Skin tints: the secret to 'French Girl' no makeup makeup in 2021
Move over foundation, there's a new lightweight base in town.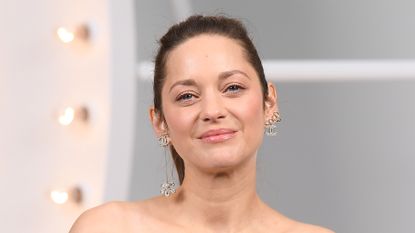 (Image credit: Stephane Cardinale - Corbis /Getty Images)
We may be shying away from a full face of makeup but skin tints are the ideal sweet spot. A parred back version of the best foundations (opens in new tab), they impart just a hint of color that still allows your bare skin to peak through. Consider skin tints no makeup makeup but for 2021 and your go-to for that effortless 'French Girl' beauty we all aspire to.
"This is skincare meets glow and foundation," says Givenchy's makeup ambassador Neil Young. "Quarantine has caused us to re-assess the way we look at skincare but from a foundation perspective. Gone are mask-like finishes and in its place is transparent coverage."
Young says skin tints are also incredibly versatile as "you get more effect with less product but you can also build it up to create a more even tone without fear of the formula settling in fine lines."
He's keen to stress, though, that skin tints are not simply re-marketed tinted moisturisers. "This is makeup first and foremost but with skin benefits," says Young.
Givenchy's new Prime Libre Skin-Caring Glow is a good case in point. A foundation-serum hybrid, its glow factor comes from a coconut derivative; the skincare benefits are courtesy of capucine, a potent plant source of antioxidants, plus it comes in 30 shades. Hourglass Illusion Hyaluronic Skin includes hyaluronic acid for firmer, plumper skin. And Glossier Perfecting Skin Tint aims for 'more skin, less makeup' so your freckles show through.
Young also points out that a skin tint's textural difference requires a new application technique, too: "Apply it with your fingers instead of a brush. Warm up the product between your fingers to activate the the ingredients. Then pat it on to the skin as this stimulates the circulation for a super healthy sheen."
If you're worried about a healthy glow tipping over into sweaty territory Thomas de Kluyver, global makeup artist for Gucci, recommends "applying one layer of primer all over your face. Then go in with a second on areas where you have textural concerns or want extra blurring, like under the eyes or around your nose.
"People are often confused about whether primer is makeup or skincare - it's somewhere in between and can even be worn on its own to give you that really smooth skin texture."
Don't then deviate from the gossamer fine layers with a powder blusher or glittery highlighter. This is skin at it's most luxe and radiant so add a subtle flush of dewy colour with Bobbi Brown's all-new Mini Extra Illuminating Moisture Balm in Bare Glow or Westman Atelier Lit Up in Nectar.
Est très bonne.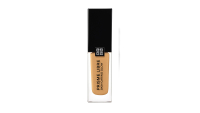 (opens in new tab)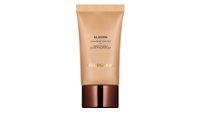 (opens in new tab)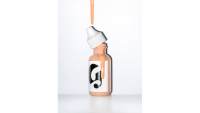 (opens in new tab)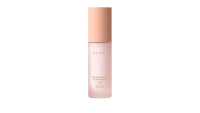 (opens in new tab)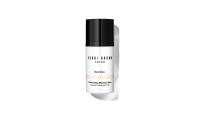 (opens in new tab)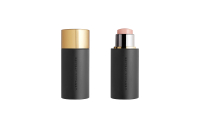 (opens in new tab)
Fiona Embleton is a beauty writer who is now Acting Beauty Editor at Stylist. She is obsessed with Isabel Marant and cats.