Save £32 on Ole Henriksen Phat Glow Facial
Take advantage of this HUGE reduction for Black Friday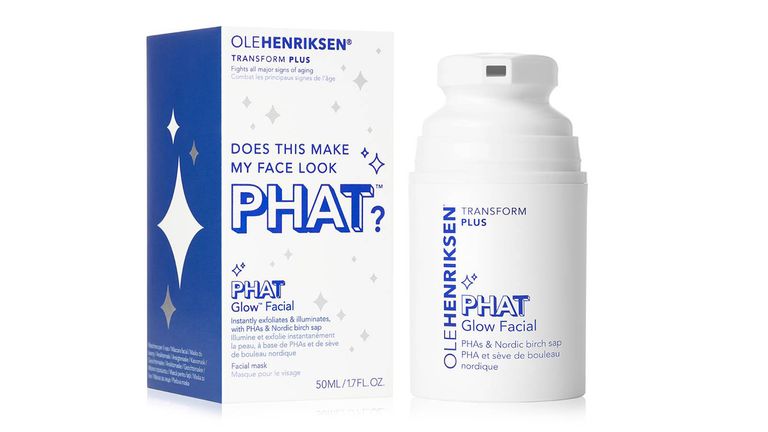 (Image credit: Boots)
The Ole Henriksen Phat Glow Facial has been one of the most in-demand face masks ever since it launched - and now you can make massive savings on it with the Black Friday Boots sale.
Designed for use on all skin types, the mask uses a cocktail of PHAs to softly exfoliate the skin and unmask a bright fresh complexion underneath.
And while this skincare staple will usually set you back an eye-watering £42, it's currently on offer for only £10! Meaning you can save a huge £32 to go towards that John Lewis Black Friday splurge you were planning on doing or the big Dyson Black Friday investments you've been waiting to make all year long...
Black Friday Boots sale: Ole Henriksen Phat Glow Facial
---
Ole Henriksen Transform Plus Phat Glow Facial: £42
Ole Henriksen Transform Plus Phat Glow Facial: £42 £10 (save £32) | Boots
Make massive savings with the Black Friday Boots sale on this bestselling face mask that softly buffs away dead skin cells for a glowing and radiant complexion. It plumps skin with PHAs and Nordic birch sap to replicate a professional facial - giving the product its well-deserved name.
PHAs (polyhydroxy acids) are chemical exfoliants that work much like common skincare chemicals AHAs (alpha hydroxy acids), which encompass popular ingredients like glycolic acid, lactic acid and malic acid.
While AHAs penetrate the skin to exfoliate dead skin cells, PHAs are made up of larger molecules work more on the surface of the skin, making them a perfect option for those with more sensitive skin types.
And while the PHAs do the important exfoliating work, Nordic birch sap hydrates and nourishes skin while Chia seed oil, which is packed with essential fatty oils, helps to plump skin and keep it healthy.
Use this a couple of times a week and you'll be glowing all the way until your next refundable holiday...