Laneige: Sephora's best-selling Korean skincare brand has landed in the UK
US YouTubers rave about Laneige and now you too can get your hands on its cult Lip Sleeping Mask.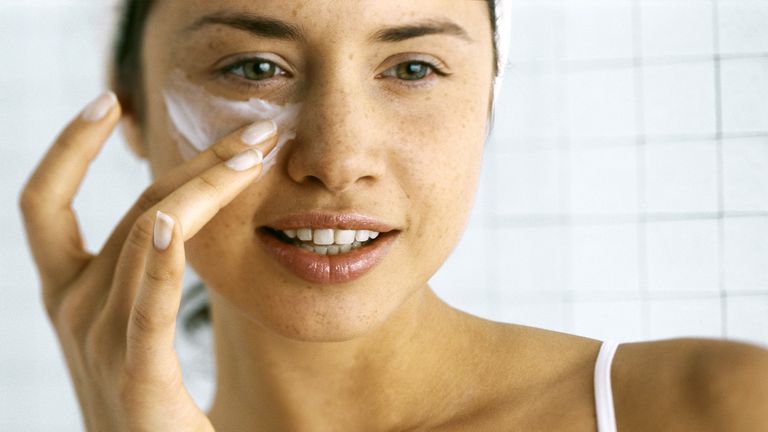 (Image credit: Frederic Cirou/Getty Images)
We can't overstate the fanfare behind Laneige, a high-tech Korean skincare line that is finally available in the UK after going down a storm in the US.
K-Beauty has led the charge in beauty innovation over the past few years, often with products that step outside the 'cleanse, tone, moisturise' comfort zone of traditional skincare routines. The thing is, once you've tried them, there's no going back as you realise what you've been missing out on. So it is with Laneige.
For the uninitiated, Laneige has been an iconic Korean brand for the past 25 years, its innovative mineral water technology - clinically proven to hydrate for 24 hours - tapping into K-beauty's obsession with dewy skin.
And now Laneige has launched 24 products into Selfridges, including its cult Lip Sleep Mask, the product that cemented its position as a best-seller in US Sephora.
Perhaps not a product you ever thought you needed, trust us, you'll be won over by its buttery texture and a whopping boost of hyaluronic acid that together form a protective veil over the lips and reduce flakiness overnight. It's so good, one Lip Sleep Mask sells every minute in the US.
Laneige is just as famous for its Water Sleeping Mask, an overnight gel that quenches dry skin with evening primrose (a rich source of nourishing omega-6 essential fatty acids) and a high concentration of mineral water. Helpfully, it also sends you to sleep with the calming scent of orange flower, rose and sandalwood.
Or perhaps you've heard of the Water Bank Hydrating Gel Moisturizer, where the fortifying power of lima beans help to strengthen the skin's defensive barrier?
Either way, with an injection of moisture at the heart of the entire Laneige range, your winter skin will thank you.
Fiona Embleton is a beauty writer who is now Acting Beauty Editor at Stylist. She is obsessed with Isabel Marant and cats.