The 8 best Korean eye creams according to customer reviews
We select the best Korean eye creams to firm, hydrate, brighten, and more.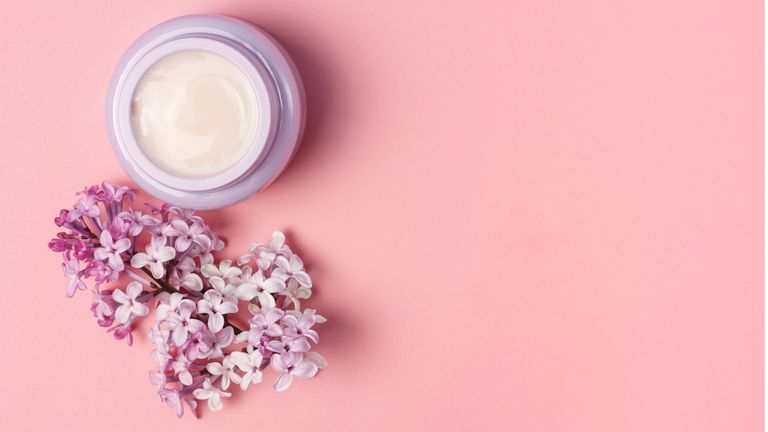 (Image credit: Getty images)
From BB creams to CC creams, 10-step skincare regimes to the best eye cream and sheet masks, Korea has been at the forefront of some of the past decade's most fascinating and in-demand beauty trends. 
Known for its innovative, results-focussed formulations, the fun-meets-functional realm of K-Beauty has seen its popularity soar in recent years. Products have proven time and again that they don't just offer style (in the form of their playful packaging), they are packed with substance too - formulations with science-backed ingredients really do take centre stage. 
One such example is K-Beauty's take on eye creams. With a bevy of glowing reviews laying testament to their fatigue-fighting prowess, these products make up a good proportion of eye creams on the market right now. Boasting highly targeted cocktails to suit a range of different concerns and budgets, read on to find out which ones are creating a buzz online. 
Glow Recipe Avocado Melt Retinol Eye Sleeping Mask
RRP: £34
As much of a treat to look at as it is to use, shoppers have been particularly impressed by this eye mask's ability to de-puff, brighten and smooth fine lines. Nourishing yet hard-working, it contains vitamins E and C as well as the avocado oil and extract it's named for. In addition, on top of skin barrier-boosting niacinamide and decongesting caffeine, you'll find the star of the show – encapsulated retinol. This slow-release version of the wonder product lessens the risk of irritation.  
Saturday Skin Wide Awake Brightening Eye Cream
RRP: £36
The morning after a late night before, we often need a helping hand… or eye cream. Judging by its reviews, this pink-bottled product packs a punch in that department. Combining firming peptides, illuminating date seed extract and a veritable salad of fruit extracts with a light gel texture, this refreshing and hydrating cream is like an energy-filled breakfast smoothie for the eyes.
AHC Hydrating Essential Real Eye Cream for Face
RRP: £26
The benefits of this 5-peptide and vitamin-rich cream aren't just limited to the eyes – feel free to daub it anywhere on the face that you feel needs a little extra TLC. Rave reviews of this cream, which uses micro-emulsion technology to allow for better absorption of its active ingredients, often feature comments about its lightweight feel and multipurpose appeal.
Oh K! Chok Chok Firming Eye Cream
RRP: £8
This budget-friendly option has garnered high praise from customers to Feelunique and Beauty Bay. Particularly effective for puffy eyes, courtesy of its cooling massage applicator and lightweight texture, it also contains softening vitamin B5, brightening niacinamide and moisturising glycerin to leave the delicate skin smoother and softer. 
Dr. Jart+ Vital Hydra Solution Eye Cream
RRP: £31
Dry skin can feel uncomfortable at the best of times, but especially when it occurs around the eyes. This re-balancing choice seeks to sort that out, utilising three different weights of hyaluronic acid to really rehydrate the skin's many layers. What's more, it uses clever fermented prebiotic technology to give the skin's protective microbiome a helping hand, thereby keeping the barrier strong and less prone to environmental wear and tear.
Mizon Snail Repair Eye Cream
RRP: £26.98
Are you thinking what we're thinking? Yes, it's a little surprising that people should be chomping at the bit to put snail slime on their faces. However, a plethora of 4- and 5-star ratings on Amazon is demonstrative of the product's appeal, with reviewers saying it's helped with everything from their dark circles to their wrinkles. Containing 80 per cent snail mucin (the technical name for the silvery trail), benefits include stand-out hydration and increased collagen production and skin regeneration. Who knew?
Skin79 Golden Snail Intensive Eye Cream
RRP: £27.12
Another star buy in the snail cream department, this highly rated eye treatment combines snail secretion filtrate with moisturising glycerin and brightening niacinamide. Reviewers have confirmed it works, saying that it's helped with concerns from crepey eyelids to dry skin and dark circles. Plus, it's packaged in a tube, which provides a more hygienic alternative to repeatedly dipping your finger into a jar.  
Holika Holika Prime Youth Placenta Eye Patch
RRP: £3.95
If you're a fan of sheet masks, you'll love these jelly-like patches containing vegetable placenta (you can breathe a sigh of relief now), chosen for its ability to boost elasticity around the eye. Among the other ingredients in these patches you'll also find hydrating and puffiness-reducing hyaluronic acid and conditioning jojoba. Sounds like they'll be becoming an integral part of our pre-makeup prep kit.