The best singles holidays for over 60s solo travellers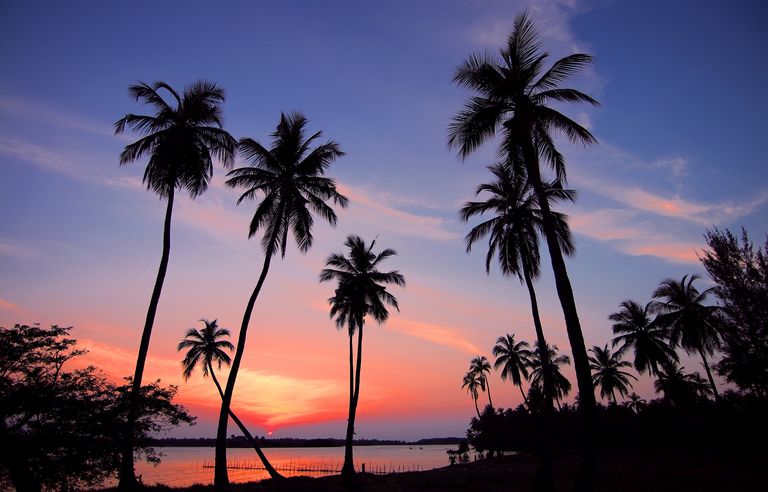 Flying solo doesn't have to mean being lonely, or even travelling alone, for that matter. There are plenty of tour operators and agents out there selling fantastic singles holidays, so here are our favourites for the over 60s.
There are trips to bucket-list-worthy destinations like Sri Lanka, holidays on the Croatian coast and tours through historic Greece. The below singles holidays have been picked for their fantastic itineraries, inclusion of excellent excursions and brilliant guides. You'll travel in a group with other single travellers, so prepare to make friends and have an unforgettable holiday.
The big trip: go solo in Sri Lanka
Best singles holiday for… culture shock of the best kind
We love Sri Lanka. This teardrop-shaped island is often referred to as 'India lite', for there are many similarities between Sri Lanka and its much bigger neighbour, but this island has a far more relaxed pace of life.
On this Riviera Travel escorted tour for singles, you'll have an expert guide at your disposal, fellow like-minded companions and stay in some gorgeous hand-picked hotels. The tour takes in some of Sri Lanka's main sights, such as tea plantations, the Temple of the Tooth in Kandy, and Sigiriya Rock.
Enjoy some spectacular Sri Lanka cuisine, too, from hoppers (a type of pancake) dipped in fragrant chutneys or cooling coconut sauces, to piquant curries with fresh fish. Feeling inspired? Find out more about the tour here.
More like this: Riviera Travel runs tonnes of incredible singles holidays, get their solo travel brochure here >
The off-beat adventure: magical Jordan
Best singles holiday for… a Middle Eastern experience
Jordan might not be top of your list, but we reckon we can convince you otherwise. Think rugged beauty by way of mountains and deserts, cosmopolitan cities with great cafe culture and sensational food, and ancient wonders that will genuinely blow your mind as you walk among centuries-old settlements.
Explore's Jordan Discovery trip is supremely popular with solo travellers, making it the ideal singles holiday for anyone with an adventurous spirit. The nine-day trip is guided by an expert leader and takes in the satly waters of the Dead Sea, the incredible rock-hewn city of Petra (which is extra special come nighttime when its red rock faces are illuminated by candlelight) and traditional Bedouin culture.
From £1,589pp you get return flights, transfers, accommodation, excursions and a fair few meals – don't miss the opportunity to try the best falafel and hummus you've ever had. Hungry for more? Check out the full details here.
A blast from the past: take a singles tour in Greece
Best singles holiday for… getting a history lesson
We've all read about ancient Greece. You might even remember studying it in school. But how much do you really know about the ancient Greeks, Gods and all their customs?
More like this: The best European holiday resorts according to mums
This brand new solo tour for 2020 is by Riviera Travel and includes superior, four-star hotels, return flights and transfers and daily breakfast and five dinners for just £1,549 per person. You'll also have an expert guide who can answer all your burning questions about the ancient sites – or what to eat – and daily excursions to some of the best attractions in the area.
This tour takes in the pious monks of Meteora, a towering landscape where huge, precipitous buttresses are topped with scenic monasteries, the Pindos Mountains and gorgeous Halkidiki – one of the mainland's most popular holiday escapes.
You'll trace the steps of Alexander the Great, as well as the kings of the Macedonian Empire and the gods at revered Mount Athos. Want to know more? Check out the full itinerary here.
The ultimate US road trip: spend a fortnight in the USA
Best singles holiday for... a glitzy American adventure
Titan Travel have a fair few singles holidays on their roster, but we love their California and the Golden West departure. The 14-night trip, which includes 12 excursions, all accommodation and national park visits, takes in some of the west coast's finest cities and scenery.
You'll get a guided tour of Hollywood, San Diego and San Francisco. There will be trips out to beguiling Yosemite and excursions to the Grand Canyon National Park, where you can see the world-famous ravine that cuts through Arizona.
Your tour manager will make sure it all runs smoothly, and there'll be VIP, door-to-door travel service throughout. Plus, the price (from £3,999pp) includes international flights, too. Want to know more? Get the full details here.
The dreamy escape: cruise the Adriatic in a luxury yacht
Best singles holiday for… solo sunseeking
The Dalmatian coast is one of Europe's finest stretches of water and land. Think pretty shingle beaches, idyllic islands and small medieval towns with a clear Venetian influence. Plus, from spring through autumn, the climate here is delightful, so bring your sunnies and swimsuit.
This Riviera Travel yacht cruise takes in now-famous (thanks to its starring role in Game of Thrones) Dubrovnik, historical Split where the Emperor Diocletian built a monumental palace, and Korcula, a near-perfectly preserved medieval city, the home of Marco Polo.
The MS Adriatic Sun has all you could want for a small-scale cruise in the Mediterranean, with modern cabins, private balconies and a great restaurant on board. There are just 19 cabins, so you'll be surrounded by like-minded travellers with an opportunity for peace and quiet when you need it. Sound like the right singles holiday for you? Sign up here. If you're not sure what type of cruise you should choose, read our guide to river vs ocean cruising here.
A walk in the park: take a hike around Hassness Country House
The best singles holiday for… a staycation with a difference
Don't want to travel too far for your next trip? Ramblers Walking Holidays have the solution – and they're supremely solo friendly, too. On their solo holidays, there's no single supplement for your room, and all their trips are small groups so you can make new friends and get to know like-minded walkers along the way.
More like this: Fabulous walking holidays that won't feel like exercise
In 2020, they're running some brilliant women-only trips too. The Hassness Country House break (June and October) is right in the heart of the Lake District and incorporates guided walks for all abilities, dramatic scenery and social mealtimes.
Accommodation is provided in Hassness House itself, which is a glorious little bolthole near Lake Windermere with excellent views of the surrounding countryside. Departures start from £240pp for three nights. Want to know more? Head here for the full briefing.
Whichever singles holiday you choose, you're bound to make new friends for life and countless wonderful memories.