How to get the best deals on hotels: 16 savvy tips from travel experts and industry insiders
Discover the inside scoop on how to get the best deals on hotels, according to travel experts and insiders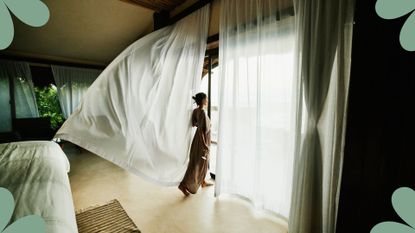 (Image credit: Getty / Future)
If you've found yourself booking a cheap flight only to find out that accommodation costs at your chosen destination are sky-high, you're not alone. It's often the most expensive part of any trip, so knowing how to get the best deals on hotels can help you save big.
Searching for the best holiday deals and cheapest hotels can feel a little overwhelming these days. The internet has given us infinite choices, endless information and numerous booking sites to scroll through. Often, the same hotel will be listed at varying prices on different websites, some of which leave us questioning their authenticity.
However, there are plenty of genuine price comparison and holiday deal websites out there that do offer the chance for you to book rooms at affordable prices. Similar to knowing how to find cheap flights, it's just about knowing where to look. Here are the tips industry insiders and experts use to score the best deals.
How to get the best deals on hotels, according to travel industry insiders and experts
Whether you're traveling to a cheap luxury holiday destination or looking for a luxurious hotel in one of the best places to visit in Europe, there's an opportunity to save a lot of money if you follow these savvy tips.
1. Use price comparison sites to search for hotel deals
If you want to check lots of hotel prices at once to find the best deals, use a hotel or travel comparison site to see an aggregated list of hotels and then filter by lowest price. For many sites, like Expedia and Kayak, you can set up price alerts for your search query so you get an alert if prices go up or down.
Remember, different comparison sites search for different booking sites, so it is worth checking a few options when searching for the best deals.
There are lots of comparison sites out there, but these are the ones our team regularly turn to:
2. Book mid-week
If you're flexible with your travel dates, you can often save money by booking a mid-week hotel stay. Some hotels offer cheaper prices during the week if demand is lower and many of the best luxury hotels are surprisingly affordable mid-week.
"One of my top tips for getting good hotel deals is to be flexible with your travel dates as it is often cheaper to check on certain days. For example, checking in to a hotel on a Monday or Tuesday could save you a decent amount compared to checking in on a weekend. Recent research from Expedia has actually shown that booking on a Monday can save you as much as 15% compared to a Friday," says travel expert and founder of Barcelona Inside and Out, Anthony Eastwood.
"Especially outside big cities and business centers, hotels are almost always less expensive during the week rather than on weekends," adds travel expert and blogger Charles McCool.
"Keep that in mind when planning trips and alter your itinerary if necessary to save a lot of money."
Another bonus of a mid-week stay is that hotels can be less crowded during this time, leaving you to take full advantage of quieter facilities and shorter queues.
3. Use cashback sites
Consider using free cashback sites when booking your next hotel and you could get an added cash bonus to put towards your travels. Cashback sites will pay you a cash reward when you click through them to buy goods or financial products and to use comparison sites.
Currently, you can get up to 10% cashback by using Quidco to book your hotel via Hotels.com. You can also earn 5% cash back on Booking.com and 3.2% on Travelodge bookings.
The price comparison site also has additional travel-related cashback options including flights, transport and travel insurance, so you can soon rack up the cash rewards if you play it smart.
Be aware though that it's a bit of a long game with cashback, as these sites can often take months to pay out. However, if you're making a big booking on a hotel that rarely gets discounted - like one of the world's most beautiful hotels - you can often claim quite a bit of money back, which means more money in the bank for future trips. For immediate savings though, you might be better off searching for a deal on a price comparison site instead.
4. Be flexible
While you can occasionally score great last-minute deals, if you can, booking in advance is always advisable.
"For domestic hotel stays, travelers are usually able to find some of the best rates around 30 days in advance, while for European stays, the sweet spot is around 38-40 days out or 55-70 days out," advises Evan Day, KAYAK UK Country Manager.
"If you're traveling long-haul and want to be on the safe side, we'd suggest booking three months in advance. If that's not feasible, your next best bet would be around 30 days in advance."
Many hotels offer free cancelation up until a certain point so you can lock in a good deal in advance and cancel closer to the time if your plans change. Just ensure you read the small print before booking.
5. Utilize OTAs
By using OTAs (online travel agencies), you can save money on your hotel booking, compare prices and use a variety of filters to find your ideal stay. One of the best OTAs out there is Booking.com,an easy-to-use hotel booking platform that has clear pricing with no hidden fees and offers free cancelations on many of its listed hotels. You can also filter your hotel search in a destination using different criteria including price, deals and discounts, availability and star rating.
We're also fans of Hotels.com which has a comparable range of hotels and competitive pricing. In our experience, hotels are generally priced the same on both platforms and disparities are relatively rare. However, you might find that the packages offered are slightly different - for example, one of them may include free cancelation, breakfast or other extras, while the other might not. Both OTAs run their own loyalty schemes: Through Hotels.com you can claim one night's free stay for every 10 nights booked, while Booking.com offers a sliding scale of perks like upgrades and discounts based on how regularly you book through them. Both sites are reliable so it's worth checking both before booking - and thinking about which loyalty program would be best for you.
6. Book with a travel agent
You might be surprised to learn that you can save money on a hotel by booking with a trusted and professional travel agent. By booking with an agent, you have an added layer of protection if anything goes wrong, so you won't be out of pocket should your travel plans fall apart. Agents often have relationships with hotels too, so have access to exclusive deals - plus you have the opportunity to negotiate directly with them. Agents can also help you choose the best hotel for your needs which saves you the time of trawling through different websites. Not to mention, if you're undecided on exactly where you want to go, agents can recommend the best places to travel.
"Booking holiday components separately will not give you any protection if a supplier fails and it does not provide ATOL cover," explains award-winning travel agent Emma Savage.
She points out that by booking a flight-inclusive package (flight and hotel), with a travel agent, you will get ATOL protection. This is a UK financial protection scheme that protects most air package holidays sold by travel businesses.
"Sometimes finding the best hotel deals is not just about being a savvy traveler, but also about understanding the nuances of the travel industry," adds Anthony Eastwood. "If you really want to find a great deal, I'd suggest working with a trusted travel agent or expert as they will be able to help you access exclusive rates and share insider knowledge."
If you're short on time or not particularly tech-savvy, turning to a travel agent might work best for you as they essentially put in all the hard for you - and they've also been known to have the ability to blag a free upgrade on flights every now and again too.
7. Book directly with the hotel
This might sound contradictory, but once you've identified the best price via an OTA or even an agent, it's worth contacting the hotel to see if they can match or beat the offer. "Because hotels have to pay a commission to third-party booking sites, most hotels will honor any lower rates you may find on partner websites," says Eric A. Rubino, Founder & Principal at Extreme Hospitality.
Rubino also notes that it's worth picking up the phone to see if you can get any additional flexibility or complimentary upgrades directly from the hotel. "When booking directly with the hotel, it allows the property more flexibility with your reservation such as assisting you in making modifications and canceling without penalties," he adds.
Travel industry analyst and co-founder of Radical Storage, Giacomo Piva has worked in the travel sector for 14 years and also advises booking directly with hotels. "Often, hotels will offer a reduced rate for bookings or services (such as free parking and breakfast) when they are made with them directly. Cutting out the 'middlemen' - such as online booking and comparison sites - and calling the property directly could see you reduce the cost of staying at the hotel of your dreams."
If you're celebrating a special occasion, also let the hotel know as you might manage to bag an upgrade or a few freebies.
8. Sign up to newsletters and social media
Many hotels will advertise discounts via their social media channels and newsletters, especially during big sales periods like Black Friday. If you don't have a specific hotel in mind, it's worth signing up to hear the latest news and offers from big chains like Radisson, Marriott and Hilton.
"Make the most of their membership deals by signing up to any hotel or industry newsletters," agrees Giacomo. "This can open doors to exclusive discount codes and exclusive members-only deals that the people in the next room may have overlooked."
9. Check wholesale prices
A lesser-known hotel hack is to check out wholesale rates - these are often 20-30% or more off the retail rate. Hotel wholesalers act as a middleman, bulk buying hotel beds and hotel amenities and selling them to travel agents or OTAs, who then sell them to consumers.
So how do you access these rates if you aren't a travel agent and how do you unlock these great deals? Technically anybody can get these rates according to Nate Ritter, co-founder and CTO at Room Steals.
Speaking on the Travel Goals Podcast, Ritter says, "It's not reserved for groups or for particular companies, it's open, it just can't be public." Upon learning about these hidden discount rates and the history behind them, Ritter set about creating Room Steals.
This is a Chrome extension and website that shows transparent, wholesale, discounted hotel rooms for the general public that can be purchased when you subscribe to Room Steals, for a few dollars a month.
On the podcast, he explains more about the platform and how he came up with the idea. "What if we built an extension that while you're browsing around, like in booking.com, or hotels.com, would look at the hotel, see what cheaper rates there are?"
"As long as we know who you are, we can tell you what that wholesale price is. And then from there, you can click on it and go book it," Ritter added.
10. Pick up the phone
Several experts we spoke to recommended picking up the phone to secure the best deal. Whether this is calling the hotel or a travel agent, you can often get much better deals just by talking to someone. This way, they can understand your needs properly, but they might also be able to offer unpublished rates.
"All hotels are subject to the industry's 'rate parity' protocol for published rates, but some OTA can sometimes offer an unpublished discount rate, but only if you speak to a reservation agent by phone, where it's considered a private, closed sales environment," advises Tim Hentschel, co-founder and CEO of booking platform HotelPlanner.com. "So, when you are hotel shopping, try to speak to a reservation agent and ask for the unpublished rate."
11. Use discount codes and vouchers
Similar to using cashback sites, it's worth checking out the latest vouchers and discount codes before booking - especially if you are booking with a big hotel chain. Downloading a Chrome extension like Honey will save you from trawling discount code sites as it automatically applies all the latest (and best) discount codes to your order. Honey also searches for cashback deals, so if there are no codes available, there might still be an opportunity to save this way.
Many workplaces also offer discount codes or vouchers as part of their employee perks packages, so it's always worth checking if your employer has something in place before booking.
12. Book last minute
This is admittedly a risky approach, but if you're traveling last minute, it's worth calling the hotel directly on the day. While online rates are often super-inflated at the last moment, you can sometimes get a brilliant deal at the eleventh hour.
This tip comes from James Ian, experiential travel expert and founder of the online travel publication travelcollecting.com. James worked at the front desk of hotels in several countries for many years and tells us that you can often negotiate a last-minute deal if the hotel isn't booked out. "If you are okay waiting until the last minute, call the hotel directly on the day you will arrive," he advises.
"Hotels typically have a rack rate that is higher than you can get on many booking sites. However, they are also typically driven by two statistics – average room rate and average occupancy. In order to increase occupancy, they will sometimes reduce their rate. Not to the point where it starts to negatively impact their average room rate too much, but if you ask for a deal, you may get one. When I worked at the front desk of a four-star hotel, we would do this – especially if the booking was for just one or two nights."
13. Sign up to members-only sites
You can sometimes lock in great discounts using members-only travel sites, like Secret Escapes. Specializing in luxury worldwide travel, Secret Escapes is free to join and brings together a massive range of discounts on luxury hotels and holiday rentals across the globe. Most discounts are time-limited and the offers might only run if you book on specific days. So if you see a deal you like, book it fast.
14. Look out for soft openings of new hotels
Look out for soft openings or launches for new hotels, as you can often book luxury hotels for a fraction of their regular price. Soft launches take place before the grand opening and during this time, the hotel might not have all of its facilities up and running yet ahead of the season. Many hotels also use this period to train staff before they fully launch and to iron out any issues. You might find that the customer service is a bit slower than usual or that the pool or communal areas aren't quite ready to use yet - but those inconveniences are normally offset by pretty substantial savings.
This approach definitely requires a bit of time and research as you'll need to find out what hotels are due to open in your travel destination then keep an eye on their websites and socials for any news. newhotelsopening.com is a good starting point to find out what hotels are due to open soon, but you'll need to proactively monitor the hotels for deals.
15. Consider booking a package holiday
Booking your hotel and flight in one package deal generally provides an extra layer of protection if things go wrong, but booking your flights and hotel together often ends up far cheaper than booking them separately. In most cases, the package deals will be exclusive to the company or agent you're booking through so you won't be able to find these rates online.
16. Be flexible
Lastly, travel flexibility is not only the best way to get good deals on flights, hotels and holidays these days, but it's also important so you don't lose money if your plans change too.
Amendable bookings can save you a lot of money if your plans change, or if your flight is canceled too. If you're booking flights and hotels separately, it's important to check your hotel's cancelation policies, in case you can no longer travel or experience big delays. You don't want to end up paying for a hotel that you can't use!
Many hotels now offer free cancelation (up to a certain date) and some have date change options, providing greater flexibility for travelers. It might seem boring but take the time to also read those T&Cs, to fully understand the hotel's policies and what your rights are.
Sites like Booking.com helpfully have a series of filters that allow you to search for hotels in your chosen destination that offer 'free cancelation'.
What is the pricing for hotel rooms usually based on?
Hotel pricing strategies can vary but generally, rooms are priced based on factors such as seasonality, BAR (best available rate), group rates and occupancy. This means that hotels can offer lower room rates from Monday to Thursday since occupancy can be low mid-week. The prices will go up on the weekend when demand is typically higher.
Dynamic pricing is also used by hotels and is a strategy where demand is monitored nonstop and then rates are adjusted to keep them at an optimal level.
Of course, hotel room prices are also dependent on more obvious factors like star ratings, room size, location and amenities offered. When you're booking into the best luxury hotels in the world there's always going to be a high price tag attached, no matter when you travel or book.
What makes hotel prices fluctuate and how often do they change?
Hotel prices aren't fixed, so you can use a variety of hacks, comparison sites and cashback sites to bag the best deals on hotels possible when you travel.
According to Skyscanner: "Room availability and customer demand have the biggest influence on hotel prices." This simply means that hotel prices go up when demand goes up. During the peak holiday season and around large events, we can expect to pay more for a hotel room, as more travelers will be looking for rooms.
Make sure to check if the destination you are planning to visit has any large events such as concerts and big exhibitions, and avoid booking hotels over these dates if you want to save money. Also keep in mind that the best places to visit in July and August for the weather will also be the most popular with families during the school summer holidays, so hotels in these regions will be selling rooms at top prices during these months.
Hotel prices can fluctuate frequently, so you'll need to search for deals across multiple hotel booking sites and also see if the hotel has frequent sales or a loyalty program.
Anna is an editor and journalist, specializing in SEO and digital content production. First carving her career in communications and advertising agencies in Berlin and Barcelona, Anna's former life saw her work for film studios and inside a fashion house, before she moved to Metro.co.uk where her career highlights include heading up the SEO desk during the Covid-19 pandemic. Anna's published work ranges from culture and films to human interest features and live news coverage.

In her spare time, she enjoys watching movies, discovering the next big thing in music, traveling, online shopping, and poring over poetry and magazines. When she's not consuming those things, she's probably writing about them.

Originally from Glasgow, Anna has lived in Berlin, Barcelona, and London, not to mention stints in Guernsey and Athens. When she's not struggling to navigate a new language, she's always chasing the next hot trend and perfect black dress (you can never have too many).