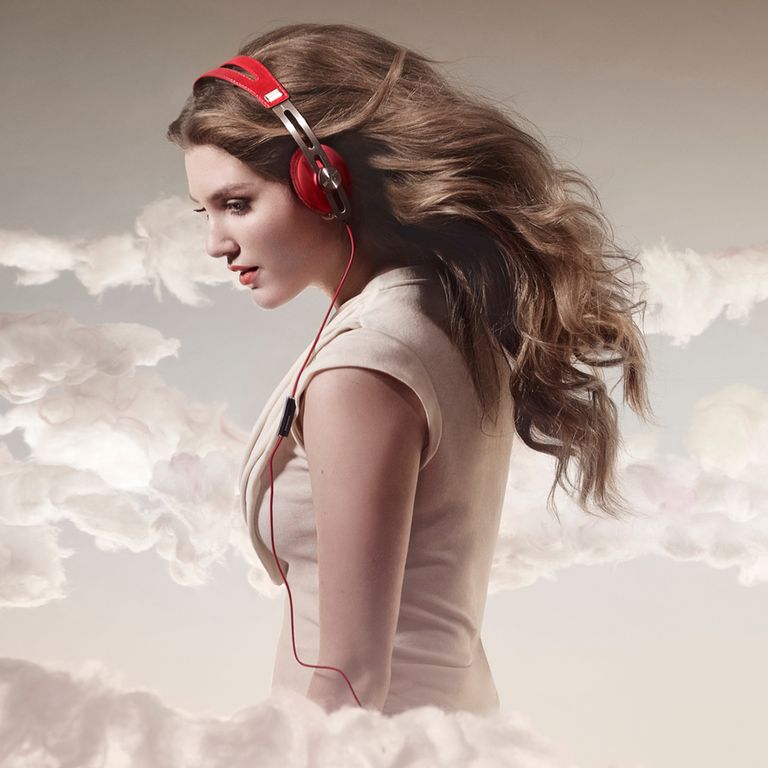 Looking for the very best in technology? These handpicked luxury gadgets combine stylish looks with state-of-the-art tech.
They sound good, they look good, what's not to like. Clearly there is more to it than that, but coming in an array of colours including in blue, pink, green and cream colour options helps. The Momentum on ear headphones sport an Alcantara finish on the headband and earpads - the same material found in luxury yachts and cars like Lamborghini.£170
Dyson Cinetic DC54 Vacuum Cleaner
Dyson has invented a vacuum cleaner without filters meaning you, or perhaps your cleaner, can forget about cleaning them every couple of months. Pronounced kinetic, the new Dyson vacuum cleaner features 54 smaller cyclones that promise to not only help the cleaner maintain a consistent suck, but be powerful enough, yet still quiet, to blast away any cobwebs or dirt you may have lurking in your house. From £419
De'Longhi's Motivo
Coming in the season's must have colour - Freesia - the De'Longhi's Motivo in yellow is a must-have accessory for those looking to add a little bit of colour to their kitchen. Like all De'Longhi traditional pump coffee machines, the Motivo range offers the choice of using either ground coffee or convenient pods - ideal for those wanting a coffee shop experience at home, without any faff. £129.99
Apple iPad Air
Still the one to go for when it comes to getting a tablet, the wealth of apps, easy to use interface and brilliant screen quality means you won't be disappointed. For those looking for something a little smaller, the iPad mini with Retina Display has the same underlying technology, but with a bag friendly 7.9-inch screen instead. £399
Ruark Audio R1 MkII DAB/FM Radio
There are lots of portable speakers, but the Ruark Audio R1 MkII DAB/FM Radio has to be one of the trendiest. Available in a matt pastel blue finish it comes with an optional tan leather carry case (£39.99) so you can take it out with you and an optional battery pack (£49.99) so you can leave the power socket behind. With 10 station presets, the ability to plug in your phone and a sound that is divine, what's not to like. £179.99
Olympus Pen E-P5 Camera
If you're after a compact camera where you can swap the lenses, then the Olympus designer focused E-P5 is a mixture of quality materials and design. Retro to the eye but modern under the hood, the camera sports Wi-Fi for sharing your shots, an impressive image stabilisation system to reduce the chance of blurry photos, and many features that you would find in a DSLR camera, but all found here in something small enough to throw in a bag. £1099
Knomo Caprica Tablet Bag
There is no doubting that Knomo make beautiful accessories, and the Caprica is no exception. This leather handbag lets you slip in a tablet, safely protected and yet still look incredibly stylish. The 14k gold chain strap with padded leather can be removed to create a clutch bag and every bag has a unique 'If Lost' ID number stitched inside to help reunite you with your Knomo bag should someone find it and be kind enough to get in touch. £195
Lenovo ThinkPad X1 Carbon
The X1 Carbon is a slim, but very powerful and lightweight Windows 8 PC that weighs 1.27Kg while being "virtually indestructible". Housed in a carbon fibre shell, you get a touchscreen, an adaptive keyboard that changes depending on what application you are running, and a 9 hour battery life; more than enough for most long haul flights.
Samsung U9000 TV
Samsung's new 2014 TV range of curved Ultra-HD TVs will come in 55-, 65-, and 78-inch sizes and promise an amazing picture. The company claims that a curved TV offers up to two times the enhanced contrast ratio of a flat TV in a normal viewing environment and if you like watching TV with friends, this says a number of manufacturers, is the way to do it. And don't forget all the clever smart TV elements that Samsung has become know for.
Philips Hue
The Philips Hue lighting system keeps growing and growing, giving you lots of ways to light up your house and then control it all via your iPhone or Android smartphone. With 16 million light colours to choose from and plenty of third-party app support, the system now lets you do things like turn on your lights automatically at sunset, or even when a certain person emails you. From £140. For more luxury gadgets see Pocket-lint
Boompods Sportpods Wireless Earphones
These earphones, with wireless technology, are the ultimate earphones for portability and freedom, ideal for active lifestyles. Not only do they look the part with their sleek and sporty appearance but they are sweat-resistance and the cleverly designed over-ear hooks ensure they stay put during your run or down the gym. Integrated volume and track control lets you adjust your listening and take incoming calls at the touch of a button, without slowing you down.