Princess Diana's favourite make-up product, according to her make-up artist
When it came to make-up, like many of us Princess Diana had a favourite product – can you guess which?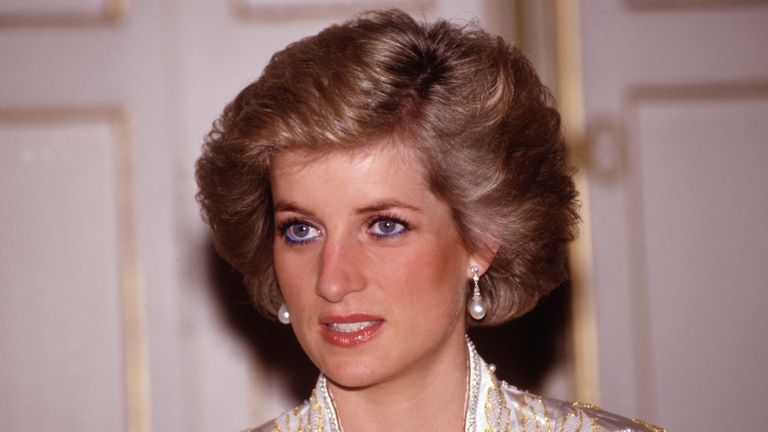 (Image credit: Getty Images)
In a new interview, Mary Greenwell has revealed the beauty product that was "super important" to the Princess of Wales.
Princess Diana loved her make-up, and like many of us she had a favourite product
In a new interview, Mary Greenwell also shared what she thought was the late royal's best feature
Like many of us, Princess Diana would have had her favourites when it came to her make-up products. And while it's highly unlikely we'll ever know exactly what the late Princess of Wales carried in her make-up bag, her make-up artist Mary Greenwell has just revealed one of the products she loved most – her best mascara.
"Mascara was always super important, she liked loads of mascara," she explained to ELLE this month. "[And] obviously great foundation and skincare. She looked after her skin very well. She was extremely good at taking care of herself."
MORE: This is Duchess Catherine's favourite mascara – have you tried it?
The pair first met on a cover shoot for British Vogue in the early nineties, and Greenwell was the one to convince Princess Diana to stop wearing blue eyeliner.
The make-up artist added that eyes were arguably Diana's best feature, so it's understandable that she loved mascara to make them stand out. "She had the most incredible eyes. They were so charismatic, I mean, she was very charismatic, obviously," she explained.
"She had the most wonderful eyes, they were so revealing and open. She also had a wondrous mouth, but her eyes really said it all."
MORE: The beauty product Princess Diana never would have worn, according to her make-up artist
We wouldn't ever be without our favourite mascara either!