Kate Middleton's go-to drugstore face cream has a big Amazon Prime Day discount
Kate Middleton's drugstore face cream has been price slashed for Amazon Prime Day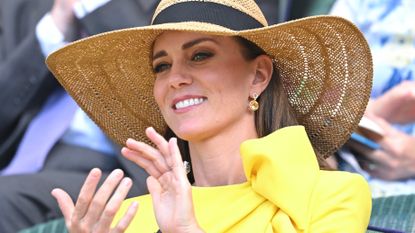 (Image credit: Getty Images)
Kate Middleton was once spotted purchasing a drugstore face cream and it's a total bargain.
---
Of course, as the future Queen Consort, Kate has access to the best skincare products on the market and no doubt has a beauty stash jam-packed with top-of-the-range moisturizers.
But that doesn't mean the Duchess is against cheaper drug store purchases, as a royal fan once spotted her buying a particularly affordable Nivea face cream.
During a shopping spree on The King's Road in London, a fellow Boots customer witnessed Kate picking up a tub of Nivea's Visage Pure and Natural Moisturising Day Cream.
The cream, which has since been rebranded as Nivea Naturally Good Face Cream, is priced at just $9.20 right now, as part of the Amazon Prime Day discounts.
---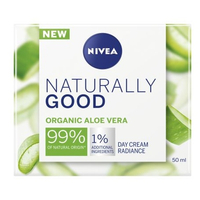 (opens in new tab)
Nivea Naturally Good Aloe Vera Radiance Face Cream 50ml, $9.20 | Amazon (opens in new tab)
This Kate Middleton-approved moisturizer is a must-buy if you're on the hunt for an affordable yet refreshing face cream as we head into summer. Packed with hydrating, natural ingredients and under $10, it's a no-brainer purchase.
"Kate looked like an ordinary shopper as she went up to the counter to buy her cream," the onlooker said of the moment they caught a glimpse of her in store.
"It was only when I took a second glance that I realised who she was," they added.
The bargain Nivea skin treat boasts a "refreshing formula" made from organic aloe vera, jojoba and almond oils, promising to leave skin feeling fresh and relieved from tightness and dryness.
And it's certainly not just Kate who's a fan of the stuff, as the product has racked up heaps of raving five-star reviews.
"So pleased with this cream, I love the smell, the texture and how it applies. Feels light but works so well on my slightly dry sensitive skin," one happy purchaser penned, giving it top marks.
Another applauded its ability to leave her skin feeling hydrated, not slimy, writing, "Despite its richness, it absorbs quickly and evenly and doesn't leave my skin feeling greasy or oily." This rich, hydrating texture means the cream would be an excellent choice to try the latest skincare trend, slugging (and if you're intrigued about that - read our guide to find out what is slugging).
With high-flying reviews, a mega low price tag and a royal stamp of approval, we'll be stocking up.