Duchess Camilla reveals rare photos of grandchildren in new video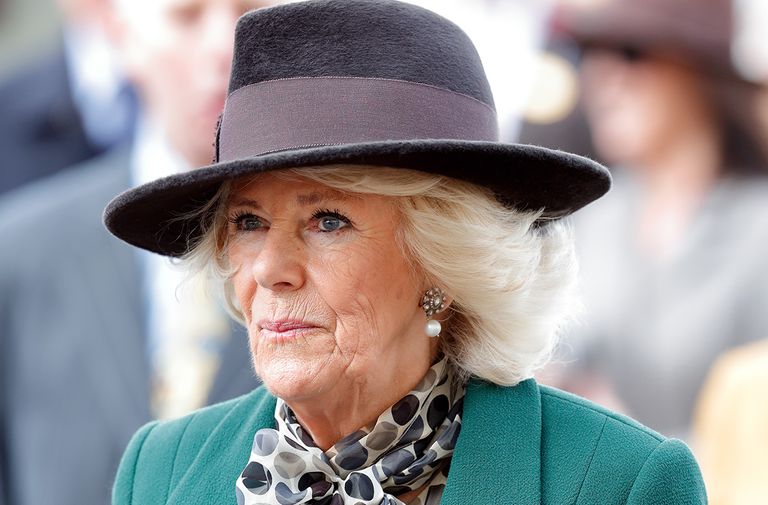 (Image credit: Getty)
Duchess Camilla has shared some intimate photos of her family in a new video.
Camilla,Duchess of Cornwall has shared rare photos of her family members in a new video.
The royal appeared in a video clip alongside Hollywood stars Taika Waititi, Lupita Nyong'o and Josh Gad.
The Duchess of Cornwall has revealed lovely photos of her grandchildren in a new video that she has appeared in.
Duchess Camilla joined a new initiative to keep children entertained during lockdown as she teamed up with a group of Hollywood stars to record a reading of Roald Dahl's James and the Giant Peach for children.
Joining Avengers: Endgame's Taika Waititi, Black Panther's Lupita Nyong'o and Frozen 2's Josh Gad, the Duchess appeared in the video to read the part of the Captain in the classic children's story.
https://www.youtube.com/watch?v=4g1wRIMNV9M
Contributing virtually to the story reading, Duchess Camilla joined the video from her home office, giving fans a glimpse into how she decorates her muted room.
And the Duchess even gave fans a glimpse of her young grandchildren in never-before-seen pictures that she keeps alongside her desk.
Just behind her mint and cream table lamp, viewers can see two photo frames containing black and white photos of young children, who are presumably the Duchess's grandchildren.
The royal has five biological grandchildren from her first marriage to Andrew Parker Bowles, through the pair's two children Laura Lopes and Tom Parker Bowles.
Camilla's daughter Laura Lopes shares children Gus, Louis and Eliza Lopes with her husband Harry Lopes. And the royal's son Tom Parker Bowles shares children Lola and Freddy with his wife Sara.
MORE: Prince William gives loving nod to Duchess of Cambridge during documentary
Of course, Duchess Camilla is also step-grandmother to Prince William and Duchess Catherine's children Prince George, Princess Charlotte and Prince Louis, and Prince Harry and Duchess Meghan's son Master Archie Harrison.
We're sure all of the Duchess's grandchildren will enjoy listening to the special story reading!