The best Christmas TV episodes of all time to watch this Yuletide season
The best Christmas TV episodes you'll watch every year without fail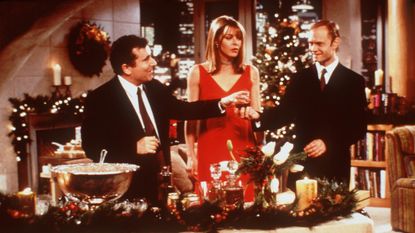 (Image credit: Paramount photo/Gale Adler NBC, Inc./Getty Images)
The best Christmas TV episodes are difficult to pick because there are just so many to consider. However, your favorite little elves here at woman&home have done all of the work choosing so you don't have to.
Nothing says hello to the holidays like sitting down in front of the TV with the family in your cutest matching Christmas pyjamas, with snacks and treats.
However, with all the best Christmas movies on Disney Plus and more Christmas movies on Hulu you can end up a little movie-d out! TV specials offer all that Christmas cheer in smaller packages so you can get more crammed into your viewing marathon.
So, make a hot chocolate and get some cozy blankets, and snuggle up for some nostalgia with these brilliant Christmas TV episodes and specials from Christmas past.
Best Christmas TV episodes of all time
The Vicar of Dibley—The Christmas Lunch Incident (1996)
Undeniably one of the best female-led TV comedies the UK has ever produced, The Vicar of Dibley became an instant classic. Fronted by the indomitable Dawn French as an incongruous new vicar, Geraldine Kennedy, making her way while coming up against the local parish council.
Long before Handforth Parish council and Jackie Weaver became household names, The Vicar of Dibley made fun of the intricacies and eccentricities of parish councils (and their members).
In this Christmas special, Geraldine makes the mistake of accepting four invites to Christmas lunch and despite the insane amount of food, manages to get through the day. Sounds like a regular Christmas to us!
Seinfeld—The Strike (1997)
The Strike is the Seinfeld episode that introduced the world to Festivus, a fictional holiday invented by George's dad.
The episode follows the usual format of the hit show as each of its protagonists find themselves in increasingly bizarre situations.
Kramer returns to his old bagel shop after years on strike, Elaine finds herself in an unusual entanglement, Jerry dates a woman who looks great sometimes but terrible others, and George's complicated relationship with the holidays is explained.
Seinfeld is headed to Netflix, so you should be able to watch this Christmas episode of the show there along with the best Christmas movies on Netflix like Love Actually, Nativity! and more.
Doctor Who—A Christmas Carol (2010)
The hit sci-fi series is well known for enjoying a bit of Dickensian delights around the Yuletide season and of all their offerings, this one starring Matt Smith's Who is undoubtedly a favorite.
This sci-fi spin on the classic Charles Dickens tale sees a crashing space liner with more than four thousand people on board caught in a strange cloud belt. The Doctor lands on the planet below and meets the miserly Kazran Sardick, played by Michael Gambon, a man who can control the cloud layer but refuses to help.
Inspired by Charles Dickens A Christmas Carol, the episode sees the Doctor attempting to use time travel to alter Kazran's past and make him kinder so that he will save the spaceship.
Frasier—The Fight Before Christmas (1999)
Frasier's plans for a merry Christmas this year include an extravagant Victorian themed party. The typically pretentious soirée is to include carol singing and a game of 'Minister's Cat', and he has invited the whole building.
The guest-list includes Cam Winston, with whom he has a long-running feud over how close he parks his car to Frasier's.
Daphne is unsure how to deal after finally discovering Niles' feelings for her. Roz assures her there's nothing to worry about, that he has a girlfriend now, and she's engaged to Donny.
Friends—The One With The Holiday Armadillo (2000)
Of all the holiday specials, this one from our favorite gang of pals became an instant classic.
In the episode we see Ross trying to encourage his son Ben's interest in Hannukah. However, as his son can't handle the thought of no visit from Santa this year, Ross tries last minute to get a hold of a Santa costume. The rental shop is completely out of Santa outfits so he goes for an Armadillo instead.
Parks and Recreation—Citizen Knope (2011)
Leslie Knope's incurable positivity, kindness, and optimism is best displayed in her love of treating her friends on special occasions.
For this special, however, it's all a bit upside down as Leslie is off work following a sex scandal incident. Unable to be idle and desperate to be involved in local government one way or another, she organizes a citizens' action group.
Called the Parks Committee of Pawnee, "or PCP. Because like the drug PCP, we are so fast-acting and powerful we should be illegal."
Plagued by not only her inability to work as usual but also the grim reality that two campaign staffers have left their post, Leslie feels really down on her luck.
Her friends then get together to make her the best ever Christmas gift as well as offering the biggest gift they could—their time! This one is not only funny but a total tear-jerker too.
30 Rock—Ludachristmas (2007)
Ludachristmas finds Liz Lemon dealing with the impossibly interfering ways of Jack's mother Colleen. Liz's parents, proud as punch of their daughter, find it all a bit overwhelming at a Holiday dinner with the Donaghys.
The rest of the crew are taught the true meaning of Christmas by the well-meaning Kenneth, who shows them a video of developing-world orphans joyously unwrapping blocks of wood.
Schitt's Creek—Merry Christmas, Johnny Rose (2018)
This special sees Johnny doing his level best to throw a luxurious Christmas Eve party just like the family used to throw before they were made bankrupt. Despite his enthusiasm, however, the rest of the family don't really care.
Moira is worried the motel party will spoil memories of their glam hayday, Alexis wants to celebrate with her boyfriend and David isn't willing to bring home the Christmas decorations he sells in his store.
Defeated, Johnny goes to eat at the diner alone and realizes that those Christmas memories weren't actually that great. Just when he's completely down and out, Moira arrives and takes him by the hand back to the motel, where all the family and their pals are celebrating Christmas.
The Fresh Prince of Bel-Air—Deck The Halls (1990)
The original Aunt Viv stars in this holiday special with her unbeatably sassy one-liners and glam.
Will realizes that Ashley has never experienced a real Christmas before and goes out of his way to let her have one. He decorates the inside of the mansion and also the outside fully, upsetting some of the neighbors.
This special is super hilarious while also incorporating the obligatory heart-warming storyline about the true meaning of Christmas.
If you're struggling to find any of the above shows in your location, you might need to make use of a VPN. Luckily for you, they're very easy to use.
---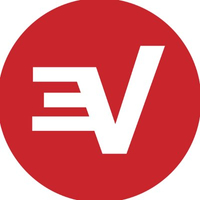 (opens in new tab)
ExpressVPN service | Get 49% off and 3 months FREE (opens in new tab)
Ranked among one of the fastest VPN providers, this risk-free service is also compatible with all of your devices. Enjoy access to almost any streaming service, and if you don't like it there's a 30-day money-back guarantee.
If you've never installed a VPN before, don't worry, it's quick and easy. Just follow these three steps:
Download and install the VPN following ExpressVPN (opens in new tab)'s easy-to-follow instructions (ExpressVPN comes with a 30-day money back guarantee (opens in new tab) and if you click here you can get 49% off and 3 months free (opens in new tab), too.)
Once you've installed your VPN, open the app and select your server location as anywhere you need to stream from.
With your VPN installed and server location set to where you need, you can now watch your favorite shows online.
Aoife is Junior News Editor at woman&home.
She's an Irish journalist and writer with a background in creative writing, comedy, and TV production.
Formerly Aoife was a contributing writer at Bustle and her words can be found in the Metro, Huffpost, Delicious, Imperica, EVOKE and her poetry features in the Queer Life, Queer Love anthology.
Outside of work you might bump into her at a garden center, charity shop, hot yoga studio, lifting heavy weights, or (most likely) supping/eating some sort of delicious drink/meal.