These are the places in our homes we are forgetting to clean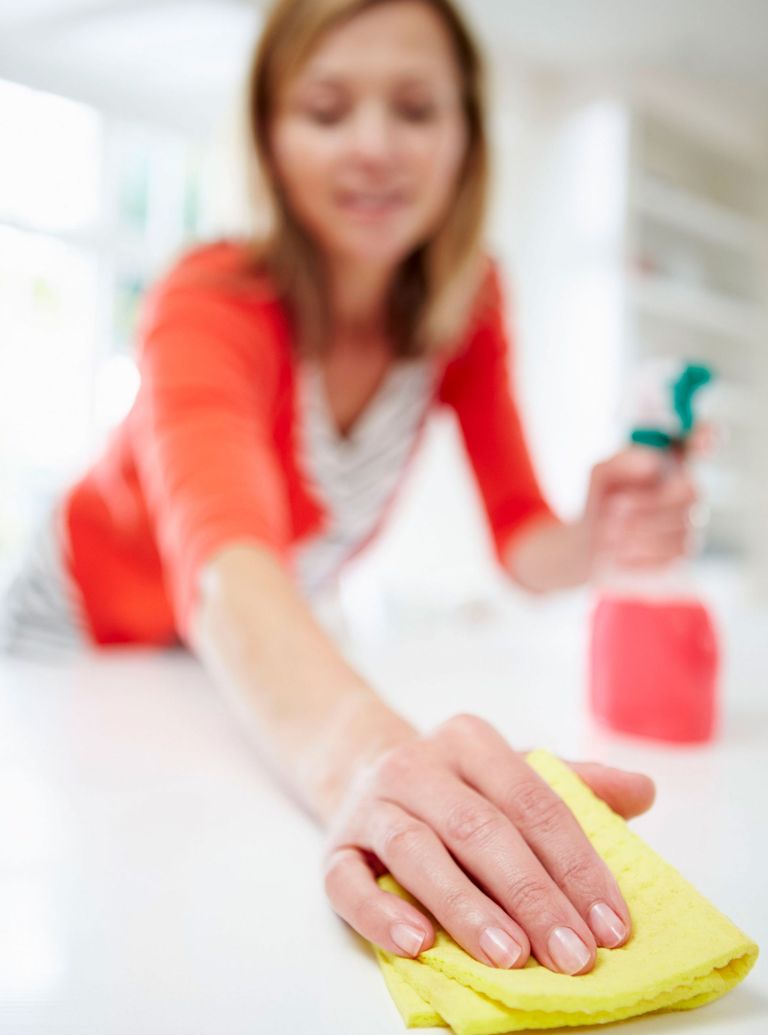 Most of us count vacuuming, dusting and a quick wipe-down of the surfaces as one of our weekly rituals.
But are there parts of our homes that we are forgetting to clean? Turns out, the answer is yes.
Research has found that when it comes to dusting and disinfecting, we need to brush up on our household priorities - here are the top areas to add to your cleaning list...
Our kitchen surfaces get a lot of attention, but how often do you give your cupboards a once-over? These can be a magnet for grease and dust and are a pain to clean, but making the effort to clamber up there and blitz with a hot cloth will be worth it.
Tops of cupboards
Tip: use a heavy-duty grease-busting spray, and scrape away the gunk before you wipe - an old credit card works well (gross, we know, but handy).
Walls
It's easy to forget to give the paintwork a good scrub when you're going about your weekly blitz - and a recent survey by Lightbulbs Direct found that 15% of us do. In fact, bacteria and dirt can collect on our walls in many ways, from spillages to human skin, so it's important to give them a spritz of antibacterial spray every now and then.
Computer keyboards
One piece of research found that some keyboards can be five times as dirty as a toilet seat! To get rid of those nasties without damaging your tech, take a clean, lint-free cloth and spray lightly with cleaning spray - wipe along and in between the keys. Never spray anything directly on the keyboard.
Duvets and pillows
We're talking about the actual insides, not the cases and covers - which should be washed weekly. Bedding is a popular breeding ground for bacteria and dust mites - so make sure you wash your duvet every five months (and replace it every five years), and your pillows every three to six months (invest in new ones every two years). Remember to check the labels before you pop them in the washing machine, as some may require dry cleaning. Shake out while damp and leave to dry fully.
Doorknobs
10% of us never clean our doorknobs and handles, and it's easy to see why they go overlooked. But if you think about how often we touch them on a daily basis, we might think it's worth giving them a wipe down during the weekly clean!