7 Podcasts That Will Have You Hooked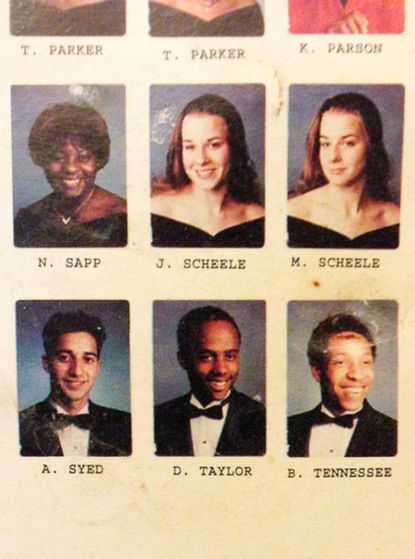 (Image credit: Serial Podcast)
Why the world is obsessed with Serial - and 6 more podcasts you'll love
Have you downloaded Serial (opens in new tab) yet? If you're already addicted, then join the club. Earlier this week, Apple announced that Serial has become the fastest podcast ever to reach 5 million downloads - and with good reason.
Presented by journalist Sarah Koenig, Serial is a true-crime documentary about an old murder case. In 1999, teenager Adnan Syed was imprisoned for the murder of his ex-girlfriend Hae Min Lee - but there are some who have always maintained that he is innocent. Koenig unpicks the old case, re-examining evidence and interviewing friends, family and Syed, in an attempt to find out what really happened on that day and whether the right person went to prison.
The podcast unfolds chapter by chapter as Koenig examines Syed's alibi, the case against him, the circumstances of the murder and the statement of the main witness. It's so addictive that you'll find yourself counting down the days until the next episode is released (which happens every Thursday, by the way).
If podcasts are new to you, then Serial might just show you what you're missing. Click through for six more podcasts that you'll love.
Desert Island Discs
There are almost 2000 episodes of Desert Island Discs (opens in new tab) available as podcast downloads, from the 1950s to the current series. You'll find in-depth interviews with Alfred Hitchcock (1959), Margot Fonteyn (1965), Roald Dahl (1979), Diana Dors (1981), Nicole Kidman (1998), Dame Ellen MacArthur (2009) and many, many more - along with clips from their favourite desert-island songs. Subscribe to the podcast on your smartphone and receive the latest episode every week.
This American Life
You don't have to be American to enjoy This American Life (opens in new tab), a weekly podcast that explores real-life, human stories. It's often touching, funny and surprising - from the tale of two babies who were accidentally swapped at birth, to the inmates at a high-security prison who are rehearsing a production of Hamlet.
The Frank Skinner Show
You may have heard the Frank Skinner Show (opens in new tab) on Absolute Radio, but it's also available in an edited podcast form to listen to at your leisure. Skinner, journalist Emily Dean and comedian Alun Cochrane discuss the news of the week, from Kim Kardashian's nude photo shoot to Frank's theory that fainting is an urban myth... and it's unfailingly laugh-out-loud funny.
Welcome to Night Vale
Fans of creepy drama will enjoy Welcome to Night Vale (opens in new tab), a twice-monthly podcast that takes the form of a fictional community radio show broadcast in a town called Night Vale. Expect supernatural weirdness and alien encounters.
TedTalks
With the motto "Ideas worth spreading", TED the nonprofit and inspirational powerhouse organisation, features talks from the world's leading thinkers and doers in every field on topics ranging from UN worker Melissa Fleming on how to help refugees thrive around the world to researcher Laurel Braitman on depressed dogs and cats with OCD and what animal madness means for humans. The TedTalks (opens in new tab) podcast is also available in high-def video and audio-only formats.
Wireless Nights with Jarvis Cocker
From midnight sailing on a Channel ferry to becoming a nightwatchman in a high rise office, Jarvis Cocker takes a nocturnal journey every week exploring the stories of people who work at night. Wireless Nights with Jarvis Cocker (opens in new tab) won the Prix Italia for Extraordinary Originality and Innovation, a top European radio prize. It's originally broadcast on BBC Radio 4.