I'm snapping up fitness equipment deals in the Amazon Black Friday sale so I don't have to spend money on a new gym membership
Home workouts have dominated this year and there are some brilliant fitness equipment deals in the Amazon Black Friday sale...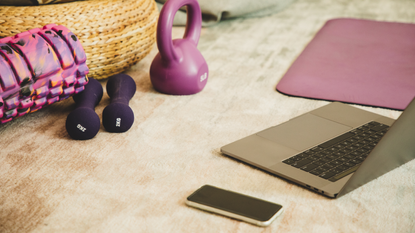 (Image credit: Getty)
When the Black Friday sales (opens in new tab) hit, you'll typically find me scrolling through the beauty (opens in new tab) and fashion (opens in new tab) discounts - but this year I'm turning my attention to fitness equipment deals.
For me, working out has always been a key part of looking after both my physical and mental health. Pre-coronavirus I would aim to go to the gym around twice a week, as a way to de-stress and get those feel-good endorphins flowing. Exercise is a crucial part of my day-to-day life, so when the gyms closed earlier this year I - like many others - had to adapt.
As a result, home workouts have become a key part of my weekly routine - whether it's a 20 minute HIIT video on YouTube, Instagram live sessions or classes on Zoom. And I've found myself on the lookout for simple bits of gym equipment that I can use at home, like weights, dumbbells, resistance bands and the best yoga mats (opens in new tab).
Black Friday, therefore, seems like the perfect time to snap up some bargains on this fitness equipment. And if I carry on working out from home - rather than spending money to rejoin the gym - I'll save money in the long-run.
The Amazon Black Friday sale has some great workout deals, with discounts on resistance bands, skipping ropes, medicine balls and more - so you can create your own personal gym at home.
Here are a few of my favourites that I've already added to my shopping basket...
Amazon Black Friday fitness deals: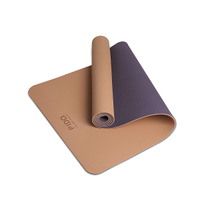 (opens in new tab)
PIDO Light Weight Yoga Fitness Exercise Mat, £24.99, £19.99 (save £5) | Amazon (opens in new tab)
A mat is an essential for a home workout as it provides cushioning as you move. This PIDO one has a special sticky non-slip texture on both sides, so you can exercise safe in the knowledge you won't be moving anywhere.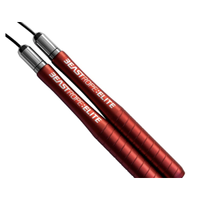 (opens in new tab)
Beast Gear Speed Skipping Rope, £39.99 £14.97 (save £25.02) | Amazon (opens in new tab)
It might have been one of your favourite childhood pastimes but did you know skipping is an excellent full body workout for adults as well? This premium rope rotates on ball bearings for the perfect level of control, speed and whip.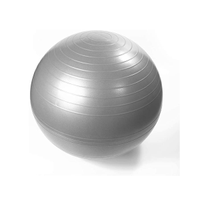 (opens in new tab)
NRS Healthcare Anti Burst Fitness Gym Ball, £22.11 £18.75 (save £3.36) | Amazon
Save 15% on this anti-burst exercise ball. Ideal for working the abs, bum and thighs - there are all kinds of exercises you can try on this from the comfort of your living room.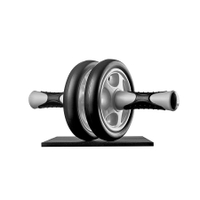 (opens in new tab)
Ultrasport Ab Roller Abdominal Trainer, £18.09 £14.50 (save £3.59) | Amazon (opens in new tab)
This ab trainer is a great compact workout device that offers a targeted workout of the abs, back, legs and bum. The muscle trainer comes with a floor mat so it moves gently and is comfortable on the joints.
Working out never felt so good!
Lizzie Thomson is a regular contributor to woman&home, and also contributes to Metro.co.uk, Ideal Home, Culture Trip, and Evening Standard, covering all things lifestyle.