What Does It Mean To Be On The 'Autistic Spectrum'?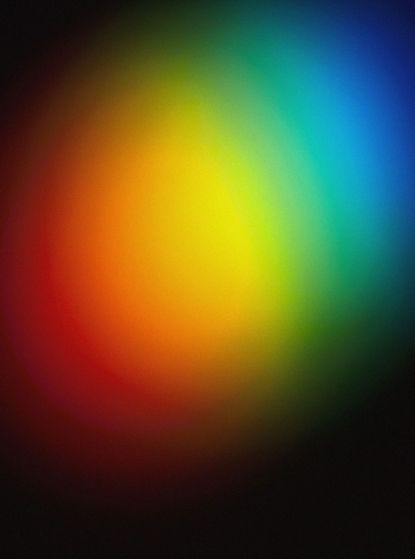 woman&home newsletter
Sign up to our free daily email for the latest royal and entertainment news, interesting opinion, expert advice on styling and beauty trends, and no-nonsense guides to the health and wellness questions you want answered.
Thank you for signing up to . You will receive a verification email shortly.
There was a problem. Please refresh the page and try again.
Our experts
Sarah Hendrickx is an autism specialist and author of six books on the subject - and diagnosed with ASD herself.


Maxine Aston counsels families effected by autism and has written five books on its impact in personal relationships.
It's a bit like saying 'I'm so depressed' when you've had a bad day. Speculating about someone being 'on the spectrum' has entered into our everyday language but behind this casual inference is a serious condition.
Mark Haddon's 2003 novel The Curious Incident of the Dog in the Night-Time (opens in new tab) put autism in the spotlight, as did Graeme Simsion's The Rosie Project (opens in new tab) about a middle-aged autistic man's search for love (it has been optioned by Sony Pictures to be made into a film). Fast forward to today and there's a buzz around this month's publication of Shtum written by the father of an autistic son, Jem Lester, while BBC One drama The A Word is currently tackling a family coping with their son's autism diagnosis. With autism firmly on the agenda, how much do we really understand? Around 700,000 people in the UK are on the autism spectrum. Autism used to be broken down into subgroups - 'aspergers', 'high functioning', 'classic', 'severe' - but in 2013, the Influential Diagnostic and Statistical Manual of Mental Disorders (DSM) replaced these with the collective term 'Autism Spectrum Disorder' (ASD). In some ways, this makes diagnosis simpler - but the idea of a 'spectrum' can also be misleading because it's not a case of pinpointing where you are on it. Someone can be incapacitated in one sense, but not in others. So ASD is now the term for all autism - your needs and what support you need is individual and can change.
Spotting the signs
The first of these is difficulty with 'social communication'. People can be puzzles - whether it's a stranger or your partner. The intuitive understanding which tells most of us how people work just isn't there. There may be other language problems, too. Someone with ASD could have limited speech or alternatively, be extremely verbal but struggle with the unwritten rules of conversation. In family life, a child with ASD may not be good at turn taking, or noticing when someone is sad or wants a cuddle. 'Rigidity' is another characteristic. If you have ASD, the world can be confusing, so you want to stick with the familiar - wearing the same things, eating the same foods or retreating into a world of your own special interests.
It's also common for someone with ASD to have 'sensory sensitivity' - which could be touch, taste, smell, texture, noise. It's thought that people with ASD have a heightened sensitivity and cant filter out extra stimulus, so walking into a noisy classroom can be unbearable.
Today, a child is most likely to be diagnosed with ASD between the age of five and eight. However, the condition did not have its own separate diagnostic criteria until 1980 - which means that many adults have grown up with ASD without knowing. It's something the National Autistic Society has campaigned about - there are currently no accurate records of the numbers of children and adults diagnosed and the charity is urging local authorities to start collecting data.
Although causes are still unknown, and there is no single 'autism gene', there is a strong family tendency. For this reason, many adults are only recognising they are on the spectrum following the diagnosis of their child.
Girls behave differently
Traditionally, autism was thought to be more common in boys than girls, with some studies showing a ratio of 16.1. But now it's thought that girls may have simply fallen under the radar. Boys with autism study objects - trains, robots, cars - but girls study people. They watch what others do and learn to mask and hide and pretend. Diagnosis is key and GPs can refer for a formal assessment. For an adult this will be to a psychiatrist or clinical psychologist, for a child, a team of professionals including a speech and language therapist may be involved. Once diagnosed, there are strategies to smooth family life. Communicating by text or email can help - even when you're in the same house - as it's literal and gives the person with ASD time to think. Written schedules are also effective, as well as colour charts to help someone with ASD express their mood. Crucially, ASD is a different way of being - a difference, not a defect.
Bestselling author Kathy Lette is mother to autistic actor Jules Robertson, 24 , who recently made his acting debut in BBC's Holby City playing a young man with Asperger's.
"Living with a person with autism requires you to strap a giant shock absorber to your brain, because people on the spectrum have no filter - they say whatever they're thinking.
One time I took Jules, then aged about 13, to a charity event in Downing Street. I introduced him to the Prime Minister.
"Jules, this is the PM," I chirruped.
My son looked him up and down. "Oh yes," he said. " You're the one my mother calls Tony Blair-Blah-blah."
Another time I introduced him to Anne Widdicombe. "OH yes," said my son, "you're the one my mother says is two-faced. But if so, why are you wearing that one when it is wrinkly, crinkly and old?"
For once I was lost for words."
Special needs teacher Laura Dunn Hagerty, 36, is married to Flynn, 30, an editor, who has Autism Spectrum Disorder. They have a one-year-old son Bruce.
Flynn and I got together at college eight years ago. He was attractive, funny and early on, there was something different about him. In social situations he could start talking about something and just not stop. I'd be so anxious that friends and family would think him weird.
He didn't like speaking on the phone as it's hard for him to organise his thoughts, he's often incredibly late and he needs space to be in his own head. I used to say, 'You're so autistic' as a joke but I also meant it. It was only when he lost his job three years ago and became quite depressed that I knew he needed a diagnosis. I persuaded him to see his GP and from there he was referred for assessment.
Diagnosis has made Flynn more confident. We have simple fixes, for instance, we have a code word 'Tiffany' which I say when we're out meaning, 'Please stop talking this person into the ground!' There's no game playing with Flynn and he can't keep a secret! When he was going to propose, he even told me beforehand: 'I'm going to ask you to marry me. Will you say yes?'
Sometimes I'm terrified that our son will have it too though so far he is showing normal signs of development. At times Flynn has felt very isolated and sad but to me, he's brilliant. He's a fabulous father and I love him so much."
Lindsey Butterfield's only child Jordan was diagnosed with autism aged four. Lindsey, 43, lives with husband Allan and Jordan, now 16.
"Jordan was a beautiful baby and as he got older, he became difficult to interact with. There wasn't much eye contact, his language was delayed and he communicated by hitting, kicking or having meltdowns. Just getting him dressed in the morning felt like I'd done ten rounds in a boxing ring.
By the time Jordan was four he was diagnosed with Aspergers and all the dreams I had for my son had to change - autism is a life-long disability.
With the right school and support, Jordan started to flourish. He began speaking at six - and now never stops! He has always been high functioning. At four, he was doing 1000 piece jigsaw puzzles and his specialist subjects are Lego, car boot sales and Dr Who.
I'm sometimes asked if I wish Jordan didn't have autism but it's part of who he is and I wouldn't change him. Last summer, he got seven GCSEs and he's now taking A levels. He's at mainstream school which has a special unit. One of the biggest challenges now is not having a circle of friends. Jordan doesn't understand social cues, so he'll go to lessons then head back to his unit because it feels predictable and safe.
Recently, we had a major achievement as he went to the cinema with another boy who also has autism. I was nervous as Jordan isn't streetwise but I need to let him fly."
World Autism Awareness Week takes place 2-8 April and is run by The National Autistic Society. Visit autism.org.uk (opens in new tab)