These are the most relaxing cities in the UK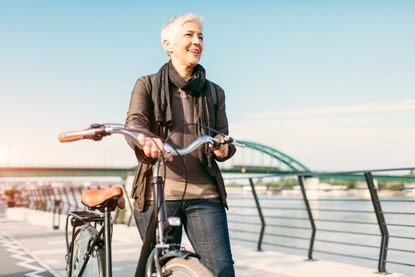 (Image credit: Getty)
Achieving true relaxation can be a difficult feat, especially with our ever-more hectic schedules and never-ending to-do lists.
But now a new ranking from the Daffodil Hotel & Spa (opens in new tab)in the Lake District has offered up a shortcut to this state of bliss, revealing the most relaxing cities in the UK.
The hotel based their relaxation gauge on the number of following factors, giving each a city and overall relaxation percentage score.
These were:
Population
Spa (opens in new tab) & Wellness Facilities
Spa Facilities per 10,000 people
Safety Index Score/100
Quality of Life Score
Happiness (opens in new tab) Rating
On Time Performance of Public Transport
The historic city of Lincoln topped the table with a score of 81 per cent, with the top ten (the full ranking featured 30 cities) completed by the following cities:
2. Bath – 72 per cent
3. Brighton & Hove – 70 per cent
4. Plymouth – 68 per cent
5. Milton Keynes – 64 per cent
6. Oxford – 63 per cent
7. Reading – 62 per cent
8. Portsmouth – 59 per cent
9. Newcastle upon Tyne – 58 per cent
10. Bedford – 57 per cent
Honing in on particular cities the analysis revealed that Lincoln came out on top in the quality of life category and happiness rating. Brighton emerged as the frontrunner when it came to spa facilities, with 2.88 spas per 10,000 people. Meanwhile Bath was revealed at the safest of the 30 cities, with a safety index of 81.52.
MORE:Moving to THESE UK cities could boost your wellbeing (opens in new tab)
Milton Keynes, Plymouth, and Southend-on-Sea were also found to be the cities with the most punctual public transport systems.
Commenting, a Daffodil Hotel spokesman said, "Whether you're planning a romantic getaway or a girls spa weekend, finding the perfect destination for your relaxing break is essential.
"We've taken a look at a number of cities around the country, ranking them on different factors, from the number of spas and wellness facilities to the happiness rating.
"This has given us the top 30 most relaxing cities in England."
Have you visited or lived in one of the cities above? Did you find them relaxing?
Miriam worked for woman&home for over five years and previously worked on the women's lifestyle magazines Woman and Woman's Own.