Moving to THESE UK cities could boost your wellbeing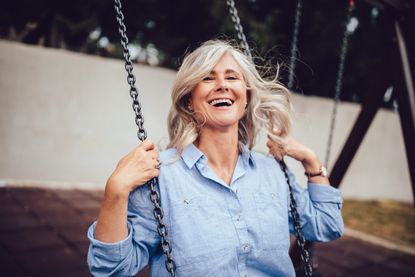 (Image credit: wundervisuals/Getty Images)
From making changes to our diets to carving out more time for self-care, many of us are now taking active steps in an effort to improve our overall health and wellbeing.
And now new research has revealed that focusing on location, location, location could hold the key to helping us along this journey.
The latest Wellbeing Index from health and wellbeing services provider Westfield Health (opens in new tab) includes The UK's Overall Wellbeing table, ranking cities by examining how residents fare in terms of physical, financial, social and mental wellbeing.
And despite its sometimes negative reputation – think crowded tube journeys and steep property prices – London has, surprisingly, scooped top place in the listing, holding on to its place year-on-year.
The capital was followed by the cities below:
2. Nottingham (previously 4th)
3. Southampton (previously 5th)
4. Newcastle (previously 3rd)
5. Norwich (previously 14th)
6. Birmingham (previously 9th)
7. Liverpool (previously 8th)
8. Bristol (previously 2nd)
9. Plymouth (previously 6th)
10. Edinburgh (same position)
11. Belfast (previously 15th)
12. Manchester (previously 11th)
13. Glasgow (previously 12th)
14. Leeds (previously 7th)
15. Cardiff (previously 13th)
16. Brighton (same position)
17. Sheffield (same position)
Digging deeper to find out what lay behind such wide gulfs in wellbeing the study revealed that financial wellbeing helped to improve a city's ranking.
49 per cent of people in London and 46 per cent of people in Nottingham admitted being happy or very happy with their finances and disposable income.
In contrast, those lower down the ranking had lower scores in this area, with around of a third of people in bottom three cities in the table – Cardiff (28 per cent), Brighton (33 per cent) and Sheffield (34 per cent) – saying they're unhappy or very unhappy with their financial situation.
And when it came to mental and social wellbeing, insights from the research revealed that people are increasingly turning to family and friends for support in relation to their mental health.
MORE:The best UK cities to spend your golden ages revealed (opens in new tab)
In more positive news, more than half of the population revealed that they feel accepted within their social circles; while almost a third say their mental health (opens in new tab) is quite good.
But while 27 per cent of people say they feel great in Brighton, followed by a quarter of people in Belfast and 23 per cent in Plymouth, there were less encouraging figures at the bottom of the table.
One in ten people in Cardiff, Glasgow, Manchester and Nottingham also revealed that they suffer from very poor mental health.
In terms of physical wellbeing the study showed that just 40 per cent of participants are hitting the NHS (opens in new tab)'s physical activity targets, getting the recommended 150 minutes of physical activity a week.
Belfast emerged as the most active city, with more than two in five people hitting the above target. Conversely, Leeds emerged as the most inactive city, with two in five people admitting that they've never achieved the recommended amount of exercise.
Miriam worked for woman&home for over five years and previously worked on the women's lifestyle magazines Woman and Woman's Own.