Why you may be applying your suncream incorrectly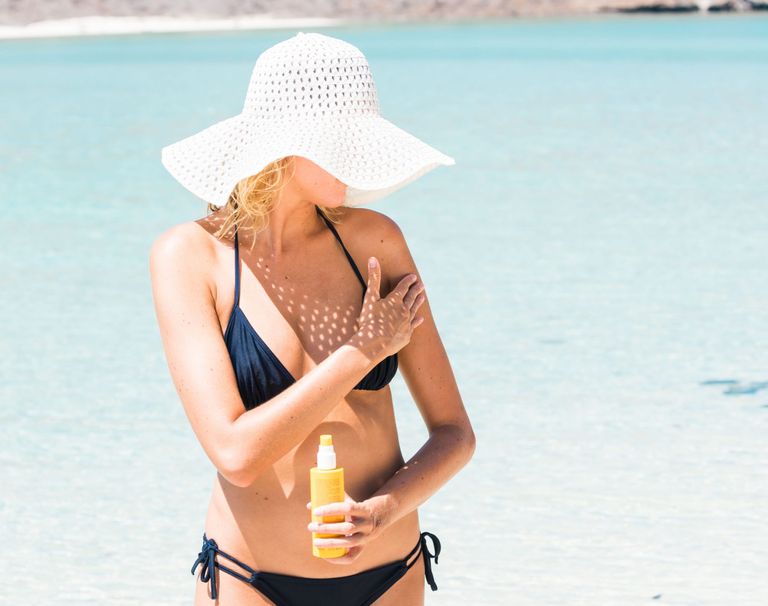 With Britain currently experiencing some of the hottest days on record, it's no surprise that many of us are turning to suncream to protect are skin from the rays of the sweltering heatwave.
But according to a recent study, many of us are actually applying our suncream incorrectly, leaving us vulnerable to sun damage and burns.
Researchers are King's College London found that our sun protection is being hindered by our slapdash application.
They tested how much protection a range of volunteers got from wearing different amounts of suncream with varying levels of SPF (sun protection factor).
And the findings showed that factor 50 lotion, whilst considered the highest level of protection, may actually provide just 40% of the level of sun protection expected because of the way we apply it.
Scientists revealed that a thin layer of suncream in hot weather simply isn't enough - and that it needs to be applied thickly and liberally in order to have any effect.
And it's likely that this is something many of us don't do - particularly when we're at home in the UK.
They found that the average adult body needs around six full teaspoons applied to it, in order to be fully protected, reports the BBC.
So how much should we be applying to each part of our body? In theory we should be putting more than half a teaspoon on each arm per application, and the same onto our face, neck and areas.
Legs, back and chest also require a hefty amount of suncream. The BBC report that you should be putting more than one teaspoon on each of these areas.
NHS recommends that sunscreen is applied twice, first, 30 minutes before going outside, and then again, just before going outside. Similarly, it should be liberally reapplied after going in water.
They also advise taking extra care over normally missed areas, including the ears and neck.
It's also keep to keep an eye on the SPF level of your suncream. The study's authors also discovered that people generally need factor 30 or factor 50 to protect their skin from hot sun - despite the fact that factor 15 is generally thought to be enough.
But what does each level actually mean? Accoding to the Skin Cancer Foundation, the numbers (15, 30, 50), all indicate the multiples of time you are safe to be out in the sun.
They explained, "If it takes 20 minutes for your unprotected skin to start turning red, using an SPF 15 sunscreen theoretically prevents reddening 15 times longer — about five hours."
So there you have it - during this heatwave, make sure to apply you suncream liberally and often if you want to keep your skin safe.
But which suncreams should we be using?
This Filgora UV-Bronze Mist, with SPF 50, is a great option for make-up wearers, as it can be used over or under your make-up. It's easy to apply, non-sticky, refreshing to apply and offers the highest level of protection.
Hawaiian Tropic's Satin Protection Lotion is also a good choice. It recently passed Which?'s tests with five-star ratings across the board, and is praised for its delicious, tropical scent. It's just £3 too at Superdrug - so a brilliantly affordable option.
And one most of us will recognise the popular Boots-stocked Garnier Ambre Solaire Ultra-hydrating suncream, which is also sold for just £6.
It was rated as Which?'s Best Buy suncream in 2016, so it's certainly got the approval fo the experts.
So which will you be stocking up on for these hot summer months?