I'm buying the Sweaty Betty Power Reflective Gym Zip Through Jacket on Black Friday so I don't feel so scared running in the dark
Is the Sweaty Betty Power Reflective Gym Zip Through Jacket the answer to my running fears?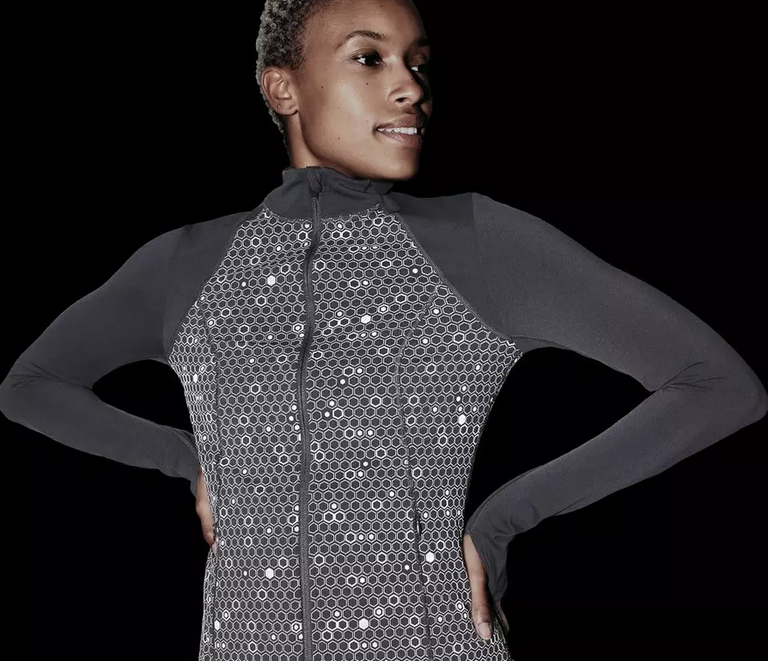 (Image credit: Sweaty Betty)
My name is Jess and I'm terrified of running on my own in the dark. But, with gym treadmills taped off and daylight savings meaning it's pitch black by 4.30pm, I've been left with little choice. Hence why my first Black Friday (opens in new tab) purchase will be a very practical one from the Sweaty Betty Black Friday sale.
I first spied the Sweaty Betty Power Reflective Gym Zip Through Jacket on Instagram. And as the influencer in question jogged towards the camera lit up like a beacon, I let out a little squeal of excitement - the kind I usually reserve for impractical heels and designer handbags.
In fact, it felt a little silly to be this excited about activewear, but it did offer a solution to my running quandary. If I was so completely, utterly visible to both cars and passers by, would I feel so quite scared?
Before we get into the nitty gritty of the fabric, I feel I should admit that I'm far from an athlete. My style of running is a slow, pondering jog, which I dutifully embark on an attempt to keep my frazzled brain on the right side of sane.
Now, back to the jacket. Unlike other running tops I've seen that merely feature a strip of glow-in-the-dark fabric, the Sweaty Betty Power Reflective Gym Zip Through Jacket is completely covered in little reflective circles that light up its wearer like a (slightly-sweaty) Christmas tree.
Sweaty Betty Power Reflective Gym Zip Through Jacket: £110, £82.50 (save 25%) | Sweaty Betty (opens in new tab) Running in the winter is tricky business, but luckily this jumper is here to keep you warm with sweat-wicking fabric and hand-warming thumb holes. It's machine washable too, for extra brownie points.
The fabric itself helps with the problem of sweat too, wicking moisture away from the body to keep you both cool and comfortable. It doesn't ride up or rustle as you run either.
However, despite its many plus points, the Sweaty Betty Power Reflective Gym Zip Through Jacket does ring in at eye-watering £110. I know you can't put a price on your sanity, but unfortunately my credit card would be inclined to disagree.
Lucky for me (and for you) Sweaty Betty are offering 25% off all items site wide from 26th November, as part of their Black Friday promotions. The deal has already dropped for subscribers, so check your inbox to get a head start.
That brings my beloved jacket down to a slightly more reasonable, £82.50. I'm tempted by the matching leggings too, priced at £63.75 with the discount.
Race you to the checkout?
Jess Beech is an experienced fashion and beauty editor, with more than eight years experience in the publishing industry. She has written for woman&home, GoodtoKnow, Now, Woman, Woman's Weekly, Woman's Own and Chat, and is a former Deputy Fashion & Beauty Editor at Future PLC. A beauty obsessive, Jess has tried everything from cryotherapy to chemical peels (minus the Samantha in Sex and The City-worthy redness) and interviewed experts including Jo Malone and Trinny Woodall.