Where to buy Meghan Markle's sunglasses, from her stylish Le Specs to those classic Ray-Bans
As summer approaches, Meghan's sunglasses are giving us shopping inspiration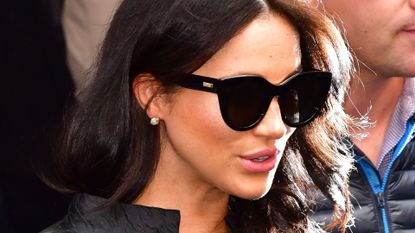 (Image credit: Getty Images)
Meghan Markle has an enviable collection of sunglasses to choose from - so we rounded up some of our favorite pairs for the ultimate Meghan Markle sunglasses shopping guide.
Sunglasses are the most important accessory one can own for the summer months. Not only are sunglasses practical (they protect your precious eyes!!), but they also look super stylish, especially when you find a pair that suits your face shape and overall style.
One person who has the sunglasses game on lock is none other than Meghan Markle. As proved by the many pictures that have been snapped of her in the past, she appears to have quite the collection of stylish sunnies, ranging from some affordable pairs to designer pairs.
Here are some of our favorite pairs of sunglasses from Meghan's arsenal.
Le Specs - $75 a pair
One pair of sunglasses Meghan constantly gets spotted in are her classic, 1950's reminiscent Le Specs shades. She can often be seen wearing these sunglasses with more casual outfits - perhaps with a pair of chic, tailored jeans or, in the picture above, a linen jumpsuit, making these sunnies perfect for elevating a more casual look.
---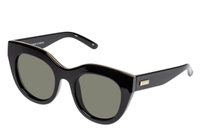 AIR HEART - BLACK, $75 | Le Specs
A favourite of Meghan Markle and Olivia Palermo, the AIR HEART silhouette is an iconic Le Specs style. With oversized and dramatic proportions reminiscent of a cat eye, the style is designed in thick black and luxurious metal top bar inlay, then fitted with premium zero base khaki flat lenses.
Ray-Ban Aviators - $163 a pair
Aviators will be a style that stays timeless forever - so it's no wonder Meghan Markle sports them often, seeing as her style airs on the side of timeless and chic.
Ray-Bans in themselves are a very classic and well-known brand (stay tuned for more of Meghan's Ray-ban faves), but aviators in particular are a style that will truly never be off-trend - so definitely worth investing in if you're interested in pulling off some Meghan Markle (or Top Gun!) vibes.
---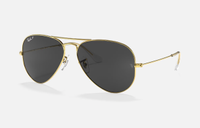 Aviator Classic, Polished Gold Frame with Black Lens, $163 | Ray-Ban
Aviator Classic sunglasses are a timeless model that combines great aviator styling with exceptional quality, performance and comfort.
FINLAY Tortoise Sunnies - $225 a pair
If we've learned one thing about Meghan Markle, it's that she can rock any frame shape when it comes to sunglasses - and these chic FINLAY sunnies only further prove that point. These shades specifically come in a variety of frame colors and patterns, as well as a handful of different lens colors, but we particularly love the specific style that Meghan is sporting in the image above.
---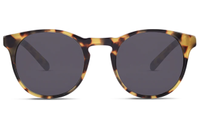 Percy, Light Tortoise with Grey Lenses, $225 | FINLAY
As worn by Meghan Markle in Light Tortoise with grey lenses, Percy is a popular design with its timeless panto shape and spacious keyhole bridge.
FINLAY Henrietta Frames - $225 a pair
If you're looking for more a sassy style for the summer months, look no further than Meghan Markle's Wimbledon sunnies. These frames, also from FINLAY, are called the "Henrietta" frames, aptly named for their cat-eye structure. While the frames have a bit of flair to them, they're still classic, making them perfect for any occasion - so even if you aren't attending Wimbledon, you can definitely still find a good time to wear these chic frames.
---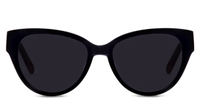 Henrietta, Black with Grey Lenses, $225 | FINLAY
Say hello to Henrietta. With its cat-eye silhouette and squared, upswept corners, this sophisticated and stylish statement sunglass can be worn to all your upcoming engagements.
Madeline Merinuk is woman&home's US lifestyle news writer. She covers celebrity, entertainment, fashion, and beauty news but is also obsessed with internet trends - you can find her reciting trending TikTok sounds out loud at any given time.
After winning multiple student journalism awards for her investigative work, she graduated from Hofstra University in 2021 with a B.A. in Journalism. After graduating, she worked at today.com, the digital site for the Today Show, where she wrote pop culture news and interviewed big-name personalities like Emily Ratajkowski, Haley Lu Richardson, Emma Corrin, and more.
Her personal interests, in no particular order, are: cheese, Joni Mitchell, reading, hot yoga, traveling, having multiple chapsticks in every handbag at all times, and dancing to ABBA songs as if she were in the Mamma Mia movies.