Meghan Markle fuels spike in searches for this accessory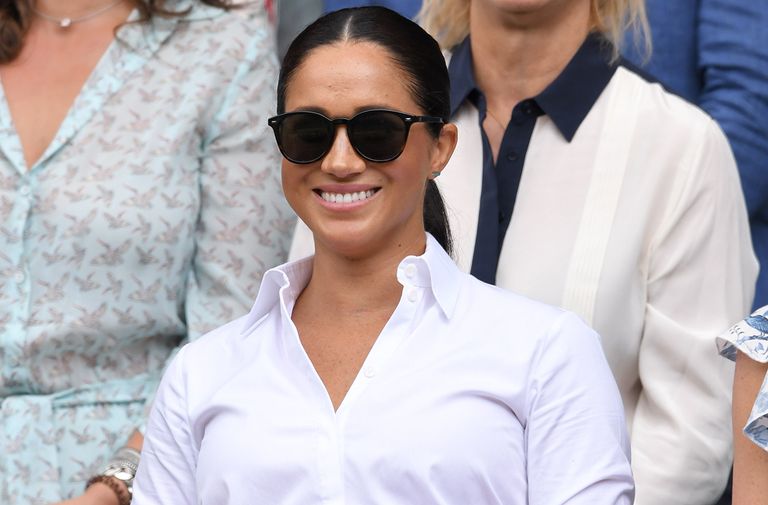 (Image credit: Getty)
Meghan Markle has fuelled searches for one particular accessory.
Meghan Markle was a style icon long before she was introduced as Prince Harry's girlfriend.
But when she stepped out as part of the royal family when she was named as Duchess of Sussex after tying the knot last May, the former Suits star catapulted into the spotlight – as did everything she wore.
More:Prince Harry and Meghan Markle share sweet message to Prince George on his sixth birthday
From the chic crossbody bag seen on her shoulder, to her favourite footwear label, to her must-have eyelash strengthening gel, most things Meghan is spotted in flies off the shelves immediately.
And now the Duchess has done it again.
Last week the mum-of-one was spotted out at Wimbledon sporting a personalised necklace emblazoned with the letter A, as a sweet tribute to her two-month-old son Archie who she welcomed at the start of summer.
Off the back of Meghan's style choice, searches for personalised necklaces have now soared with those desperate to mimic the Duchess's style.
'Meghan is modern, fashionable and always on-trend, and personalised jewellery is the biggest trend right now,' said Australian jeweller Emma Swann, who sold the bespoke piece to the proud mum.
'It's all about sentiment and love, which people adore, and to see her wearing the necklace is amazing.'
Speaking of how Meghan's appearance has caused a glitch on her site Verse Fine Jewellery, Emma continued: 'I've had an avalanche of orders since this went online, with people wanting initials for various reasons, many with hearts, for their children or partners - and some christenings, which is lovely.'
Emma, whose 'Love Letters' necklace is the brand's most popular piece, added: 'It's wonderful to see how Meghan embraces fashion and doesn't always fit the 'royal' mode.'
Want to get your hands on a necklace like Meghan's? Her sweet tribute to Archie is available on Verse Fine Jewellery's website, or head over to Missoma, Alison Lou or Catbird for similar styles.
You might want to be quick though because this accessory is going fast…
Happy shopping!