Four bras for large busts that don't compromise femininity for much needed support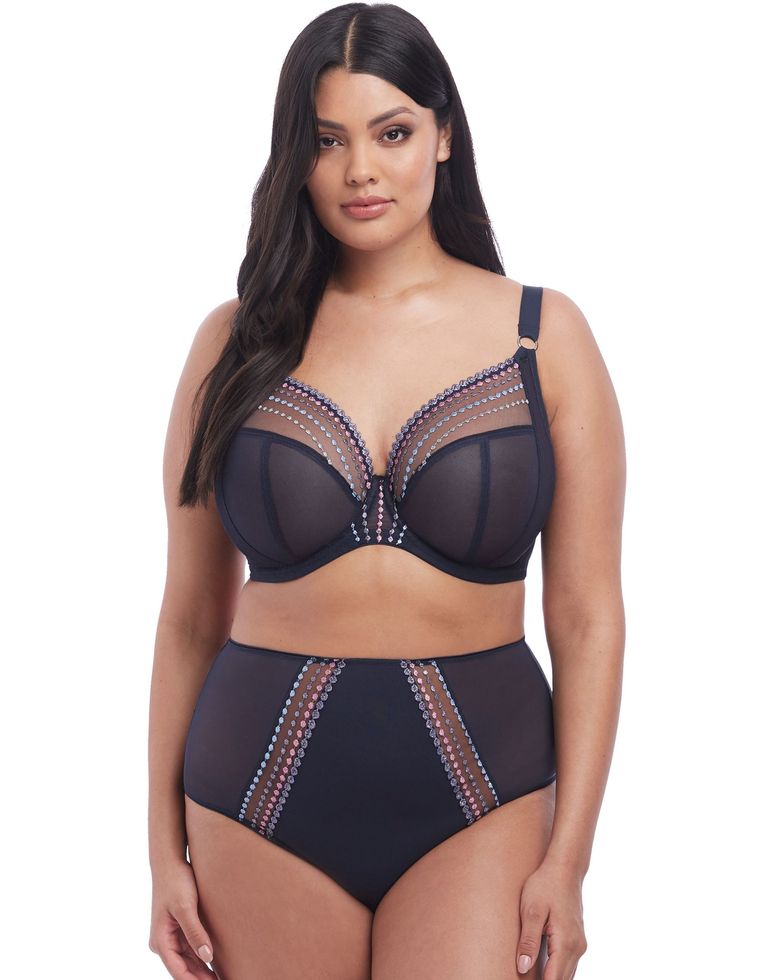 Finding a the best bra for large busts is not easy and can be a daunting task, in fact many of us put if off, and large percentage of us end up wearing either the wrong size or a bra that doesn't offer us the correct support.
Firstly, how do you know if you're wearing the right size bra? Not all bras for large busts are created equal!
We spoke with Victoria Shelton, who is a garment technologist at UK based online lingerie retailer Figleaves, who offered advice.
She explained what women with bigger busts look out for when buying a bra...
How to spot a supportive bra
Examine the fabrics
'Look for support in your bra, this doesn't have to mean big chunky straps or thick underbands. Good quality fabrics and components can offer great support and fit for all sizes. Side support is always a great feature to look for, this helps to support the side of the breast near you underarm. Comfort is also important, so always check your bra fit to make sure you are wearing the correct size.'
Check the fit
'For a great bra fit, the centre front should sit flush against your chest, with the cups fully covering and supporting your breasts with no excess fabric or spilling out. The underwires should sit against your chest securely. Straps should be supportive but comfortable with the underband giving most of the support.'
Don't assume you have to choose solid fabrics
Victoria also shared some insider knowledge on which the best selling bras for large busts, and they are definitely not plain, beige or boring!
'Our fuller cup customer absolutely loves sheer mesh or light lace styles which are constructed to give her all the support she needs whilst looking more delicate than padded styles or solid fabrics.'
'The high apex trend has definitely worked well for full cups too – creating a beautiful triangle shape cup which looks great and also gives fantastic support and in terms of details - key holes are perfect for giving the illusion of a less covered look.'
Four bras for large busts from Figleaves
These bras are the most popular with custmers with big boobs are Figleaves, and come recommended by Victoria Shelton, the brand's garment technologist.
SHOP NOW: Pimlico non padded underwired balcony bra, £28, available in sizes 32D-38G
SHOP NOW: Freya Love Note underwired high apex bra, £29, available in sizes 28GG-38FF
SHOP NOW: FANTASIE Katie underwired side support bra, £36, available in sizes 30D-40FF
SHOP NOW: Figleaves Millie lace racerback bralette, £15, available in sizes xs-xl
If you are raising your eyebrow over the inclusion of a bralet, let Victoria reassure you. She revealed that bralettes for a DD+ customer, are now really popular at Figleaves. The key is is 'fit and comfort – the straps, the hook and eye, the underband – all components have to work together to give the support and wearability this customer needs.'