Top 10 Body Moisturiser and Oil Sets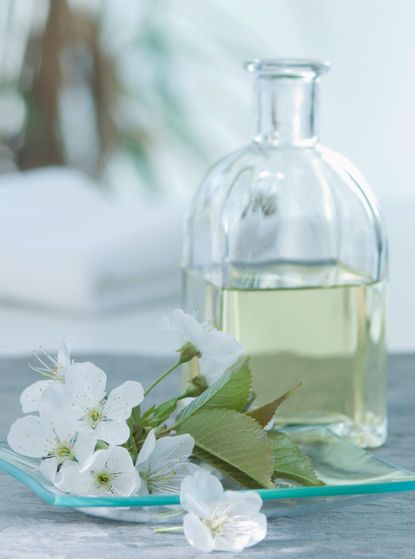 It's the new way to rehydrate your skin: Double-up on body oil and lotion to reveal super-soft skin
It is important to use moisturiser every day, in winter and in the summer to protect our skin from the elements and fight the signs of ageing.
While summer skin and winter skin may call for different types of skincare, there is one new beauty tip being championed by those in the know: Rather than relying on moisturiser alone to meet all of your skincare needs, double up with a matching body oil to reveal your softest skin yet.
A mix of body moisturiser and body oil will lock in extra moisture, hydrating skin to leave you radiant and glowing. We have found a set for every need and budget, so whether you want to to firm up, hydrate, tone your body or fight the sings of ageing, we have a body moisturiser and body oil set to suit you!
Try out this new beauty trick and see how soft your skin can be…
Discover more skincare tips and buys
Best For: Firming
Trying to tone up? Give your fitness regime a boost with the Clarins Tonic Body Treatment Oil (opens in new tab) and Clarins Extra-Firming Body Lotion (opens in new tab), which are specially formulated to improve skin's elasticity. The soothing oil will help to reduce the appearance of stretch marks, while the lotion will leave skin soft and refreshed. Discover more skincare tips and buys
Best For: Nourishing
So luxurious, Darphin's Nourishing and Firming Velvet Cream (opens in new tab) and Nourishing Satin Oil (opens in new tab) are the ultimate treat for problem-free skin. Seriously hydrating, skin looks plumper, firmer and more radiant. A set that truly leaves skin feeling velvety smooth. Discover more skincare tips and buys
Best For: Slimming
The perfect pair for anyone embarking on a new year weight loss regime, the Decleor Perfect Sculpt - Divine Rejuvenating Cream (opens in new tab) and the Decleor Aromessence? Sculpt - Firming Body Concentrate (opens in new tab) wil help to firm up ageing skin, when diet alone isn't working. Leaves the skin smoother and more toned. Discover more skincare tips and buys
Best For: Dry Skin
Revive your dry skin in one easy step with L'Occitane Almond Milk Concentrate (opens in new tab) and L'Occitane Almond Supple Skin Oil (opens in new tab). Super-moisturising the strong mix of almond oil and almond milk work to rehydrate the skin, leaving you feeling silky smooth instantly. Discover more skincare tips and buys
Best For: Replenishing
If you're looking tired and worn, revive your skin with Kiehl's Superbly Restorative Argen Dry Oil (opens in new tab) and Kiehl's Superbly Restorative Argen Body Lotion (opens in new tab). Widely regarded as some of the best body creams available, follow in the footsteps of those in the know and invest in this vital set. Discover more skincare tips and buys
Best For: Summer
Extend the life of your tan, prevent dry flaky skin and create a soft summer sheen with this Bobbi Brown Beach (opens in new tab) duo. Freshly scented and enriched with essential oils, this is our number one buy for sultry summer skin. Discover more skincare tips and buys
Best For: Fragrance
By the time you've showered, moisturised and applied purfume, not only will the various fragrances fight for attention, but your skin will fight to breath. Keep it simple with Valentino Valentina Body Oil (opens in new tab) and Valentino Valentina Body Lotion (opens in new tab) - both feminine, flirty and floral, you will smell divine every day. Discover more skincare tips and buys
Best For: Budgeting
You don't have to spend a fortune to treat your skin to a super-moisturising set. Nivea's Q10 Plus Firming Body Lotion (opens in new tab) and Q10 Plus Firming Body Oil (opens in new tab) will care for your skin, giving intense hydration to help fight dryness and the signs of ageing. Discover more skincare tips and buys
Best For: Organic
You can still reap the benefits of high-end hydrating skincare without chemicals thanks to Neom Organic Real Luxury Body Oil (opens in new tab) and Neom Luxury Organics Body Lotion (opens in new tab). Calming and nourishing, indulge in a little me time with this beautifully scented pair. Discover more skincare tips and buys
Best For: Cellulite
Banish the dreaded orange peel with Balance Me Super Toning Oil (opens in new tab) and Balance Me Super Toning Cream (opens in new tab). Specially formulated to improve circulation as they moisturise, reveal soft glowing skin by teaming these tone-enhancing buys. Discover more skincare tips and buys