The Best Body Moisturiser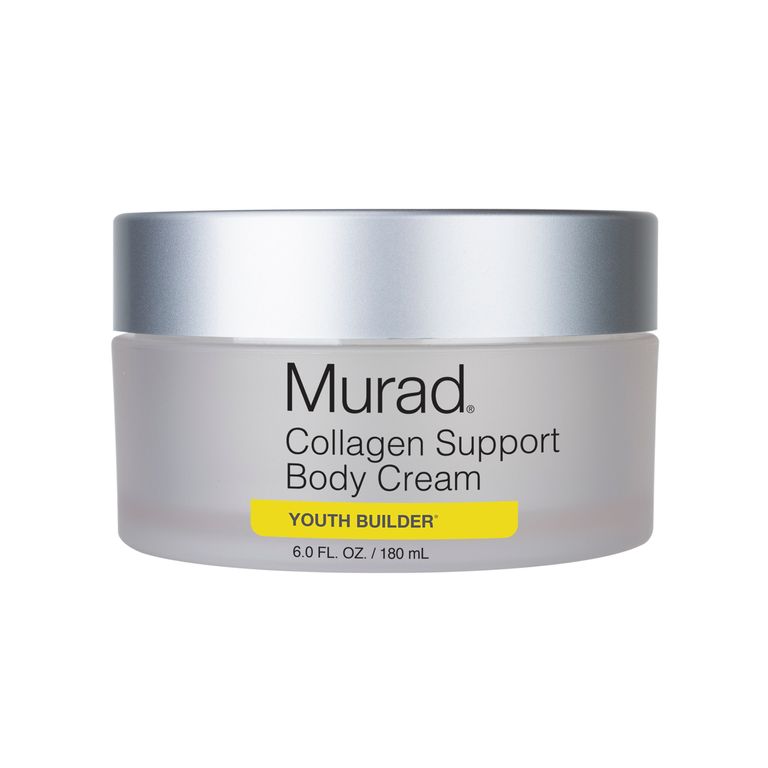 Your winter routine needs these pampering body creams
It's perhaps the most underestimated step in your regimen, but if you committed to body lotion you'd be reaping plentiful rewards. For starters, winter skin is dry; your hands are dry, your legs are dry, your arms are dry, and crepey lines can form from all of that, well, dryness. Body lotion can fix that but the benefits don't stop there, as many are loaded with additional treats to address a manner of other skin or lifestyle concerns.
For example, one genius brand created a spray-on lotion for all of those days when dutifully massaging a cream in feels like a bit too much effort (hello, Mondays). Hate the feel of body lotion but love the hydration it lends? We?ve found a wonderfully weightless sorbet with an equally fresh, light scent.
See these creams and others that tend to your skin concerns by clicking through the gallery. Your winter-beaten limbs will thank you for it!
And, while you're on the lookout for body creams that target your key concerns, why not check out our sister beauty site Powder for bespoke skincare recommendations? Simply fill in your likes, dislikes and hopes for your beauty regimen, and top beauty editors will serve up suggestions that are personalised entirely to you.
Murad Collagen Support Body Cream, £38 A hydrating powerhouse, this youth-boosting body cream triples skin's moisture levels in one slather - and it locks all that nourishment in for 24 hours. The benefits are three-fold: you hone skin that's healthier and suppler; it absorbs super-fast, and the blend of hydrators help to encourage collagen production. Take a scoop from the tub if you're looking to eradicate extreme dryness and, over time, this rich, whipped cream will reduce the signs of ageing.
Body lotion: The blur cream for body
Sanctuary Spa Wonder Body, £8 A blurring cream for body? We're in. This hydrating treat from Sanctuary imparts a slight tint and perfecting particles that instantly make limbs look smoother. Less of a foundation effect and more like an illuminating primer, it's great for giving us some bare leg courage when summer and party season roll around.
Body lotion: The pampering pick
Origins Comfort Mood Whipped Vanilla Body Soufflé, £28 If a sumptuous pamper sits high on your body cream slathering agenda, this utterly indulgent soufflé from Origins was made for your bathroom cabinet. It sounds like a dessert, it smells a like dessert, but this vanilla-scented body cream isn't a dessert. Better yet, it's an intense hydrator that leaves you smelling delicious and feeling relaxed.
Body lotion: The weightless wonder
The Body Shop Fuji Green Tea Body Sorbet, £8 For those who hate the texture of body creams, give this one a go. It's a weightless sorbet that eschews the richness of your typical hydrators. Nourishing limbs with sesame oil and lacing them with the fresh scent of green tea, it's so light that you can throw your clothes on the second you've smoothed it over skin.
Body lotion: The speedy spray
Balance Active Body Spray Lotion, £5.49 Because we love a good time-saver, this spray-on body lotion has gone and changed our lives for the better by shaving minutes off our routine. Just a few sweeping mists and a quick rub-in, and our limbs are treated to a dose of superior moisture magnets coconut oil and hyaluronic acid. Best of all, it?s a purse-friendly pick that absorbs into skin on the double.
Body lotion: The wash-and-go cream
Nivea In Shower Body Moisturiser, £3 When it's cold, the last thing we want to do after getting out of the shower is stand there, trembling while slapping cold body lotion all over our goosebump-ridden limbs. This clever cream can be applied while you're still standing under warm water - though, do note, it's not a substitution for your shower gel!
Body lotion: The glow booster
Dove Dermaspa Summer Revived, £3.49 This isn't merely a gradual tanner; it's a truly good moisturiser, too, and few other bronzing creams come close to it in the hydrating stakes. Smooth it on to take the edge off skin that's looking dull. The resulting hue is so subtle and fresh, you can wear it at any time of year.
Body lotion: The mega moisturiser
Vaseline Radiance Restore Healing Serum, £7.99 This is - put simply - really, really, really moisturising. Infused with micro-droplets of Vaseline jelly and softening cocoa butter, it whips dry skin back to its silky best and lends a healthy sheen. Oh, and did we mention that the sweet, chocolaty smell is just divine?