I had an epiphany when I tried Eve Lom Cleanser - and it's £17 off with this Black Friday deal
I thought I knew about skincare, then I tried Eve Lom Cleanser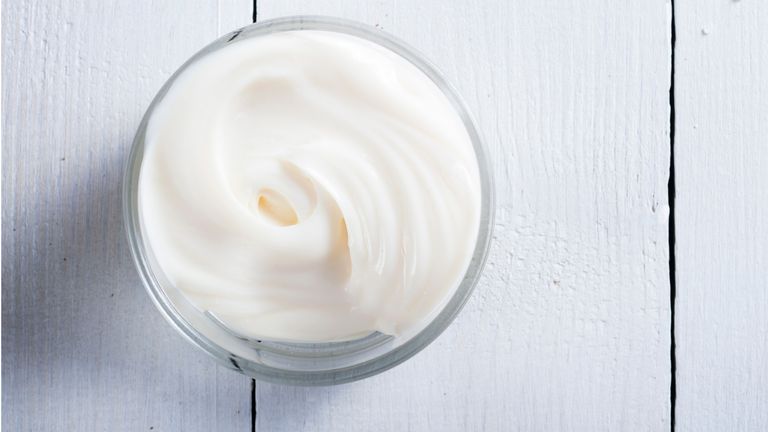 (Image credit: getty images)
Would you believe me if I told you Eve Lom Cleanser changed everything I thought I knew about skincare? 
Sounds a bit much, doesn't it? I assure you I speak only the truth, but before we get into all that let's start by noting that if you're cruising around for the best Black Friday beauty deals, Eve Lom Cleanser is 20% off at lookfantastic for Black Friday. That's a very nice £17 saving on the 200ml size making it even better value than usual for a product with the power to change lives (honest)
Ok back to that epiphany. It will probably come as no surprise to you that as a newly-minted beauty intern I didn't really know much about skincare. Enthusiasm, sure, I had an abundance of that. Expertise, not so much. Like most green beauty newbies I was obsessed with what could be slathered on - serums, creams, highlighters - without giving much thought to how it all came off. Yes reader I was a face wiper, and a 99p cucumber face wiper at that.
One day, I experienced the pinnacle of my interning career when, thrillingly, the Beauty Director couldn't make her Eve Lom facial appointment. Did I want to go instead? Did I ever! One luxurious 90-minute nap later I was sent home with peachy skin and an even more thrilling goody bag including the brand's iconic cleansing balm. 
Drunk on my first taste of this decadent spa-going life a recent graduate could only dream of, I vowed to lather up that oil-rich balm and whip it off with a warm cloth every night, just like the nice therapist lady showed me. And guess what? All sorts of great things started happening for my skin. It was softer, smoother and glowier (glowier than it'll ever be again - 23 I miss you) Plus the stubborn blackheads around my nose and chin began to clear. Don't miss those.
What was this dark and mysterious magic?  How could just washing my face differently do more than any spendy serum siphoned from the beauty cupboard when the aforementioned Beauty Director wasn't looking? Knowing what I know now it's not a mystery at all. Cleansing is everything. No fancy face cream or mask can even begin to do its work if you haven't got all the make-up, pollution, dead cells and gods knows what else off first. I prioritise cleansing properly over all else and it's the first thing I'll bore on about if anyone asks me about skincare at a party. 
In a nutshell: A  good cleanser is the foundation of your skincare routine, and Eve Lom Cleanser isn't just good, It's great. 
Are you seeing the light? View the amazing deal here... 
Naturally the 200ml size represents the best value and largest discount, but the 20% discount code can also be used on the 100ml Eve Lom Cleanser £55 £44 (saving £11)  or the Iconic Cleanse Ornament, £18 £14.40 (saving £3.60), which includes an adorably dinky 20ml cleanser and cotton muslin cloth. 
Whichever option you go for, I wish you an epiphany on par with an unpaid intern enjoying her first fancy facial. I never looked back. 
As woman&home's Senior Beauty Editor, Fiona Mckim has tried more products than she's had hot dinners and nothing makes her happier than raving about a brilliant beauty find on womanandhome.com or her instagram grid (@fionamckim if you like hair dye experiments and cute shih-tzus)

Fiona joined woman&home as Assistant Beauty Editor in 2013, working under legend Jo GB, who taught her everything she needed to know about the industry (clue: learn about ingredients and employ extreme cynicism). 
In a previous life, Fiona studied journalism back home in bonnie Scotland and honed her skills as a magazine features writer, with a brief and terrifying stint on the showbiz gossip pages of a tabloid newspaper in between. She's a skincare fanatic who can't resist adding an extra step to her routine if it's all the rage in Japan, loves fragrance, has fun with makeup and never turns down the chance to test a new hair tool. Basically, she loves it all.

When not slathering herself in self tan or squinting at a tiny ingredients list on a moisturiser, you'll probably find Fiona enjoying something to do with food - cooking it, eating it, cajoling her friends into trekking across London to try a hyped pop-up in a dirty car park.