Shark hair dryer review—our verdict on the disruptive new dryer
The Shark hair dryer is making waves, but does it measure up against high-tech competitors?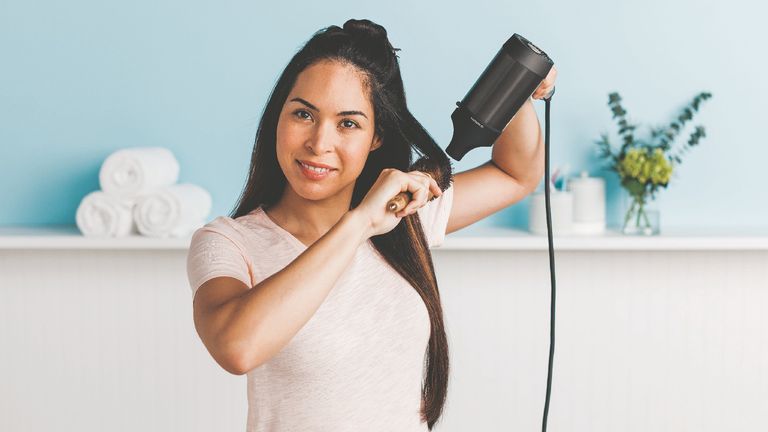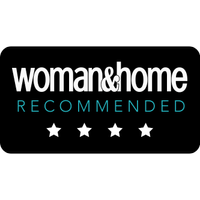 (Image credit: shark)
Modern, powerful, and intelligent with a sleek design and portability. The Shark hair dryer is pricy for 1600 watts but you won't find these unique features it offers anywhere else.
Reasons to buy
+

Compact design

+

Powerful motor

+

Adaptable, intelligent attachments
Reasons to avoid
-

High price

-

Heavier than competitors
It would be easy to look at the Shark hair dryer as yet another brand best known for vacuum cleaners jumping on the blow dryer bandwagon. But then again the Shark Style IQ Ionic Hair Dryer & Styler has been making waves in the industry, so is it any good compared to its famous competitors?
Specifications
Added extras: Two intelligent attachments
Weight: 730g
Watts: 1600W
Cord length: 2.5m
Warranty: 2 years
RRP: £229.99
If you're in the market for the best hair dryer you might have heard about the Shark blow dryer, or to use its full name the Shark STYLE iQ Ionic Hair Dryer & Styler. There's no denying the shape and style of this hair dryer are distinctly reminiscent of the Dyson Supersonic Hair Dryer, and while it is still priced at the top end of the market it is a not insignificant £80 cheaper.
It boasts of unique attachments and concentrated airflow, but how does the Shark compare to its rivals? This Shark hair dryer review will break down everything you need to know.
---
Shark STYLE iQ Ionic Hair Dryer & Styler £
Shark STYLE iQ Ionic Hair Dryer & Styler £229.99 £179.99 (save £50) | Shark
Shark Black Friday deals are live including this £50 discount on the Shark hair dryer. The two intelligent attachments will adapt to any hair type, while ions smooth and concentrated airflow negates the need for extreme heat.  
Shark hair dryer review
What's the Shark hair dryer design like?
On first impression, the Shark hair dryer has definitely been inspired by the shape of the Dyson Supersonic. You get a nozzle and a diffuser included and the way that the attachments magnetically attach to the dryer is similar too.
Despite weighing a relatively heavy 730g, the neat design and smaller size of the Shark dryer make it easier to maneuver. The black and rose gold colorway is stylish and there are three heat settings and three airflow settings, which allow you to customize the speed and the heat to suit your hair type.
When testing for this Shark hair dryer review, we did find many key differences between this model and its main competitors. As soon as we picked the Shark up and start using it, we noticed it did feel bulkier than expected, which if you like your hair dryer to have a bit of weight whilst you style, won't be a bad thing. It doesn't weigh a ton, like some of the more old-fashioned hair dryers on the market, so if you're looking to replace a very old, heavy dryer with this then you'll be happy.
But if you're used to the lightweight feel of, say, the GHD Helios then you'll notice a difference.
How well does the Shark hair dryer perform?
Personally, we found the powerful motor and highly concentrated airflow of the Shark dryer far better than many other models for drying and smoothing hair. It rough-dries hair very speedily and did a great job of eliminating frizz.
Even with the heat and airflow both at their maximum levels, it didn't feel overly hot or like it would damage the hair. It certainly feels gentle as you work with it and was missing a bit of 'blast,' which some users may find anticlimactic and some won't miss at all. This doesn't affect drying time, which was quick and efficient. We liked the long 2.5m cord, which helped us reach any mirror in our bedroom. And while you can't really sense them working, we trust that the ions the dryer releases were helping us create a smooth finished style.
Does the Shark hair dryer come with extra attachments?
The dryer comes with two attachments and both are pretty smart. The precision 2-in-1 nozzle gets top marks. There's a little lever to change the depth of the nozzle from being fully open for rough drying to much narrower when you want to direct heat down the hair for a sleek result. We've never encountered another model offering this besides the Shark hair dryer, and it was extremely useful not to have to mess around with different attachments when trying to get to grips with how to blowout hair.
There is also a diffuser, with unique adjustable prongs to hold hair all the way from root to tip. Another clever feature is heat that's automatically adjusted when you change the styling attachment, to suit the hair type it works best for. So if you have curly hair and add the diffuser the heat will be gentler than if you need to use the nozzle.
What's not good about the Shark hair dryer?
Noise-wise the Shark blow dryer is slightly louder than its rivals the GHD Helios and Dyson Supersonic. That's mostly because the Dyson is so quiet that if you're used to it you'll find almost any blow dryer fairly loud in comparison.
But then again, compared to most cheaper, older hair dryers on the market the Shark will still feel lightyears ahead in terms of noise.
The W&H Verdict
If you're looking for an upgrade to your existing hair dryer then you'll love the Shark Style IQ Ionic Hair Dryer & Styler. It feels modern and the powerful motor dries hair quickly. The intelligent stylers are a big selling point. And if you're not sure you can afford the Dyson this is a good compromise.
The sleek design is attractive and makes it portable if you need a dryer for travel. With that said, this is still a big outlay for a hair dryer. In fact, the Shark hair dryer does seem very pricy for 1600 watts when there are other more powerful dryers on the market at a cheaper price point. But if you want a premium product that is gentle on your hair this is a good investment.