Best Moisturiser For Oily Skin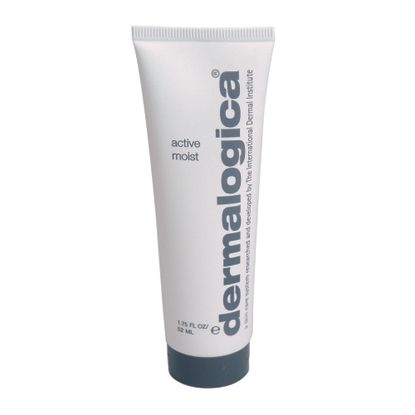 woman&home newsletter
Sign up to our free daily email for the latest royal and entertainment news, interesting opinion, expert advice on styling and beauty trends, and no-nonsense guides to the health and wellness questions you want answered.
Thank you for signing up to . You will receive a verification email shortly.
There was a problem. Please refresh the page and try again.
Want to rid your skin of excess shine? Check out our favourite mattifying moisturisers
Battling shine and enlarged pores? Congratulations: you have oily skin. The best way to know if you've definitely got oily skin is how it looks and feels after washing: does it get greasy within a few hours of cleansing? Then it's time for you to invest in the best moisturiser for oily skin you can find, and kick it into shape.
When your skin is oily, it's because it overproduces sebum, the natural substance produced by the body's sebaceous glands. In its usual amounts it keeps our skin and hair soft and healthy (like a natural moisturiser) but when there's too much of it, it can be a nightmare, keeping the velvety smooth skin we all dream of out of reach and condemning you to forever battle with the makeup sliding off your face instead.
So what makes the best moisturiser for oily skin? Believe it or not, it's a total myth that people with oily skin don't need to use moisturiser, and it's another that oil is bad for oily skin. Our skin actually loves oil – it needs it to keep itself healthy and protected, and some natural oils are great for combatting acne, which can be a sad by-product of all that sebum. Look for borage oil or jojoba oil in your moisturisers.
Another surprise? Your oily skin may not be oily after all – it might actually be dry. When our skin's dehydrated, it can over-produce oil to try and make up for the moisture it's lacking. In that case, the best moisturiser for oily skin is actually a moisturiser for dry skin – hydrate your skin with a rich, nourishing cream and you might notice that oil fading away.
Above all though, look out for a lightweight formula that is going to give your skin all the hydration it needs, but help to control that shine and keep your skin matt and even.
Known for its specialist skincare expertise, Dermalogica's Active Moist Lotion (opens in new tab) acts to reduce pores and redness, while smoothing the skin to leave a softer finish. It's fragrance-free too, so is ideal for those with sensitive skin concerns.
Best Moisturiser For Oily Skin: Liz Earle Skin Repair Light Moisturiser, from £17.60
We're huge fans of Liz Earle's skincare range at woman&home, mainly because of the power of the natural ingredients that the brand incorporates into its products. The Liz Earle Skin Repair Light Moisturiser (opens in new tab) features a combination of borage oil, echinacea, hops, avocado oil, panthenol and natural antioxidants beta-carotene and vitamin E, which all work to help replace lost moisture and readdress the balance of your skin. Plus, apart from anything else, the moisturiser's scent is just divine to stir the senses!
Best Moisturiser For Oily Skin: Bliss Fabulous Face Lotion SPF15, £26.50
Light on the skin, Bliss' Fabulous Face Lotion (opens in new tab) includes a powerful combination of minerals and omegas which form a protective barrier which nourishes skin with essential fatty acids, leaving it soft and silky all day.
Best Moisturiser For Oily Skin: Origins Starting Over Age-Erasing Oil-Free Moisturiser with Mimosa, £35
To tackle combination skin, try Origins' Starting Over Oil-Free Moisturiser (opens in new tab), which glides onto skin and sinks in quickly, without clogging. Not only will it combat the imbalance in your skin's natural oils, but smoothe out fine lines, too. A little goes a long way, so invest and you'll reap the benefits for months.
Best Moisturiser For Oily Skin: Clinique Anti-Blemish Solutions Clearing Moisturiser, £16.50
If you're aiming to tackle redness, then this is the moisturiser for you. A light creamy consistency, Clinique's Anti-Blemish Solutions Clearing Moisturiser (opens in new tab) glides onto skin and has that medicinal scent that convinces you it's doing the job! Perfect for applying to the T-zone problem areas, you can combine this with Clinique's Clarifying Lotion to really tackle your skincare concerns.
Best Moisturiser For Oily Skin: Garnier Skin Naturals Pure Shine Control Moisturiser, £3.54
If you're saving the pennies, then opt for a budget-friendly moisturiser like Garnier's Skin Skin Naturals Pure Shine Control cream. Mattifying skin, the cream absorbs excess oil and sebum, helping to keep your skin hydrated - without blocking pores.
Best Moisturiser For Oily Skin: Elemental Herbology Moisture Milk, £40
Super-light on the skin to avoid blocking pores, Elemental Herbology's Moisture Milk (opens in new tab) contains key ingredients Acerola Cherry, Apple Serum and Green Tea, known to aid hormonal skin conditions. The aromatic fragrance combination will have you sold - instantly!
Best Moisturiser For Oily Skin: Clarins Ultra-Matte Rebalancing Lotion For Oily Skin, £23.50
Leaving skin matte upon application, Clarins Ultra-Matte Rebalancing Lotion (opens in new tab) smoothes the texture of your skin and continuously purifies the cells by working at the source of oil production making the skin clearer, comforted and with reduced redness. The key ingredients to look out for? White Dead Nettle, Alpine Willow Herb, Zinc and Vitamin B6, which all regulate oil production.
Best Moisturiser For Oily Skin: Biotherm Biopur Pore Reducer Moisturiser, £21.45
Beauty editors swear by skincare saviours Biotherm and their Pore Reducer Moisturiser which is excellent at controlling unwanted shine, thanks to its combination of saponine water, copper and zinc.