The best designer perfumes for spring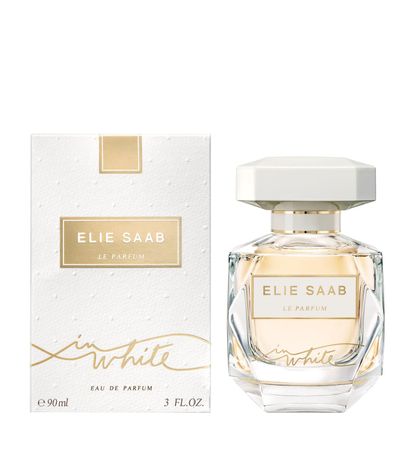 woman&home newsletter
Sign up to our free daily email for the latest royal and entertainment news, interesting opinion, expert advice on styling and beauty trends, and no-nonsense guides to the health and wellness questions you want answered.
Thank you for signing up to . You will receive a verification email shortly.
There was a problem. Please refresh the page and try again.
Discover this season's must have designer perfumes, chosen by W&H Beauty Editor Fiona McKim
As seasons in our weather-obsessed isle go, spring must be the most eagerly anticipated.
There's that first delicious morning when you feel the sun on your face, there are buttery daffodils and marshmallow pink trees, but I'd wager before you see or feel it, you smell it.
Our sense of smell is powerful, matching scent molecules with receptors in our noses then whizzing this information to the bits of our brain that unlock memories and emotions. That's how you know the neighbours have cut their grass without peeking over the fence; those neurons zip straight back to your children as toddlers jumping in piles of the freshly cut stuff.
This ability to evoke is why certain scents feel so right for spring. Read on to discover my pick of the designer perfumes bunch...
Chanel Coco Mademoiselle EDP Intense, £82
Nothing stirs like the scent of springs gone by. This will take you back with the citrus-fresh floral of the original Coco, then adds an extra helping of patchouli, amber and tonka bean. It's a little gutsier than the first time around, but probably so are you. Buy it now for £82 (opens in new tab)
Tom Ford Eau De Soleil Blanc, £82
This is spring for the Cannes set with sparkling citrus, tuberose and pistachio in a sexy frosted bottle that is guaranteed to make your friends seriously jealous (If you're into that kind of thing) Buy it now for £82 (opens in new tab)
Chloé Nomade, £68
With freesia, minerals and moss, a bit like sheltering under a tree at a rainy picnic. Buy it now for £68 (opens in new tab)
By Killian Love The Way You Taste, £185
A deliciously zesty mojito-in-a-bottle that is coming with me on every holiday henceforth Buy it now for £185 (opens in new tab)
Clean Reserve White Amber & Warm Cotton, £129
Niche brands really nail spring vibes, albeit at a price. If you can invest, this is fresh laundry warming on the line. What could be lovelier? Buy it now for £129 (opens in new tab)
Valentino Donna Rosa Verde, £97
There's a whiff of exoticism in this splashy italy-meets-south America blend, thanks to bergamot and smoky Maté tea. Buy it now for £97 (opens in new tab)
Viktor & Rolf Flowerbomb Nectar, £82
Seasonal eaters will love the juicy blackberries in this youthfully fruity blend. Buy it now for £82 (opens in new tab)
Shay & Blue Black Tulip, £55
Starts off a little bit mysterious and spicy, then opens up to an addictive plum and white chocolate blend that gourmand fragrance fans will love. Buy it now for £55
Charlotte Tilbury Scent of a Dream, £49
If you like heady scents with a touch of the exotic like Shalimar and Narciso, the first ever fragrance from beauty guru Charlotte Tilbury, Scent of A Dream (opens in new tab), should be right up your street.
Described as a 'fleurotic', it's pretty darn sexy with tuberose, jasmine, amber and psychoactive base notes specially created to drive a pheromone rush in you and anyone you encounter for the next eight hours. If this sounds a bit full-on, don't worry, pretty peach and spiky pepper keep it clean and modern enough to wear every day. As ever with Ms Tilbury's offerings, this is unique, exciting and raises the bar for the rest of the industry.
Buy it now for £49
(opens in new tab)
Stella McCartney Pop, £74
Another exciting scent from a lady who values quality over quantity, which should appeal if you adore perky tuberose perfumes like Sisley Eau Tropicale and Byredo Flowerhead.
Stella McCartney POP (opens in new tab) is just the thing for far too early/dank and drizzly/ red wine head mornings -a perky tuberose and sandalwood scent that's as lively as the pop art-inspired bottle it's housed in.
Buy it now for £74
(opens in new tab)
Jo Malone Mimosa & Cardamom Cologne, £85
This (opens in new tab) is what an alternative floral should smell like; warm with spicy hints of cardamom and a note of tonka bean that comforts at the base. Fresh on first spritz, it settles down to a powdery aroma that smells beautiful misted over skin, hair and clothes. Buy it now for £85 (opens in new tab)
Elie Saab in White, £61
Flowers are an obvious choice for spring but no less appealing for it. Elie Saab In White, £61, is a lovely example of a classic white floral with jasmine and musk. Pleasingbottle too - all clean and classy-looking, clearly built for a life on the dressing table of a Hamptons summer house. Buy it now for £61 (opens in new tab)
Elie Saab in White, £61
Flowers are an obvious choice for spring but no less appealing for it. Elie Saab In White, £61, is a lovely example of a classic white floral with jasmine and musk. Pleasingbottle too - all clean and classy-looking, clearly built for a life on the dressing table of a Hamptons summer house. Buy it now for £61 (opens in new tab)