This TikTok hair hack promises glamorous volume in under 2 minutes
Give a big thank you to your trusty curling wand for this one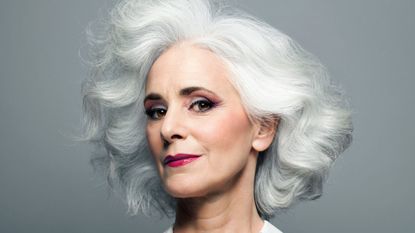 (Image credit: Getty Images)
If your hair is laying lifeless or flat on top of your head, use this new, viral hack that will give you noticeable volume in under 2 minutes.
Let's face it - hair can be a pain in the butt. You may go to bed having it styled for your day ahead, and then when you wake up it looks nothing like you wanted it to. Bad hair days are simply synonymous with plain old bad days at this point, and we're trying to reduce these as much as possible.
One thing that instantly summons a bad hair day is having no volume at your roots. You can dry shampoo, texturize, and tease that hair all you want, but no matter what you do, it just won't get better.
Luckily for us, TikTok typically comes to the rescue when we need beauty or styling advice - and this viral hair hack proves that you can fix pretty much any bad hair day in under just two minutes. Plus, all you need to achieve it is a large barrel curling wand and your favorite hairspray - both of which you likely already have.
There are a lot of ways to achieve having voluminous hair - for instance, learning how to curl hair overnight, using hot rollers, or even a blowout brush that helps style lifeless hair into a shiny and glamorous blowout. Sometimes, though, those techniques take time (and quite frankly, effort) that we don't always have. This hack, however, promises bouncy volume in a pinch, perfect for those who are rushing out the door and in need of a blowout-esque style that lasts all day.
TikTok user @alatorreee, aka Melissa Altorre, let us in on the hair styling hack of the century.
"Here's a little tip to get more volume from your hair when styling it," she says.
She recommends taking the top pieces of your hair in large chunks, and curling them backward with a large barrel curling iron. Once your hair is wrapped around the wand, carefully release the hair from the wand, but keep it in that same round shape. From here, let the hair cool in this position, she says - then, use a little hair spray to lock that style in place, and let the hair fall naturally.
"Then, you have that added volume on top," the Melissa says. "You want to make sure you do that to all the pieces on top."
After those short and super simple steps, you're left with salon quality hair that lasts through your whole day.
---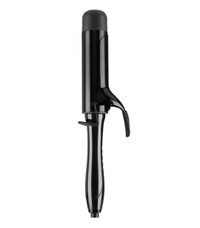 (opens in new tab)
Express Curl XL Ceramic Curling Iron, $99 | Paul Mitchell (opens in new tab)
Perfect for creating a faux blowout or making big waves, this curling iron features an extra-large, quick-heating barrel that builds volume and seals in moisture and shine.
Although you could use any curling device for this hack, we'd recommend using a large barrel (specifically 1.5 inches width or more) iron (as opposed to a wand) to achieve this look. The grippy part of the iron can hold your hair in that round barrel position, and you can easily slide the iron right out of the style to let it cool.
Plus, you have less chance of getting burnt if you use a curling iron - cause let's be honest, the wands tend to get us in trouble in that regard.
Madeline Merinuk is woman&home's US lifestyle news writer. She covers celebrity, entertainment, fashion, and beauty news but is also obsessed with internet trends - you can find her reciting trending TikTok sounds out loud at any given time.
After winning multiple student journalism awards for her investigative work, she graduated from Hofstra University in 2021 with a B.A. in Journalism. After graduating, she worked at today.com, the digital site for the Today Show, where she wrote pop culture news and interviewed big-name personalities like Emily Ratajkowski, Haley Lu Richardson, Emma Corrin, and more.
Her personal interests, in no particular order, are: cheese, Joni Mitchell, reading, hot yoga, traveling, having multiple chapsticks in every handbag at all times, and dancing to ABBA songs as if she were in the Mamma Mia movies.