Nicole Kidman's makeup artist reveals the one tip that gets her skin glowing and taut
In Nicole Kidman's makeup artist, we trust!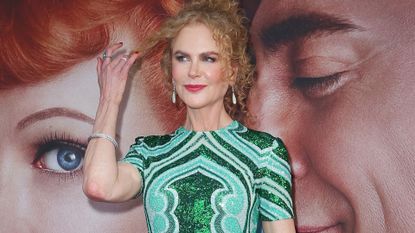 (Image credit: Getty Images)
Celebrity makeup artist Molly R. Stern revealed all of her best tips for getting the skin of celebs like Nicole Kidman, Anne Hathaway, Maya Rudolph, and Reese Witherspoon runway ready.
Since starting her career as a celebrity makeup artist 25 years ago, Molly R. Stern has picked up some tricks along the way about how to best achieve red-carpet skin in a short amount of time - and her client list is proof that her tricks work.
Between doing makeup for A-Listers like the ever-chic Nicole Kidman, Reese Witherspoon, Julia Roberts, and Maya Rudolph (to name just a few), she believes that all of her clients generally have the same skin goals in mind when achieving a makeup look.
"I think the general consensus is that people want to feel hydrated, they want to feel healthy, they want to have a glow to their skin," she told Insider. There's a general process she follows when doing the makeup of celebrities, and it doesn't tend to vary much from client to client, she said, unless a client has a very specific skincare concern such as acne or scarring when they come to sit in her chair. Otherwise, Molly sticks to her tried-and-true skincare routine practices.
So, what's the ultimate secret to getting that glowing, "glass skin" look that we all crave? Molly said, that besides the basic practice of applying hydrating skincare products on a daily basis, she swears by massaging the face with thermal tools on her celebrity clients.
After all the hydrating products are applied, Molly then goes in with the facial massage. "I use two tools every, every time, with everybody," she said. She consistently uses the Pause Fascia Stimulating Tool, $115 and then the Jillian Dempsey Gold Bar, $195 (A vibrating tool Stern described as the "pièce de résistance.")
Although these products look a little pricey at first, it's a small price to dish out when you think about the overall payoff, as Molly says you can notice a difference in your skin with even one mere session of usage.
"The more I stimulate the skin at the top of my session, the less makeup I have to use to get the effect that I want," she said.
This probably isn't the first time you're hearing about facial stimulation or facial massages though, as these practices have been quite trendy over the past few years partly thanks to TikTok. Other ways to give your face similar stimulation are through practices like gua sha and Lymphatic drainage facial massages.
"I get into people's faces and I literally massage their faces and I massage their necks and I press on their shoulders and I twist their ears," Molly said. "I remind them you're alive... you're actually a human being that deserves to have connection."
But what does the practice of giving yourself a facial massage do exactly - other than the fact that it just simply feels good?
Molly notes that stimulating the muscles in your face helps to increase blood flow, giving a naturally flushed look akin to a post-sex glow. "My favorite way to send somebody onto the carpet is like, glowing and juicy, and, maybe like they've just had a really hot, romantic make-out session," she said. "You know, that flush of life — that's how I would send everybody out."
---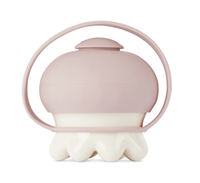 Lanshin Pink Acera Edition Facial Massager, $60 | SSENSE
Crushed tourmaline crystal-glazed porcelain massage device in pink. Detachable carry handle and concealed opening at top.
This facial stimulating tool is not an *exact* copy of Molly's suggestion, but should still help achieve the same Nicole Kidman flush from home, for a lot less money!
Madeline Merinuk is woman&home's US lifestyle news writer. She covers celebrity, entertainment, fashion, and beauty news but is also obsessed with internet trends - you can find her reciting trending TikTok sounds out loud at any given time.
After winning multiple student journalism awards for her investigative work, she graduated from Hofstra University in 2021 with a B.A. in Journalism. After graduating, she worked at today.com, the digital site for the Today Show, where she wrote pop culture news and interviewed big-name personalities like Emily Ratajkowski, Haley Lu Richardson, Emma Corrin, and more.
Her personal interests, in no particular order, are: cheese, Joni Mitchell, reading, hot yoga, traveling, having multiple chapsticks in every handbag at all times, and dancing to ABBA songs as if she were in the Mamma Mia movies.