Reese Witherspoon just became Hollywood's richest actress—here's everything you need to know about the fun-loving star
Reese Witherspoon might be known most for her acting but this Legally Blonde star has one hell of a success story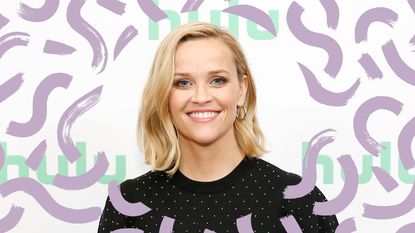 (Image credit: Getty Images/Future)
We shine a spotlight on powerful and inspiring women like Reese Witherspoon to tell you more about their daily lives and most relatable moments. Our in-depth profiles cover everything from how these women juggle work and play, to their most important relationships, and the pearls of wisdom they have to offer other women—with no detail spared.
---
Reese Witherspoon has long since established herself as a Hollywood legend. As well as countless acting credits, the hardworking mom-of-three has also managed to establish herself as a successful producer, entrepreneur, and is now the world's richest actress.
Reese Witherspoon's profile has been on the rise since a very young age. The Morning Show star and Hollywood A-lister has had a hard work ethic from a young age, when she worked as a model and in commercials before dipping her toe into the acting world—which turned into her diving right in!
Reese is best known for her roles in movies like Election, Sweet Home Alabama, Walk The Line, Wild and who could forget her role as everyone's favorite sorority girl Elle Woods in Legally Blonde? You might need to sit down because, believe it or not, the film is two decades old!
Reese recently shared some behind-the-scenes photos to celebrate Legally Blonde's 20th anniversary, and better still Legally Blonde 3 release date has at last been revealed. So dust off your finest pink looks because it will be hitting our screens in May 2022.
But what else do we need to know about the woman behind the scenes?
Where was Reese Witherspoon born?
Despite one of her most beloved films being Sweet Home Alabama, Reese was actually born in New Orleans, Louisiana. According to Britannica (opens in new tab), the 45-year-old then spent five years of her life in West Germany, where her father was serving as a military surgeon before the family moved to Nashville, Tennessee.
---
As a child, she worked as a model and appeared in TV commercials, before her big break into the movie business. She starred in The Man In The Moon in 1991, playing tomboy Dani Trant.
Although it might appear it's all been plain sailing for the star, she's previously opened up about trauma from her early years in the showbiz industry. During the early days of the #metoo movement, in 2017, Reese spoke at an Elle (opens in new tab) Women in Hollywood event to share her story of being assaulted and harassed by a director aged only 16.
She spoke of her trauma, her anger at being told to keep quiet. "I wish that I could tell you that was an isolated incident in my career," she said. "But sadly it wasn't. I've had multiple experiences of harassment and sexual assault and I don't speak about them very often." The actor bravely went on to explain that for her and other women in the industry, the movement was a chance to stand together and know you're not alone in your experience.
What movies has Reese Witherspoon been in?
Reese has had an absolutely stellar career and is one of the highest-earning actors in Hollywood. She's added her talent to blockbuster movies and indie flicks too.
Cult classics including Election, which won her a best actress award at the Golden Globes, and the saucy flick Cruel Intentions, which co-starred her former husband Ryan Phillippe, cemented her status as a ubiquitous actor from early on. These roles also represented a fairly common thread in her work ever since—as she's become an expert in playing strong, complex, flawed, and brilliant female characters.
Her best-known role is as the indomitable Elle Woods in the mega-hit Legally Blonde. The story, of a young woman whose intelligence is taken for granted because of her appearance and interests, is one of the most beloved girl power tales of all time.
Reese has received far too many awards to mention but before you ask, she's won an Oscar! Back in 2006 she won best actress for her role as June Carter in Walk The Line—the biopic of music legend Johnny Cash. She was also nominated for an Oscar for her role in Wild, a film made by her production company, which she also produced.
During her career, she's won accolades at the SAG Awards, BAFTA, Golden Globes, Critics Choice Awards, and the Prime Time Emmys.
Is Reese Witherspoon married?
Reese has been married twice. Her first marriage was to fellow actor Ryan Phillippe with whom she famously starred in the racy film Cruel Intentions. The pair met on the day of Reese's 21st birthday in March 1997.
Ryan told Pennsylvania newspaper, The Morning Call, his side of the story back in 1999. E! News reports that he said, "I crashed her party, I went with a friend because I knew there would be free food and drinks." He added, "I was just sitting back in the corner pounding away the drinks when somebody walked over and introduced Reese to me."
Fuelled by her attraction, and maybe a little Dutch courage, it was his future wife who made the first move.
"I don't know what came over me—maybe the seven Midori sours—but I told [Ryan], 'I think you're my birthday present," she revealed to Jane Magazine (opens in new tab), back in 1998. Whatever the method, the results certainly had the desired effect. "He thought it was so flattering, and now that I think about it...how embarrassing!"
The Legally Blonde star needn't have spent any time blushing because it was all up from there. The happy pair became engaged the following year and were married in June 1999, in a super romantic ceremony in Charleston, South Carolina. Only three months later their first daughter Ava Phillippe was born and four years later their son Deacon joined the family.
The former couple separated in 2006, much to the shock of their loyal fanbase, and their divorce was finalized in 2007.
In 2009 Reese, who was dating Jake Gyllenhaal at the time, spoke to Elle (opens in new tab) about her divorce. She said it was, "very humiliating and very isolating." However, the wise actor added, "But, by the way, if it's not painful, maybe it wasn't the right decision to marry to begin with. Those are the appropriate emotions"
The star described how badly her professional life was affected in that difficult time, during an appearance on CBS 60 Minutes (opens in new tab) in 2014. "I spent a few years just trying to feel better," she said. "You can't really be creative when you feel like your brain is scrambled eggs."
The exact reason for the dissolution of their marriage isn't known, but in the years since they've both mentioned a shared issue—how young they were. "I think more of the problem was age. When we got together we were so young," Ryan explained to Larry King , per InStyle (opens in new tab), during a 2015 TV appearance. "I think it can create issues with two people in this industry because there's so much noise that goes along with it."
This was backed up by his ex-wife who, in 2017, told UK TV host Lorraine (opens in new tab), "I got married when I was 23 and I had two kids by the time I was 27. So I don't know, you know, sometimes it's good to know yourself." But she added, "I would never change anything."
Despite the split, they have remained friends and happily co-parent their children, who both look remarkably like their movie star parents.
On parental responsibilities post-divorce, Ryan told Entertainment Tonight, "You have to get to that point as a divorced parent, as any parent, where you're not putting yourself first."
Reese spoke about their family as well, telling ABC News (opens in new tab) in 2011, "I always tell my kids, 'You're so lucky cause it's not just your mom and dad who love you. You have grandparents that love you, a stepdad that loves you and it's always such a great opportunity to have as many people in your life nurturing you and carrying you and guiding you in this life.'"
Reese met her second husband Jim Toth in 2010. Jim is a talent agent as well as being the co-head of motion picture talent at the agency which represents Reese, Creative Artists Agency.
The story of how they met is a lot less flirtatious than her previous marriage and more relating to her being impressed by his kindness and chivalry. It was, however, also at a party. Reese told Elle (opens in new tab) that she was minding her own business at a party and a really drunk guy was coming onto her way too strong. She revealed that it happened, "out of the blue." She said, "Jim came over and said, 'Please excuse my friend. He's just broken up with someone.' Jim was a really good friend, pulling him out of that situation. That's just kind of who he is, a really good person."
She revealed that Jim also said, "I'm gonna show you every day what a good partner is, what a good person is. I'm going to take care of you. I'm gonna do this so much that you're gonna get used to it." Unsurprisingly, after those smooth words, they were married a year later. Earlier this year they celebrated their 10 year wedding anniversary and are still as happy as can be.
How many kids does Reese Witherspoon have?
Reese is the proud mom of three. Her older children Ava, 21, and Deacon, 17, are from her first marriage to Ryan. Ava is currently a student at UC Berkley and Deacon is busying himself with a burgeoning music career.
Tennessee, Reese and Jim's son, was born in 2012.
When discussing the rewarding nature of motherhood with Tracey Ellis Ross for Interview Magazine, the actor said, "I'm a mom first."
She revealed, "It's so rewarding to be able to have kids that you can process life with a little bit, and they help me understand the complexities of what it means to be a human now." Adding, "I'm really, really grateful that these little humans are in my life."
Reese and her family are also animal lovers and have a whole bunch of dogs, including their more recent additions Minnie Pearl the French bulldog and Major the black labrador.
What is Reese Witherspoon's fashion label called?
Reese Witherspoon launched her fashion label Draper James (opens in new tab) in 2015. The label is inspired by her Southern upbringing and aims to emphasize her, "southern roots and personal style." The brand's name is a touching nod to her grandparents, Dorothea Draper and William James Witherspoon, who taught her everything about, "gracious Southern living." She says, "From them I learned to dress and act like a lady, to take pride in my home, to reach out to help a neighbor, and to always invite everyone in for a visit."
The brand is size inclusive and has its headquarters in Nashville, where Reese lives with her family.
What is Reese Witherspoon's Book Club?
It ain't just Oprah who has an internationally renowned book club, oh no. Reese started her very own book club back in 2017 as a part of her media company Hello Sunshine.
According to their mission statement, the company aims to, "change the narrative for women." They say that they put women, "at the center of every story we create, celebrate and discover."
Each month the star picks one book that celebrates female protagonists, both real and fictional. She shares her choice with the club on the first Tuesday of every month.
Those chosen are shared on the official book club website (opens in new tab) and there's a mail-order service and even an app you can use to get all of the info, purchase the books and keep in touch with fellow members!
The knock-on effect of being featured in this book club is a bit of a game-changer for authors—with none of those featured on the book club lists selling fewer than 10,000 units. Vox (opens in new tab)reports that according to Bookscan executive director Kristen McLean getting chosen, "is the equivalent of winning the lottery for these authors."
Reese also became an author herself, with her book Whiskey In A Teacup, which is a guide to all things Southern hospitality.
How much did Reese Witherspoon's media company sell for?
Reese announced on 2 August 2021 that she had sold a majority stake of Hello Sunshine to Blackstone for a remarkable $900m. It all began in 2012, when the star first founded her production company, Pacific Standard. Films produced by the company include Gone Girl, Hot Pursuit, and Wild.
Pacific Standard has subsequently become an offshoot of her company Hello Sunshine. The company, founded by the star, created TV shows like Big Little Lies, Little Fires Everywhere, The Morning Show. The actor will continue to oversee its daily operations.
The sale, although a win for the actor and businesswoman, received some criticism because the majority owners are now two men—which may seem odd for a female-focused company.
🧐 Woman-founded, woman-run media company focused on stories told by women sold to .... male-run firm backed by Blackstone, which is ... run by men. https://t.co/41evIoXuQmAugust 2, 2021
See more
In a statement after the announcement, she said, "I started this company to change the way all women are seen in media. Over the past few years, we have watched our mission thrive through books, TV, film, and social platforms." She added, explaining the move further, "we're taking a huge step forward by partnering with Blackstone, which will enable us to tell even more entertaining, impactful, and illuminating stories about women's lives globally."
In order to celebrate the big news, the proud mama let loose with a few well-deserved margaritas alongside her adult daughter Ava. A post, shared from the celebrity daughter's Instagram, delighted fans.
What is Reese Witherspoon's net worth?
Following the Blackstone deal, Forbes (opens in new tab) reports that her estimated net worth is a remarkable $400m, which makes her the world's richest actress.
Why was Reese Witherspoon arrested?
Although she's largely stayed away from any controversy, back in 2013, Reese hit the headlines for all the wrong reasons after she was arrested for disorderly conduct in Atlanta. The incident happened as she defended her husband who was being arrested for a DUI. Things went from bad to worse when video footage of the arrest was leaked online.
In a statement shared with US Weekly (opens in new tab) after the arrest, she said, "I clearly had one drink too many and I am deeply embarrassed about the things I said." She added, "The words I used that night definitely do not reflect who I am. I have nothing but respect for the police and I'm very sorry for my behavior."
In 2020 while appearing on Jameela Jamil's I Weigh (opens in new tab) podcast she addressed the incident again. After receiving praise from the host for taking responsibility for her actions, Reese said, "But I did something really stupid... It was so embarrassing and dumb." She added, "But you know what? Turns out, I breathe air. I bleed the same way. I make dumb decisions. I make great decisions. I'm just a human being."
Aoife is Junior News Editor at woman&home.
She's an Irish journalist and writer with a background in creative writing, comedy, and TV production.
Formerly Aoife was a contributing writer at Bustle and her words can be found in the Metro, Huffpost, Delicious, Imperica, EVOKE and her poetry features in the Queer Life, Queer Love anthology.
Outside of work you might bump into her at a garden center, charity shop, yoga studio, lifting heavy weights, or (most likely) supping/eating some sort of delicious drink/meal.