Marks & Spencer is now stocking cult beauty brand Pestle & Mortar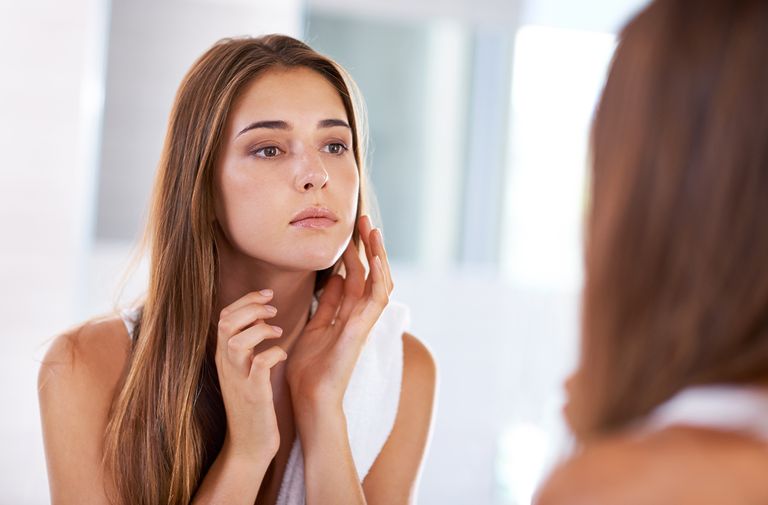 (Image credit: Getty)
You're going to want to get your hands on Marks & Spencer's latest offering.
Marks & Spencer's beauty hall has become a haven for us all.
Giving us easy access to the beauty market's most sought after potions, from bestselling hyaluronic acid products to easy-to-use retinol and even an iconic rosehip oil (said to be a favourite of the Duchess of Cambridge).
And now it's introducing a cult skincare line that we can't wait to get our hands on.
The high-street store is now selling Irish skincare brand Pestle & Mortar.
The stripped-back brand has become a favourite with beauty experts for its simple regime and effective products.
With a carefully selected range of skincare essentials that use both natural ingredients and active concentrations, the products boast a range of formulas that promise to leave your skin hydrated, radiant and smooth.
More: Skincare routine | You only need to use these three products daily
Plus the monochrome packaging looks super chic next to dressing table staples like Jo Malone, Bobbi Brown and Elizabeth Arden.
The new addition to M&S's hallowed (beauty) halls was previously only available to buy from online retailers, but now you can step into stores across the country and see it for yourself in all its shining glory.
Our favourite products to give a try?
The Exfoliate Toner uses glycolic acid, AKA the holy grail of exfoliation, to remove dead skin cells and promote skin cell renewal, to get rid of any dull skin or hyperpigmentation marks and leave your skin with a natural glow.
It also helps to tighten pores so great for anyone who suffers from oiliness.
And who doesn't love a trusty hyaluronic acid? Pestle & Mortar's skin-quenching version has been making serious waves on the skincare scene, selling out five times with a mega waiting list behind it.
It's plumping formula if affordable at only £21 and is lightweight and fragrance free to give your skin a delicate layer of hydration, without causing any irritation.
Unfortunately the cool kid in town is still sold out so is not currently available on the M&S website, though you will find the rest of the line on both the site and in stores across the country.
And if you're lucky there may even be a cheeky hyaluronic milling about at your local store, but we wouldn't get your hopes up…