This £20 product loved by Anne Hathaway will give you fuller lashes in an instant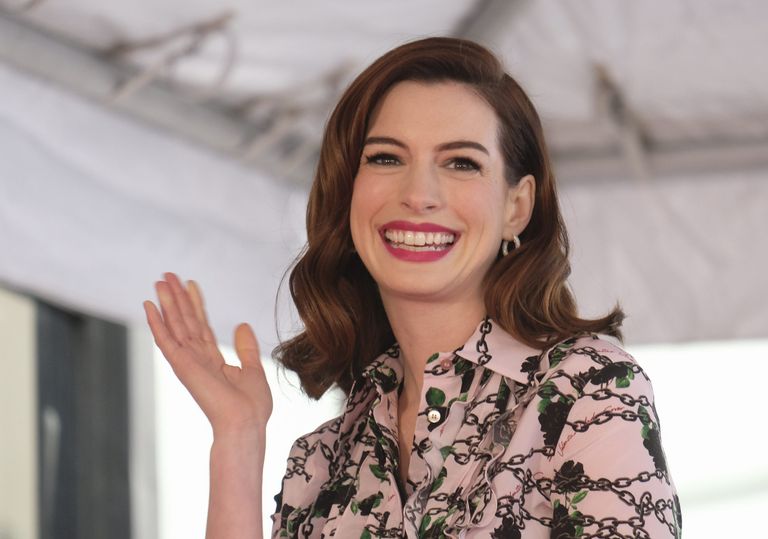 By Amy Hunt
Here at Woman & Home, we love finding out about the beauty products all our favourite celebrities really wear behind-the-scenes - and all the better when they're affordable!
So when he heard that Anne Hathaway - star of The Devil Wears Prada and The Princess Diaries - has fallen for this very inexpensive multi-talented lash product, you can bet we were all ears.
It Cosmetics, the cult UK make-up brand which recently landed in the UK, have revealed that Anne's make-up artist Sarah Brock loves using their Tightline 3-in-1 Black Primer - Eyeliner - Mascara. Yes, that's three handy products in one tube!
MORE:These bad habits are ruining your lashes
In fact, it's reported that she loved it so much that she even used it on Anne on the set of her new film, The Hustle.
And it's easy to see why the make-up artist and actress have come to rely on the product.
The mascara has an ultra-skinny wand, meaning you can easily get to every inch of your lashes to coat them from root to tip. The product also works as an eyeliner by laying down the black pigment in between your lashes, to give you that polished eyeliner definition in a flash. For those of us who barely have a spare minute to get ready in the morning, that sounds like a dream...
MORE:This simple trick will give you perfect eyebrows like Meghan Markle
The eyeliner effect will also give you an instantly fuller-looking lash line, and lets face it, who doesn't want that?
Best of all, the It cosmetics mascara is just £20 too, which we reckon is pretty brilliant price for three products in one.
But it's not only superstar celebrities like Anne who love the product. It's also won some pretty rave reviews online, with customers revealing how easy it can make getting ready.
One said, 'I love this product. It makes busy mornings so much easier and looks great every time.'
While another wrote, 'I love this mascara! Its tightlining effect allows to me to go out without eyeliner on days when I want a more natural look, and also creates great definition when used as part of a more dramatic eye.'
We're sold!