Whether you want to fly and flop in the sun, or embark on wild safari adventures - here's where to holiday in March...
1. Galapagos
Best March holiday for: Unforgettable wildlife encounters
The Galapagos archipelago is top-notch for wildlife watching all year round, but March - and springtime as a whole - sees the isles spring to life with wildflowers and breeding sea lions, tortoises and birds.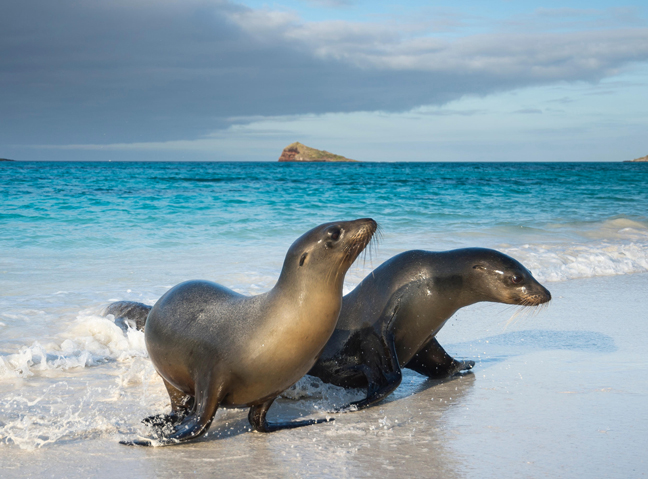 Sea lions in the Galapagos Islands (Alamy)
Spy blue-footed boobie birds (yes, that is their real name!) doing elaborate courtship dances, and see green sea turtles come ashore to lay their eggs in the dead of night. Days are long and sunny - perfect for exploring these wild and wonderful isles.
2. Madeira
Best March holiday for: Europe's most gorgeous gardens

Thanks to its balmy subtropical climate, Madeira is home to many of the world's most beautiful gardens - and March is a fantastic time to visit them. That's why we've signed up Joe Swift - the UK's top garden designer, writer and TV presenter - to lead our new Gardens of Madeira holiday, exclusively for Woman & Home.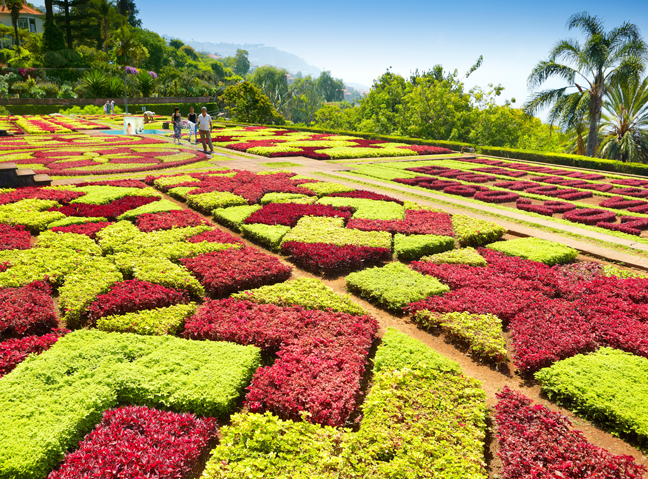 Madeira Botanical Garden, Funchal (Alamy)

You'll get private tours with Joe around the island's most famous gardens, walk with him along the levadas - Madeira's famous network of canals - and join him for dinner and an exclusive Q&A. You'll also enjoy afternoon tea at the famous Belmond Reid's Palace, and stay in a five-star hotel. See the details
3. Sri Lanka
Best March holiday for: A tropical getaway
March is a brilliant month to visit Sri Lanka: it's hot and sunny, but with the occasional afternoon rain shower to stop things from getting uncomfortable.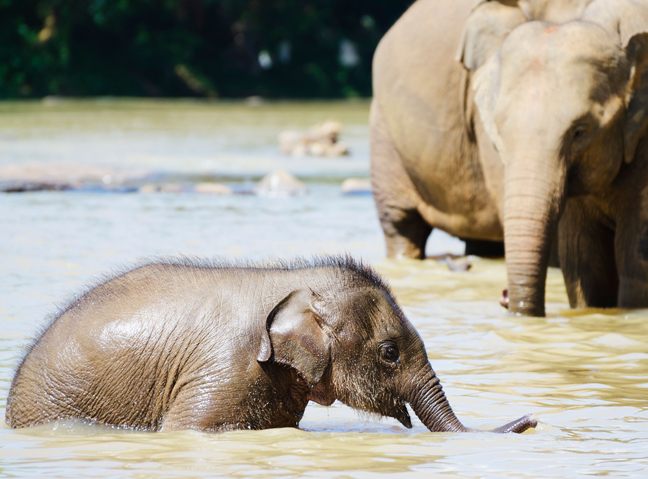 Elephants in Sri Lanka (Alamy)
For beachy adventures, we'd recommend a week or two on the south coast - home of palm-fringed beaches and grand sea-view hotels in characterful colonial mansions. But there's plenty to explore beyond the beach: don't miss the island's beautiful temples, hilltop tea plantations and national parks where elephants roam free.
4. Jamaica
Best March holiday for: Fly-and-flop holidays
In March, the average temperature in Jamaica is a fabulous 29 degrees - with 12 hours of sunshine every day. Sign us up!

Snorkelling in Jamaica (Alamy)

If you're tempted by sun-kissed beaches and cocktails by the pool, set your sights on this fun-loving Caribbean island. Montego Bay and Ocho Rios boast great beaches, colourful shops and nightlife, and hotels to suit every budget.
5. Dublin
Best March holiday for: A fun weekend away
17 March is St Patrick's Day - and it's party time in Dublin! In 2018, the national holiday falls on a Saturday, so the whole weekend will be full of street parades and parties.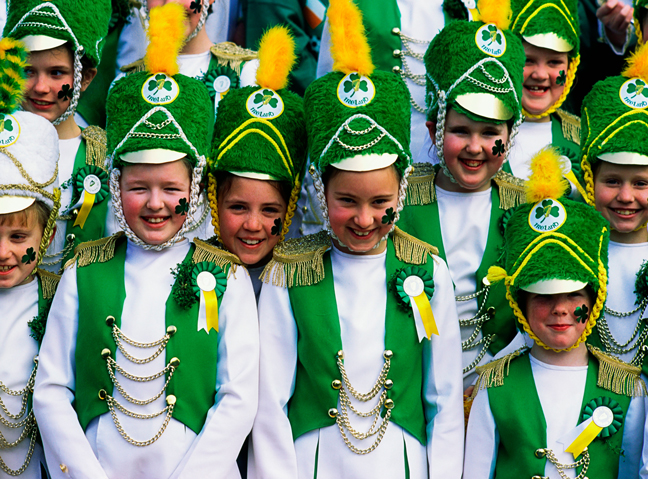 St Patrick's Day in Dublin (Alamy)
While the Guinness will certainly be flowing, St Patrick's Day is a family-friendly occasion - with food fairs, craft stalls, and local music and dance performances galore. If you want to experience Ireland at its fun-loving and vibrant best, you've come to the right place!
6. Tenerife
Best March holiday for: Short-haul sunshine
You don't have to venture to the ends of the earth to find sunshine in March - in fact, some parts of Europe are positively balmy at this time of year. Tenerife - a mere 4.5 hours from the UK - has eight hours of sunshine per day and highs of 21 degrees.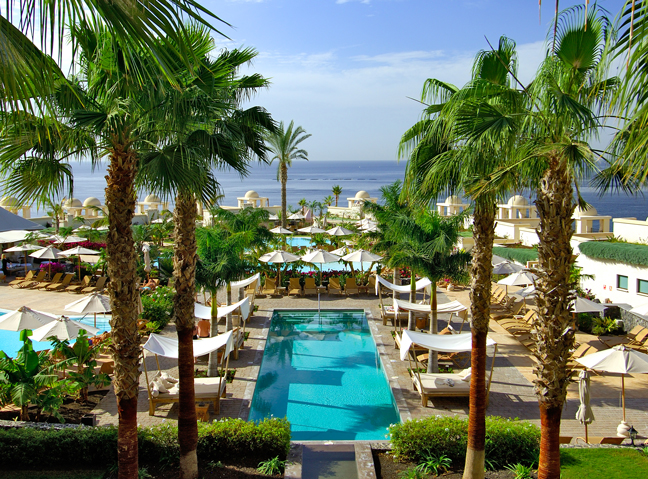 Vincci Seleccion La Plantacion del Sur

Make the most of those glorious climes on our exclusive Tenerife spa offer: a six-day pampering extravaganza on the Costa Adeje. You'll stay at the lovely Vincci Seleccion La Plantacion del Sur - which overlooks the sea - with included massage, facial and access to the saunas, steamrooms and whirlpools. Available until April 2018 - see the details
7. Andaman Islands
Best March holiday for: Making EVERYONE green with envy
Where on earth are the Andaman Islands? Don't worry if you're not au fait with these idyllic isles between India and Thailand - that's all part of their charm. They're a bit of a fiddle to get to (you'll have to fly via India), so set aside at least two weeks to make the most of your fabulous far-flung surrounds.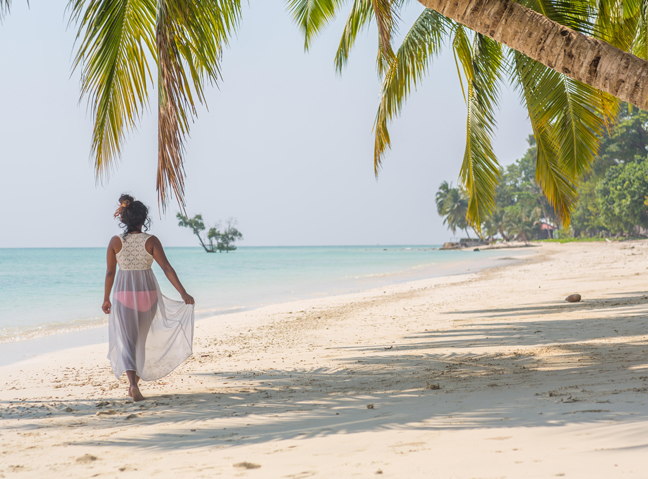 Another idyllic beach in the Andamans (Alamy)
If you visit now, you'll have the world-class diving, luxurious resorts and sugar-white beaches to yourself. But you'd better be quick - the Andamans won't remain secret for long...
8. Athens, Greece
Best March holiday for: A sunny weekend away
If you've always fancied exploring the ancient ruins of Athens but don't fancy battling the summer crowds (and sun), March is the perfect time to explore Greece's characterful capital - and if you avoid the Easter holidays, you should find a bargain hotel too.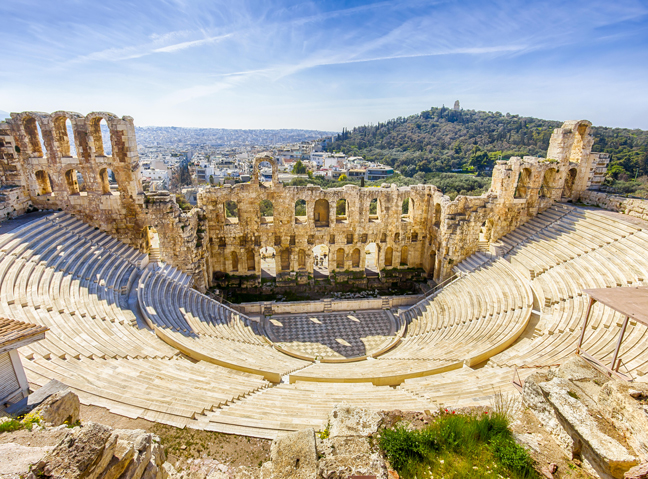 Odeon of Herodes Atticus, Athens (Alamy)

The average temperature of 15 degrees is perfect for exploring the Acropolis, going gallery-hopping, and lingering in outdoor cafes with a coffee and slab of baklava - the delicious honey-drenched peanut pastry dessert.