Whether you're craving a far-flung adventure or some fail-safe winter sun, here's where to holiday in February 2018...
1. Zanzibar, Tanzania
Best for...
Romantic getaways
There's much more to Zanzibar than its silky sands and lavish seaside resorts - but they're not a bad place to start if you're looking for sun-drenched February holidays.
Once you've had your fill of hammock lazing and cocktail drinking, there are heady spice gardens to explore, coral reefs to snorkel, and the beguiling (and bewildering) city of Stone Town to discover - with its maze of crumbling backstreets and grand colonial houses.
More like this: The 8 trips every woman should take in her 60s
2. Rajasthan, India
Best for... Culture shock

Where to go in February for a taste of adventure? You'll be spoiled for choice in Rajasthan - with its world-famous temples, enchanting cities and bustling markets. With cool temperatures (bring layers) and long sunny days, this is the best time to explore without dissolving into a sweaty, stressed-out mess.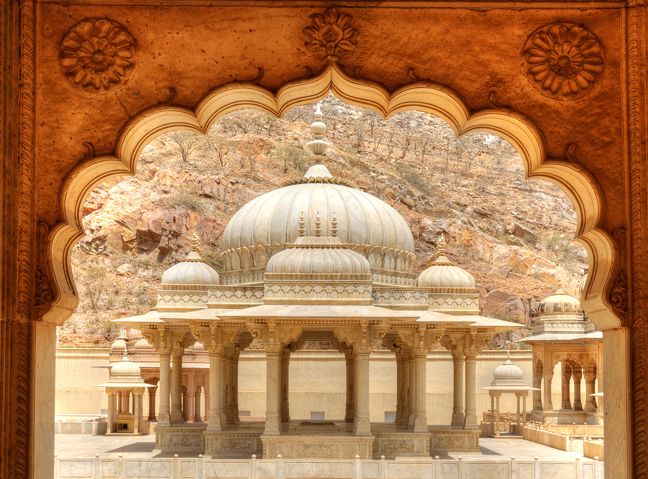 Gator ki Chatri mausoleum near Jaipur (Alamy)

That's why we designed our Best Exotic Marigold Tour of India to depart between November and March. On the 10-day trip you'll meet the author of the book that inspired the famous film and TV series, visit the Taj Mahal, Jaipur and Udaipur Palace, and stay at the real Best Exotic Marigold Hotel itself. See the details

More like this: 6 fab autumn mini-break offers - up to 30% off Crete, Mallorca & more
3. Cape Verde
Best for... Winter sun

In travel terms, Cape Verde is the new kid on the block - a relatively little-visited cluster of islands off the west coast of Africa - just 6 hours from the UK but basking in February sunshine - with daytime highs around 25C.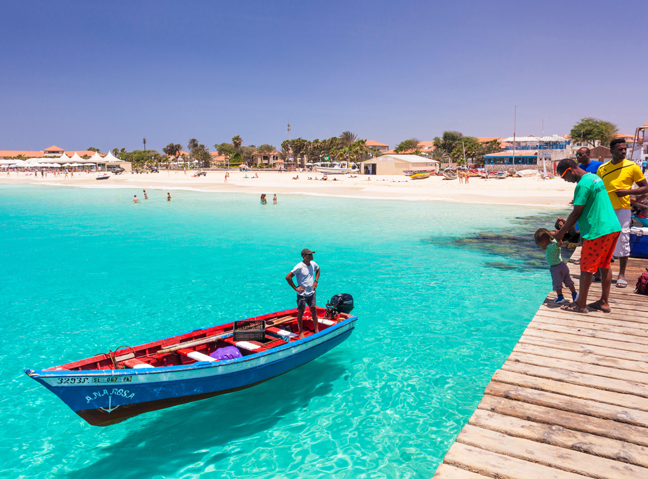 Sunshine and turquoise seas are just a few hours away... (Alamy)
The likes of Thomas Cook and Thomson offer some great-value bucket-and-spade holidays in Cape Verde, in family-friendly resorts mostly on Boa Vista and Sal - the two most popular islands. Venture a little further afield on the islands and you'll find a fascinating fusion of Portuguese and West African cultures too.
More like this: 7 of the best Winter Sun holidays for January 2018
4. Icehotel, Swedish Lapland
The amazing Icehotel, the world's first and largest igloo hotel, is created from scratch every winter using a unique mix of ice and snow. No two rooms are ever the same, so you'll fall asleep in your very own ice suite, hand-crafted into glittering perfection: a truly unforgettable night in.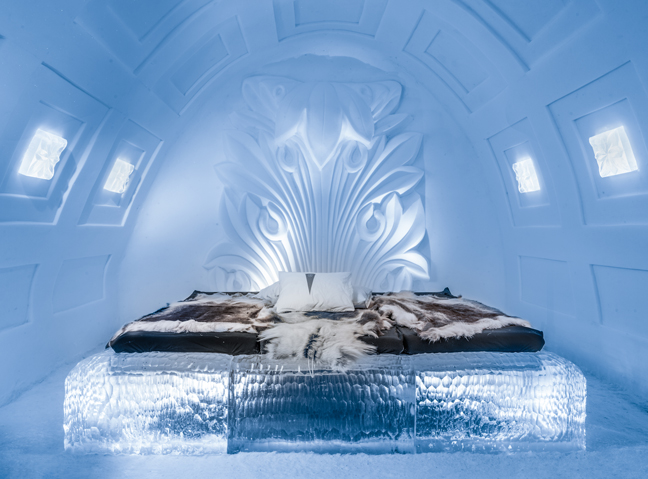 We've teamed up with Nordic travel specialist Discover the World to create an exclusive trip to stay at the famous Icehotel. During your trip, you'll be joined by the scientist, author and presenter Dr Melanie Windridge, one of the world's leading experts on the Northern Lights. She'll give an exclusive talk and Q&A, and you'll also meet some of the creative team who designed and built the Icehotel itself. See the details
More like this: What it's really like to stay in the incredible Icehotel
5. Granada, Spain
Best for... A mini-break with a difference

With the summer crowds long-gone and temperatures in the teens, it's a joy to linger in Granada's Alhambra Palace. You could easily spend the day here, losing yourself in the intricate mosaics and carvings that cover its halls, and admiring the blooms and waterfalls in its courtyards.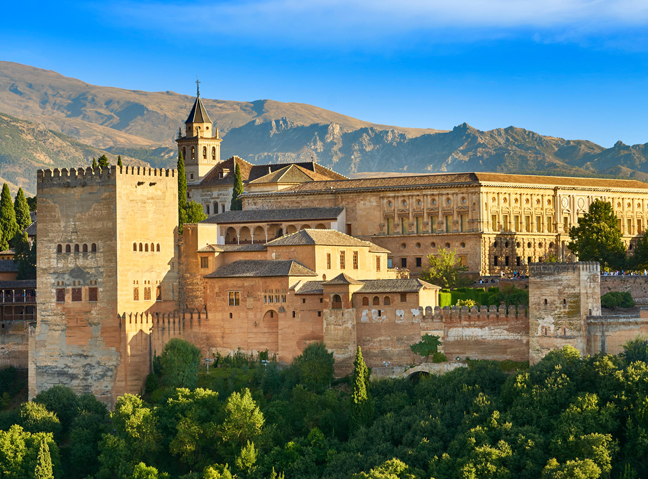 The Alhambra Palace (Alamy)

But don't get too comfortable, because the snowy peaks of the Sierra Nevada lie a tantalising 40-minute drive away. Ok, so you won't find Europe's finest powder on these slopes, but the snow is reliable - and skiing in southern Spain certainly makes for a novel day trip.

More like this: 8 European islands you really should visit
6. New Orleans, USA
Best for... Mardi Gras mayhem

In February, New Orleans hosts one of the world's biggest street parties: Mardi Gras. For one weekend, the whole city stops what it's doing to dance, drink and sing - with outlandish parades by local groups known as 'krewes'.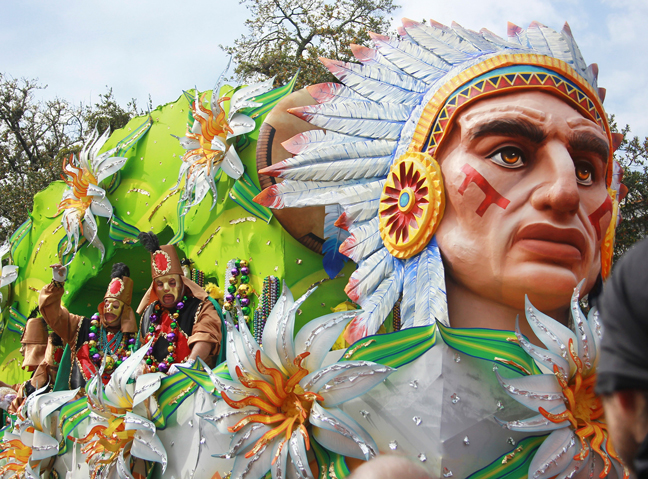 A float in the Mardi Gras parade (Alamy)
But while things get pretty wild at night, Mardi Gras is actually a big event for families too - with daytime street markets, parading musicians and outdoor entertainment. It might be a wallflower's nightmare, but if you fancy a US break with a difference, New Orleans certainly delivers! In 2018, Mardi Gras falls from Friday 17 to Sunday 19 February.

More like this: 8 of the best places to visit this December
7. Sri Lanka
Best for... Going off the beaten track

While Sri Lanka's beaches are certainly divine, a wealth of treasures await intrepid holidaymakers - such as stunning temples in the island's centre, tea plantations and colonial splendour in the hills, and incredible whale watching off the wild south coast.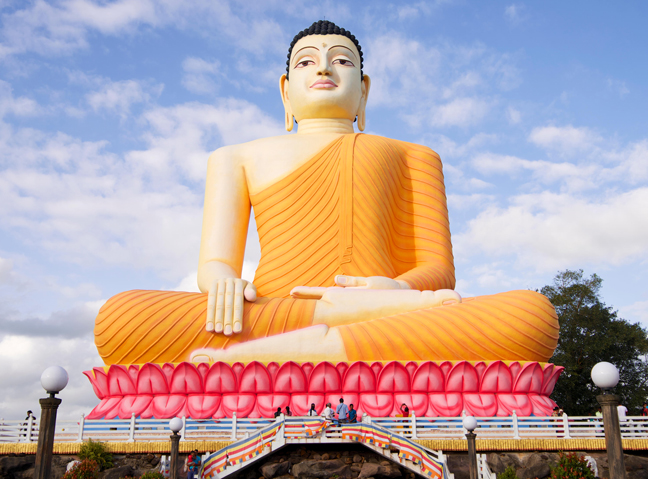 Buddha statue in Kandy (Alamy)
Thanks to its new airports and ever-growing network of modern roads, it's never been easier to get around Sri Lanka - but its rural rail network is the most enchanting way to travel. Wherever you venture you'll enjoy spectacular countryside views, meet friendly local people and sample some of the tastiest street food you'll ever encounter.
8. Antarctica
Best for... The ultimate wildlife encounter

While Antarctica cruises certainly aren't cheap (expect to pay at least £4,000 for a 10-night trip), there's a reason why this icy wilderness is a bucket list favourite. Welcome to Planet Earth's last wilderness - where humpback whales frolic, elephant seals wallow, and penguins leap from icebergs.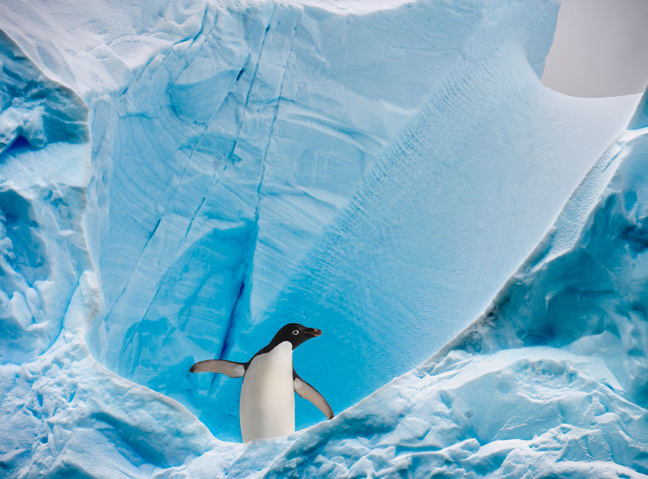 Adelie penguin in Antarctica (Alamy)

Though pricey, smaller cruise ships (with 80-200 passengers) offer unrivalled access to Antarctica, as vessels with 500 or more passengers are not allowed to dock. From a small ship, you can really explore your otherworldly surroundings - on kayaking and walking trips, and whale watching from tiny Zodiac boats.
More like this: 9 of the world's most relaxing river cruises
9. Thailand's west coast
Best for... Island hopping

Where to go in February for the ultimate winter antidote? Wash away your blues in the tropical waters of Thailand's west coast, where wild and wonderful islands await - each one with more beautiful beaches than the last.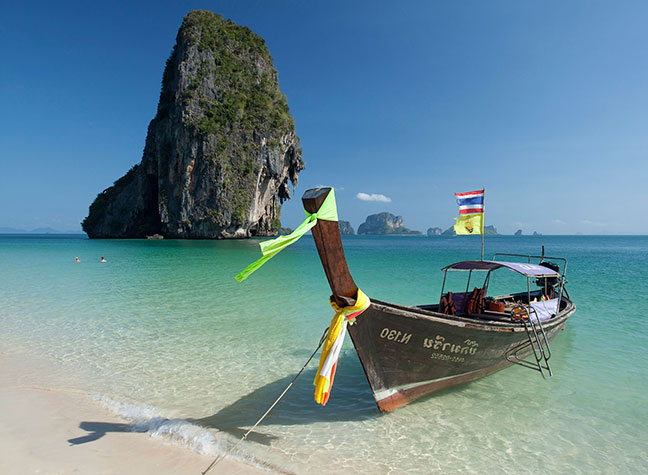 Hit the beach on Krabi island (Alamy)

Base yourself on Phuket or Krabi, and hop aboard one of the many little boats that ply these turquoise waters. Temperatures are in the high twenties during February holidays, but with a breeze that keeps things comfortable: perfect for lazy days of sunbathing and snorkelling.