Beetroot Recipes
These beetroot recipes are both super healthy and packed full of flavour, as well as using beetroot in ways you wouldn't have thought of before. By trying one of our beetroot recipes you'll see how the health benefits give you a boost inside and out.
There are plenty of ways to serve the beautiful, vibrant, humble beetroot - you can enjoy it steamed, roasted, boiled into a soup, raw or pickled and each preparation method gives it a different, distinct taste which means that even if you're hesitant about beetroot, you'll certainly find a recipe you enjoy.
If you've got beetroot in your weekly veg box and need inspiration to get you started, why not try our roasted sweet potato, beetroot and pepper salad – it's the perfect dish to accompany your weekend roast. Once it's roasted the beetroot loses some of its earthiness and becomes slightly sweet in taste.
For a simple lunch, use beetroot in a salad recipe; our goats' cheese, walnut and beetroot salad is so filling and packed with antioxidants. But beetroot is so much more than a vegetable solely reserved for salads - our pomegranate molasses griddled steak with roasted beetroot and garlic mash recipe is the perfect dish for a dinner party, and our smoked trout with beetroot is great as a simple yet impressive starter.
Our beetroot and gin cured salmon takes on a wonderful purple hue and tastes wonderful – it simply melts in the mouth. This is an ideal entrée for when you're hosting a big dinner party; guests will be so impressed by both the appearance and taste of the salmon.
You might never have thought to, but you can also incorporate beetroot in your desserts like our spicy beetroot cake with mascarpone or our beetroot cake with orange frosting. Both are lovely options and really impressive.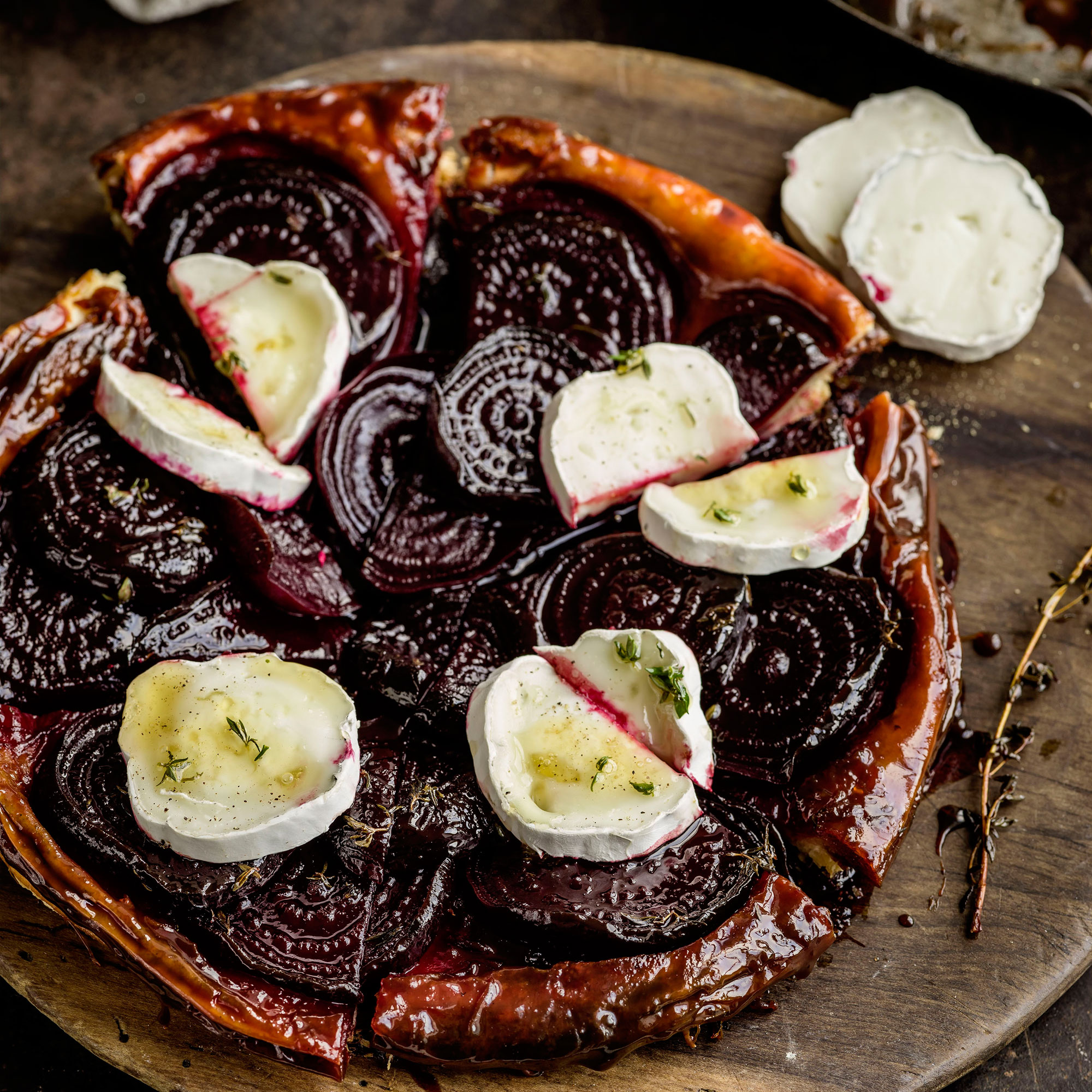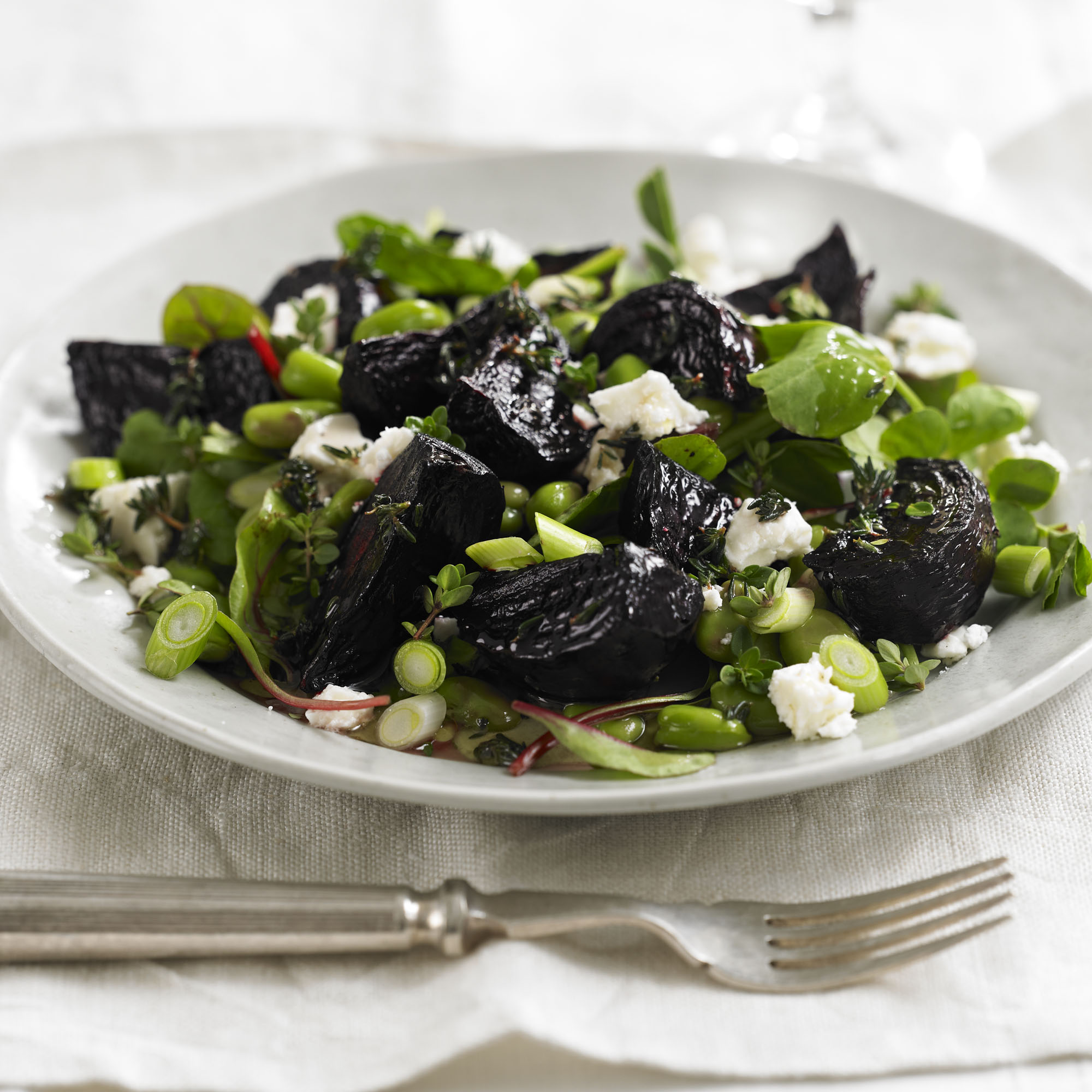 If you love beetroot but you're looking for inspiration on new ways to cook it, click through our diary for plenty of new ideas and lovely recipes to make the most of the humble beetroot.
Most often prepared in a salad, beetroot is also great in soup, can be roasted or made into a tart. We've got plenty of ideas to inspire you to get cooking with beetroot.
Why not start with our
beetroot tart with goats' cheese
(pictured). Both vegetarians and meat eaters alike will love it and you can dish it up either as a starter at a dinner party or as a main for lunch with a side of leafy green salad.
Click through for more beetroot recipes...
Delicious Beetroot recipes