Weekly horoscope: Monday 27th April - Sunday 3rd May
Curious to know what the week has in store for you?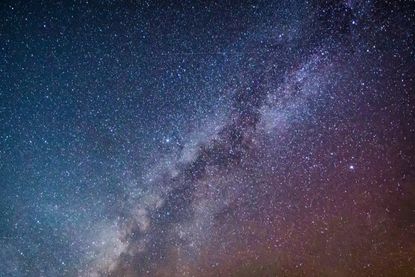 (Image credit: Getty Images)
Read your weekly horoscope from expert astrologer Sally Morgan, and discover what's in store for the week ahead...
Our weeklyhoroscope will help you plan your next seven days with our astrological updates. Our resident world-class psychic astrologer forecasts for every star sign on love, family, career and more. So check back weekly for our free forecast!
Weekly horoscope, Monday 27th April - Sunday 3rd May
Weekly Horoscope: Aries
Whatever it is that feels stagnant in your life, you'll get a sudden boost this week when your confidence hits new heights due to a love interest showing they're keen.
Weekly Horoscope: Taurus
Have faith to walk through new doors this week when opportunity arises. Make sure you close them behind you to stop anyone grabbing what's rightfully yours.
Weekly Horoscope: Gemini
Put on your lucky underpants today, as you're heading for a big win in emotions. Telling someone how much they mean to you will bring a welcome new start.
Weekly Horoscope: Cancer
Spread your wings right now and you will be ready to soar this week, as the timing is just right for you. A friend is likely to seek your worldly advice.
Weekly Horoscope: Leo
A partner may be licking their wounds this week when it comes to light that they've made a big mistake. Your forgiving nature will help mend any broken fences.
Weekly Horoscope: Virgo
You are bound to put a buck passer in their place at work this week, and your true leadership skills will come into play. Be cautious of a gossip who loves to stir things up.
MORE:Energising wellness retreats in the UK under £250
Weekly Horoscope: Libra
Be prepared for all situations this week when a lover changes their mind about some life plans you have made, letting you take the lead and stick to your guns.
Weekly Horoscope: Scorpio
Your heart is set to melt this week when someone does something that brings you to tears. A new-found friend will bring up news of something you'd forgotten.
Weekly Horoscope: Sagittarius
An opportunity to reach your full potential will come your way, as you'll find an online course or training contract will bring you more offers than you bargained for.
Weekly Horoscope: Capricorn
Try not to allow anyone to push you beyond your limits this week and stick to what you know best. Advice over money may be necessary, so seek professional help.
Weekly Horoscope: Aquarius
Agreeing on a plan of action gets you motivated this week. A lover will want to shower you with praise for all that you do, but don't break in the process of trying to please.
Weekly Horoscope: Pisces
A feeling of nostalgia will come over you this week, as you encounter an old flame. Remember why the love died out in the first place though, or you may get burned again.
Sally Morgan is Britain's best-loved psychic. She was just four when she reportedly saw her first spirit and since then has developed her skills to be one of the top 5 psychics in the UK. She even read for Princess Diana for four years.