Should you use rosehip oil on your face?
Another day, another face oil.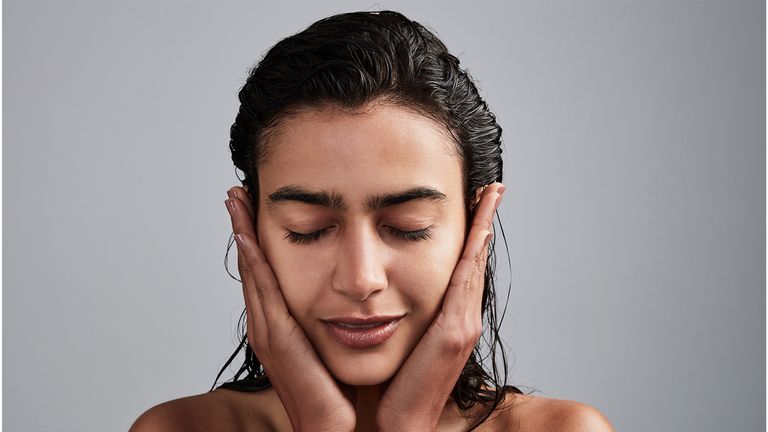 (Image credit: LumiNola/Getty Images)
Call it the Kate Middleton effect. After it was revealed that the Duchess used Triology while pregnant, rosehip oil became a beauty buzzword. But should you use rosehip oil on your face? The answer, it seems, is a resounding yes.
The overriding reason is that rosehip seed oil, made from cold-pressing the small berries and fruit of the rose bush, contains around 80% omega essential fatty acids, including linoleic and linolenic, making it a rich emollient. As such, it can be used to strengthen the skin's barrier so it is better at retaining moisture.
And unlike coconut oil on the face, it is tolerated by all skin types.
More from woman&home:
There's also a school of thought that believes rosehip oil can benefit acne-prone skin in several ways. It's believed that blemish-prone skin is deficient in linoleic acid, which in turn, means rosehip oil could help keep breakouts at bay. Rosehip oil is also dense in vitamin C to brighten/fade acne scars while vitamin A promotes skin cell turnover, ideal for skin rejuvenation.
Research shows that after eight weeks, rosehip oil can improve crow's feet around the eyes and general skin elasticity.
But like all oils, rosehip is occlusive. Spot treat areas where you have acne scars, otherise use it as the last step in your skincare regime to lock in all the moisturizing goodness of your serum.
3 of the best rosehip oils for the face
Trilogy Certified Organic Rosehip Oil, $37.80 [£19.50] Lookfantastic
The Ordinary 100% Organic Cold-Pressed Rose Hip Seed Oil, $9.80
Pai Rosehip Bioregenerate Face Oil, £16, Cult Beauty
Fiona Embleton is a beauty writer who is now Acting Beauty Editor at Stylist. She is obsessed with Isabel Marant and cats.