Martha Stewart just flew private with eight trees—see the photo to prove it
Martha Stewart bought eight cercis canadensis trees while in Oklahoma—so she naturally flew back home with them in tow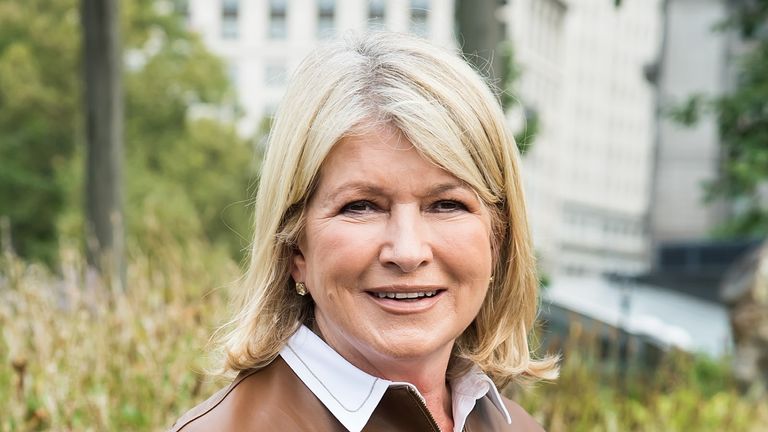 (Image credit: Gilbert Carrasquillo/GC Image/Getty )
We can't think of a more Martha Stewart-like situation—the hilarious TV personality and businesswoman just posted a bunch of photos on Instagram while seated on a private plane alongside eight trees.
Martha, who recently revealed that she was struck by lightning three times in her lifetime, used the caption on her post to explain what exactly was going on.
"Flying home with eight cercis canadensis," she wrote, mentioning the Oklahoma state tree, which she bought after visiting the state to be part of Oklahoma State University's Business Speaker Series.
---
She went on to describe the logistics of the flight. "By the way, we did not fly with the trees in the aisle," she wrote. "There were four of us in the back four seats and the eight trees occupied the middle four seats!! We are compliant and we have great pilots who watch over our safety!!!"
Leave it up to Martha to have us giggle via Instagram. The star, after all, is wont to share snapshots of her personal life on the social media network, inciting smiles and curiosity in equal measure.
In the past, she's posted pictures of her own peacocks strolling through her property alongside photos of herself with other celebrities the likes of Justin Bieber, Tracy Morgan (she happened to sit next to him at the Super Bowl!), Drake and Andy Cohen.
But her funny takes on life entertain us off social media as well. Remember when the former model discussed her relationship with the late Larry King while appearing on Andy Cohen's Watch What Happens Live?
At the time, Martha revealed that Larry took her to Elio's, a popular Italian restaurant on the Upper East Side of New York City, for what she thought would be a friendly meal. "I thought we were just talking about journalism and then he sort of got a little amorous," she said to Andy. "Everybody was noticing I was out with Larry King, and Larry King was not my type romantically, if you get what I mean."
Indeed, we do.
Anna Rahmanan is a New York-based writer and editor who covers news, entertainment, lifestyle, culture, food, travel and more. Read more of her work at annabenyehuda.com.