Jennifer Aniston and David Schwimmer admit they had feelings for each other during filming
Jennifer Aniston and David Schwimmer reveal that they 'were both crushing hard on each other' in Friends reunion.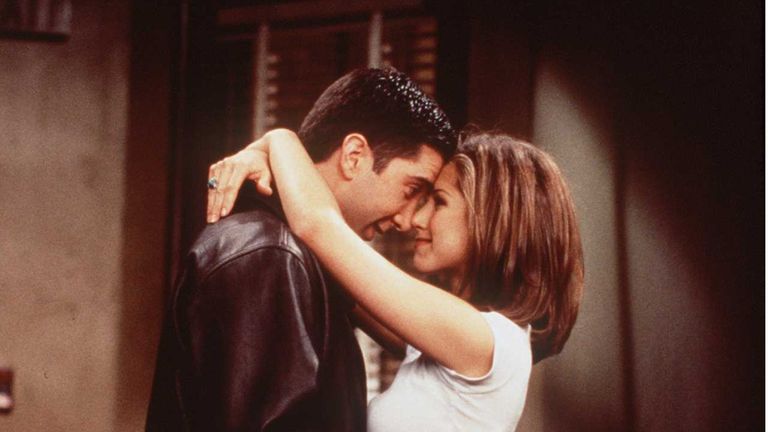 (Image credit: Getty Images / Handout / Getty Images)
Jennifer Aniston and David Schwimmer—aka Ross and Rachel in Friends—reveal that their feelings for one another were taking place off-screen as well on-screen as the two admit to 'crushing hard on each other' during Friends Reunion. 
The Friends Reunion aired in the US last night and many fans were shocked by the revelations in the show. For UK viewers who are still wondering what you can expect from 'The One Where They Got Back Together'— there are spoilers ahead so read with caution! 
In the Friends Reunion, fans were shocked to discover that Ross and Rachel—one of the most iconic couples in television history—nearly got together in real life! When probed by host James Corden about off-screen romances, the co-stars admitted that they had feelings for each other a long time ago. 
James Corden asked, "Will you allow me to ask what I would consider a cheeky question? It's hard not to recognize that you're all young, hot, good-looking successful actors. It's inconceivable to me that there weren't perhaps off-screen romances."
Jennifer replied coyly, "Well... I mean... David... the first season." David then admitted, "The first season... we... I had a major crush on Jen." To which Jennifer revealed, "It was reciprocated." 
David then explained,  "At some point, we were both crushing hard on each other. But it was like two ships passing because one of us was always in a relationship and we never crossed that boundary and we both respected that."
Matt LeBlanc then whipped out a classic Joey Tribbiani one-liner and yelled, "Bullsh*t", as the crowd began laughing at them.
Shockingly, Jennifer Aniston then admitted that she was surprised that their first kiss took place on-screen as opposed to off-screen. 
She revealed, "I just remember saying one time to David, 'It's going to be such a bummer if the first time you and I actually kiss is going to be on national television.' Sure enough, the first time we kissed was in that coffee shop. So, we just channeled all of our love and adoration for each other into Ross and Rachel."
Jennifer was of course discussing the iconic scene when Ross arrives at the coffee shop at night and while Rachel is closing up, the two share their first kiss. 
Courteney Cox also pitched into this conversation and admitted that the chemistry between Jennifer and David was palpable and very obvious on set that day. 
She said, "That scene in the coffee house, their first kiss, I was watching it the other day and I was weeping at the end of it. The tension, it was just palpable, it was just perfect."
Fans have been shocked by this revelation and many have taken to social media to share their shock. One fan said on Twitter, "Jennifer Aniston and David Schwimmer's first kiss was on national television and they actually used their real chemistry and gave us Ross and Rachel. WHAT THE F***?? #FRIENDSREUNION"
Another fan said, "I don't think I'll ever be okay, after knowing that Jennifer Aniston and David Schwimmer were crushing over each other and were reflecting that in ROSS & RACHEL!"
For UK fans the Friends: the Reunion airs on 27th May 2021 and is available on HBO Max.