The Most Iconic Couples Of All Time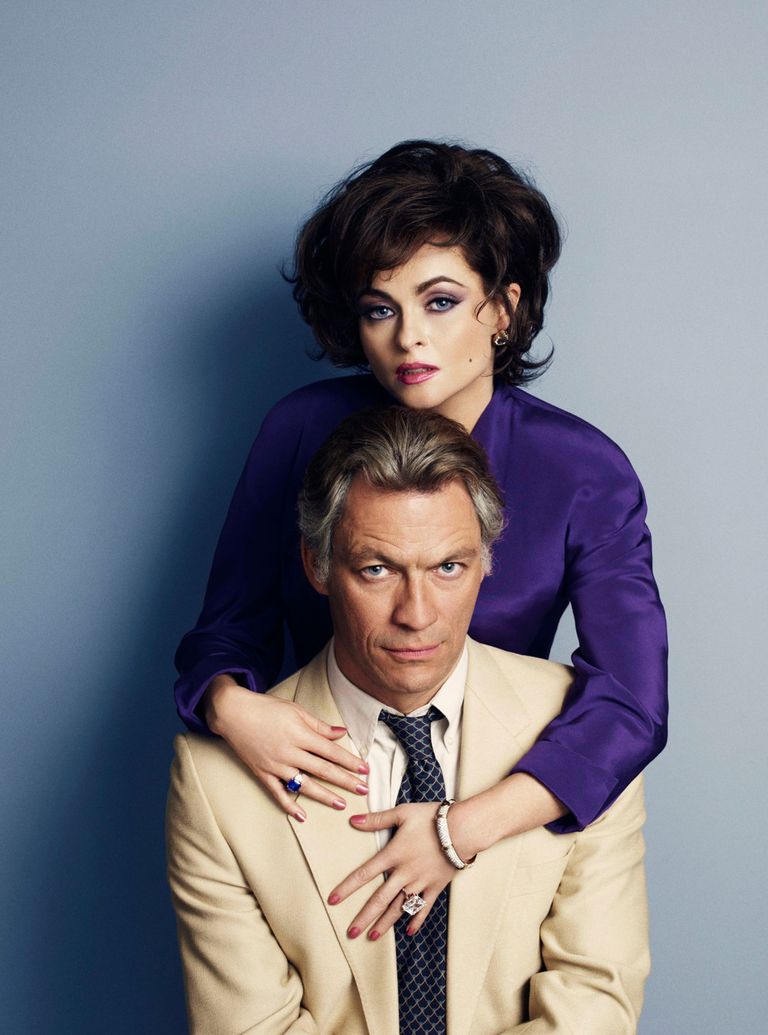 With a BBC drama about Elizabeth Taylor and Richard Burton tumultuous relationship about to air, we look back at the moment iconic couples in history
This summer sees the resurrection of one of the most charismatic celebrity relationships in a one-off 90-minute drama on BBC 4. Richard Burton and Elizabeth Taylor were Hollywood's sweethearts, and their tempestuous relationship gripped the attention of the world's public.
The latest BBC drama sees Helena Bonham-Carter and Dominic Cooper take on the roles of the lovers as they were in 1983, while starring in a US production of Noel Coward's Private Lives.
So often their on-stage and on-screen lives reflected the turbulent nature of their real love, so it seems fitting that their stormy affair began while playing history's greatest lovers, Antony + Cleopatra in 1963.
After two weddings, a daughter and numerous reconciliations, Burton and Taylor are still heralded as the iconic couple of modern history.
In celebration we've rounded up some of our favourite iconic couples, past and present. By Sarah Holmes
Elvis and Priscilla Presley
They dated for longer than they were married, but Elvis and Priscilla were the couple of the moment in the late sixties.
Prince Edward and Wallis Simpson
He was the King of England and she was a divorced American socialite. Government refused to accept her as his Queen, so he abdicated from the monarchy in 1936. You couldn't write a better love story!
Kurt Russell and Goldie Hawn
They might be a couple of golden Hollywood oldies, but this loved up duo have a relatively modern approach to romance - refusing to marry despite being in a relationship together since 1983.
Paul and Linda McCartney
Linda and Paul were the perfect match, but unfortunately their romance was cut short in 1995 when Linda died of cancer. She is credited for being the reason why Paul returned to music after the break-up of The Beatles.
Kate Moss and Johnny Depp
The Depp-Moss romance may have ended a long time ago, but during their heyday in the 90s Johnny and Kate were the 'it' couple.
Jerry Hall and Mick Jagger
As individuals they were impressive - an American model and a British rock legend - but together they were iconic. Their daughters Scarlett and Georgia Jagger are now two of the most prolific British models, and with a mother like Jerry we're not surprised.
John Lennon and Yoko Ono
The odd bods of the rock world. People may blame Yoko for breaking up The Beatles but at least she made John happy.
Helena Bonham-Carter and Tim Burton
British actress, Helena Bonham-Carter, and world renowned director, Tim Burton, are the perfect macabre match. With their kooky style and terrifically oddball films, we couldn't think of a better couple.
Jay-Z and Beyonce
This hip hop power couple have taken the entertainment industry by storm. They are best friends with Barrack and Michelle Obama - which instantly sends them into the stratosphere!
David and Victoria Beckham
They started as a cute celebrity couple. He was Manchester United's hotshot striker and she was one fifth of a chart-topping British girl group. Fast forward 15 years, and they are one of the most powerful celebrity couples in the world.
Fred Astaire + Ginger Rogers
The iconic dance couple brought glamour and excitement to the silver screen with their fast and fantastic routines. Even now they are hailed as one of the greatest dance partnerships of all time.
Catherine Zeta-Jones and Michael Douglas
Despite a 25-year age gap, Catherine and Michael married in 2000 and have remained one of Hollywood's golden couples. The pair even share a birthday as well as two children.
David Bowie and Iman
Although they've faced the constant media glare, David Bowie and his wife Iman have enjoyed a long and happy marriage. With her a model and him a music legend, they are a couple made in rock heaven. The pair married in 1992 and have one daughter.
Christoper Dean and Jayne Torvill
The greatest ice skating couple of all time, Torvill and Dean made history with their perfect performance to Bolero at the Winter Olymics in 1984. Despite constant rumours that the pair are romantically linked, they maintain that they are just best friends.
Kate Middleton + Prince William
The fairytale romance for Prince William and Kate Middleton began when they were both students at St Andrews university. Fast forward to 2013 and they are the world's favourite couple and expanding their family.
Angelina Jolie and Brad Pitt
Although it is rumoured Brad and Angelina have tied the knot in secret, the couple have never officially announced their marriage. Hollywood's strongest couple have recently been at the forefront of the news, with Brad's fierce support of his fiancee's double mastectomy.
Margot Fonteyn and Rudolf Nureyev
Passionate and mysterious both on and off the stage, Margot Fonteyn and Rudolph Nureyev were one of the most spellbinding ballet partnerships of all time. Nureyev once said that they danced with 'one body, one soul'.
Barack and Michelle Obama
Despite the intense media pressure on President Obama, his marriage to Michelle seems stronger than ever. The photo of their embrace after his re-election to office is the most re-tweeted picture of all time.
John F. Kennedy & Jacqueline Kennedy Onassis
The 1960s were a time of excitement and hope in America - and no-one typified this more than the handsome, young President, John F Kennedy and his elegant wife, Jacqueline. His untimely death in Texas in November 1963 shocked the world.