Why did Meghan Markle leave Suits and who did she play in the hit legal drama?
Did you watch the Duchess of Sussex in Suits?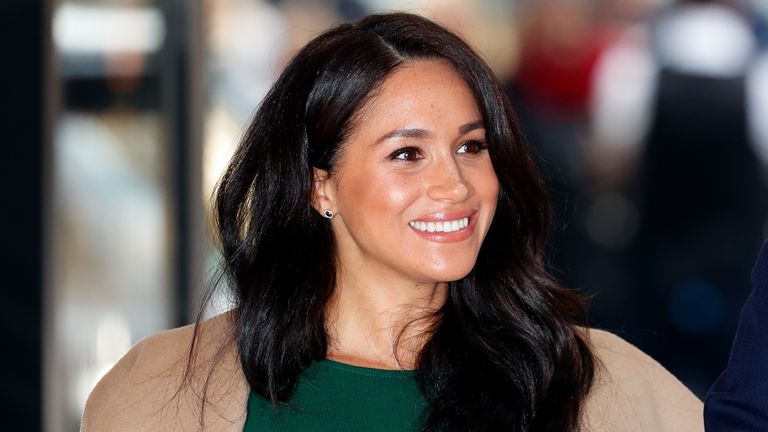 (Image credit: Photo by Max Mumby/Indigo/Getty Images)
Meghan Markle, Duchess of Sussex may have left her acting past behind her, but there are many Suits fans out there who still can't help thinking of her as Rachel Zane.
Meghan Markle appeared in the hit show from 2011 to 2018 as paralegal, later attorney, Rachel Zane. 
She left the show in its seventh season in 2018, alongside co-star Patrick J Adams. 
From the moment Suits actor Meghan Markle was first linked to Prince Harry back in 2016, there was no doubt much excitement from fans of the hit legal drama. Meghan went on to leave the acting world behind and later married Prince Harry in a beautiful televised ceremony in May 2018 at St. George's Chapel, Windsor. 
After stepping back as senior members of the Royal Family last year, Prince Harry and Meghan went on to settle in their new Santa Barbara home with son Archie. And last month proved especially eventful for the Duke and Duchess of Sussex as they announced they were expecting baby number two days before confirming they were not coming back to the Royal Family as working royals. 
Now many fans are turning their minds back to Meghan's acting roles before she was introduced to high-pressure royal life. Three years after she left legal drama Suits, we reveal all you need to know about her most famous role - and why Meghan Markle left Suits at all...
More from woman&home:
Who was Meghan Markle in Suits?
The world might now know her as the Duchess of Sussex, but in Suits, Meghan Markle was paralegal, Rachel Zane. Introduced in the show's first season, Rachel eventually worked her way up the legal corporate ladder to become an attorney.
Throughout her time on the show, Meghan's character Rachel grew ever closer to attorney Mike Ross, played by Patrick J Adams. The on-screen couple went on to marry and departed the show not long after, setting up their own legal firm in Seattle.
Why did Meghan Markle leave Suits?
Whilst the exact reasoning for Meghan Markle leaving Suits has not been confirmed, her final season did coincide with her blossoming relationship with Prince Harry. By the time Meghan's final Suits episode aired in April 2018, she and Harry were engaged. Just a few weeks later on May 19, 2018, the couple were married and so began Meghan's life as the Duchess of Sussex. 
As reported by Express.co.uk, showrunner Aaron Korsh revealed to Radio 4 in 2017 he had actually begun writing her character out after she began a relationship with Prince Harry.
He stated: "I sort of had a decision to make because I didn't want to intrude and ask her, 'Hey, what's going on? What are you going to do?'"
"So, collectively the writers, we decided to take a gamble that these two people are in love and it's going to work out."
"What we decided to do was as the season progresses say, 'Look, I would rather have good things happen to Meghan in her life' — which would likely mean her leaving the show," Aaron shared.
Her role as Rachel in Suits was not only Meghan Markle's breakthrough role but also her last one before she became part of the Royal Family. Now she and Prince Harry are devoting themselves to new ventures and causes as they forge their new life together in California.
When did Meghan Markle leave Suits?
Perhaps her most famous role, Meghan appeared as Rachel in Suits from the very first episode shown in 2011 to the seventh season finale, which aired in 2018. Overall the now-Duchess of Sussex was in Suits for seven years before leaving the hit show.