Paul Rudd was absent from the Friends reunion and the internet was NOT happy about it
The Friends reunion is finally here and while fans were excited to see the cast together again, they couldn't help but notice Paul Rudd was not a part of it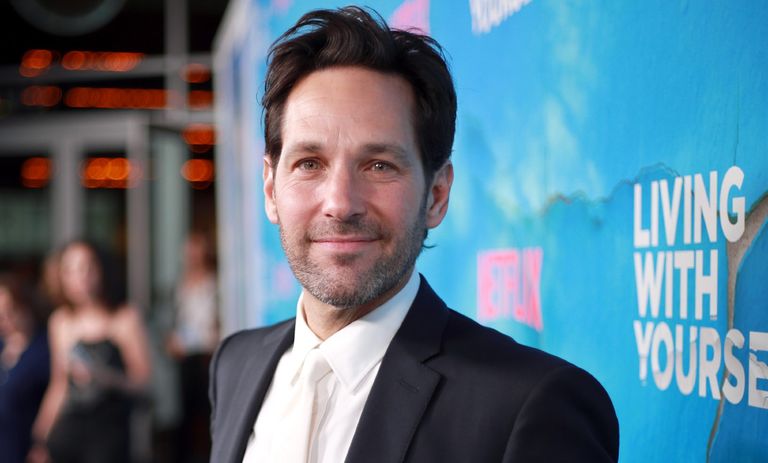 (Image credit: Rich Fury/Getty Images)
Oh. My. Gawd! This was the reaction most fans had when they noticed that Paul Rudd was absent from Friends: The Reunion special, which just aired on HBO Max. 
The original cast from the hit '90s sitcom Friends reunited to reminisce about the success and noteworthiness of the show. Fans got to relive some of the most iconic scenes and were treated to special appearances by actors who played noteworthy side characters including Janice and Gunther. We even gained more behind-the-scenes insights such as when Jennifer Aniston and David Schwimmer admitted they had feelings for each other while filming the show.
While fans were overjoyed to see the cast all together again, they couldn't help but express their heartbreak over Paul not being a part of the special.
Fans fell in love with the Marvel actor's charming character Mike, who was the final love interest of Lisa Kudrow's character, Phoebe Buffay. The two played an adorable couple who were quirky and easily captured our hearts. The final seasons even saw him take on more of a larger role, especially once his character married Phoebe in season 10. 
During the special, Lisa revealed the one celebrity that left her starstruck, but unfortunately, it wasn't Paul. Viewers were shocked that he didn't make a surprise appearance, especially after the show included stars who were not a part of the original series like Lady Gaga and Justin Bieber.
Twitter users were quick to share their disappointment with one user joking about how the creators decided to use their slotted time for the special. 
"The Friends reunion: 'We simply do not have the time to include Paul Rudd and Cole Sprouse, but we MUST feature Justin Bieber in a potato suit,'" they wrote.
Another fan expressed how happy they were with the reunion, but wished Paul could have at least made a Zoom appearance as he was like the "7th friend."
"Only thing missing from an otherwise awesome Friends Reunion was Paul Rudd (Mike). He is technically the 7th friend. Could have done at least a Zoom call thing as Gunther did. Quite heartbreaking," they posted.
Included were also some photos from his time on the series to show how significant of a role he played.
We also learned that Paul was there for the series finale to film the cast's final bow, which only makes it more disappointing that he couldn't stop by.
"Paul Rudd was at the Friends finale and filmed the cast's final bow," someone wrote along with photos of a young Paul that make us just want to melt.
While most of us are still torn up over him being left out of the reunion, some fans took it as an opportunity to make a joke. The actor is also known for his role as the superhero Ant-Man who has the power to shrink down to the size of an ant. At some point during the special, Lisa tries swatting a bug out of her hair, which fans were quick to point out that it was actually Paul making his "surprise" appearance.
"Paul Rudd didn't want to take any of the spotlight away from the cast, so he dropped in as Ant-Man instead," joked a Twitter user, followed by a clip of the moment.
Though we may be sad that Paul couldn't appear on the reunion special, at least we were still able to see our favorite cast come together one last time almost 20 years later.
Could we BE any happier that this finally happened? 
Rylee is a digital news writer for woman&home and My Imperfect Life. She covers everything from beauty and fashion trends to celebrity and entertainment news.