10 of the best eBooks to treat yourself to on your Kindle or eReader
From chart-busting psychological thrillers to relationship dramas, here are ten of the best eBooks to add to your digital library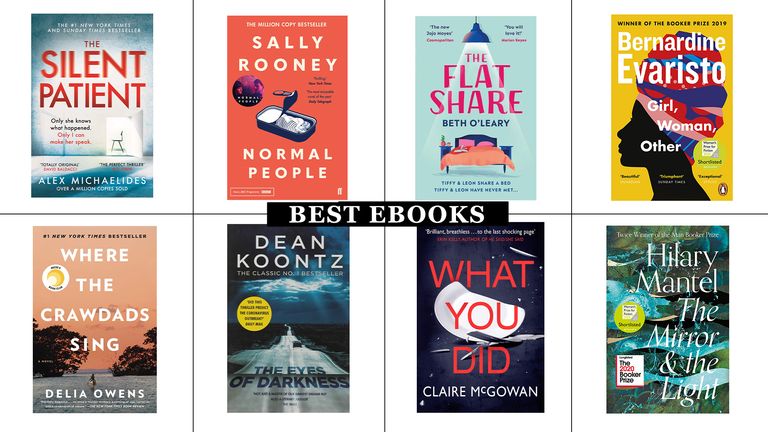 (Image credit: Future)
The best eBooks are a great way to devour the latest must-reads quickly, easily, and without having to venture out to the shops - or wait 3-5 days for delivery of the latest release!
In fact, many of us are reading more fiction as eBooks than ever before now. But which titles have been getting us turning the e-ink pages recently? 
The below list of the best eBooks have been huge bestsellers on the eBook charts over the past year - having been downloaded the most, for viewing on Kindles or eReaders. While all books are great to read as eBooks, these ones in particular have captured the attention of readers wanting to consume novels digitally, rather than via print books. 
So whether you read on one of the best Kindles, or on another device, we're likely all agreed that the best eBooks (and free eBooks!) a fantastic way to get through your must-read list.  From chart-busting psychological thrillers to relationship dramas and a backlist title with links to the pandemic, here are ten of best ebooks to add to your digital library.
The best eBooks to read
---
---
---
5. The Mirror and the Light by Hilary Mantel
---
---
---
---
---
---
Isabelle Broom is a bestselling author and lifestyle/books journalist. After 12 years at heat magazine, she set off on her freelancer writing career, and has now penned over nine hit novels. She is a regular contributor to woman&home, sharing her expert insight on the latest book releases—from fiction to fantasy—and when she's not pouring over novels (either writing or reading them), you can find her out walking her two adorable dogs in the Suffolk countryside.