15 of the best eBooks to enjoy on your Kindle or eReader
From chart-busting psychological thrillers to relationship dramas, here are 15 of the best eBooks that have topped the digital charts recently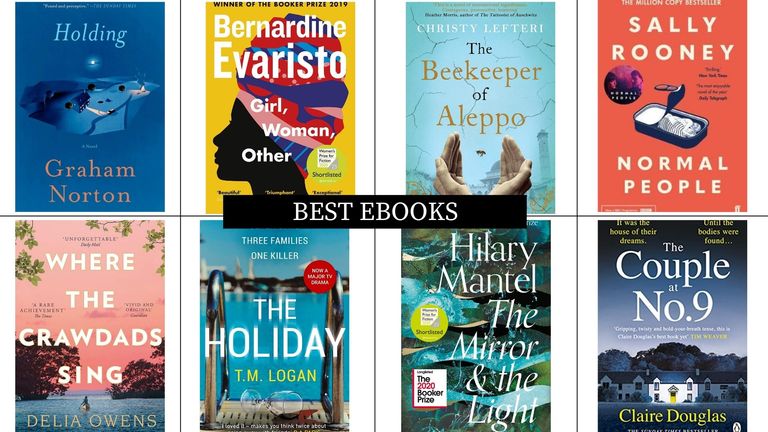 (Image credit: Future)
Our list of the best eBooks features stories that have all been huge bestsellers on the eBook charts over the past year, downloaded in their thousands (or millions) by eReader fans all over the world.
It's not surprising that more of us are reading books as eBooks than ever before. They're a great way to devour the latest must-reads quickly, easily, and without having to venture out to the shops. Simply fire up one of the best eReaders, and you're good to go.
But which titles have been getting us turning the (digital) pages recently? The below list of the best eBooks are some of the most downloaded of the last 12 months. And while all books are great to read as eBooks, these ones in particular have captured the attention of readers wanting to consume novels digitally, rather than via print books.
From chart-busting psychological thrillers to relationship dramas—and a backlist title with links to the pandemic—here are 15 of the best ebooks to add to your digital library, whether you prefer read on one of the best Kindles, or on another device.
The best eBooks to read in 2021
---
---
---
---
---
---
---
---
Isabelle Broom is the author of eight escapist fiction novels. She won the Romantic Novelist's Association Best Contemporary Romance Novel award in 2019 and The Great British Write Off short story competition in 2015, with her winning entry, The Wedding Speech, later being adapted into a short film.
Following a degree in Media Arts from the University of West London, she spent an eventful summer working in a bar on a Greek island, became an avid traveller, and vowed to one day write stories set in all her favourite locations around the world. Before this dream became a reality, Isabelle spent a gloriously fun 11 years working at heat magazine,
As well as heading off on adventures abroad—a pastime she now gets to call 'research'—Isabelle is lucky enough to write book reviews and travel features on a freelance basis. To find out more about her novels—and her mildly chaotic Suffolk-based life—you can visit isabellebroom.com, follow her on Twitter and Instagram (@isabelle_broom) or search for Isabelle Broom Author on Facebook.