The best non-fiction books to read in 2022 to inspire and enthral
Our pick of the best non-fiction books this year spotlights award-winning authors, inspiring individuals and incredible stories of bravery and resilience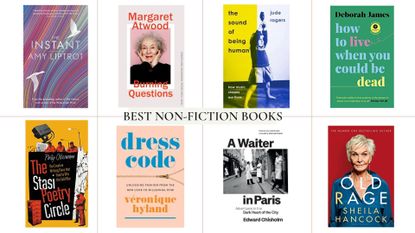 (Image credit: Future)
woman&home newsletter
Sign up to our free daily email for the latest royal and entertainment news, interesting opinion, expert advice on styling and beauty trends, and no-nonsense guides to the health and wellness questions you want answered.
Thank you for signing up to Woman & Home. You will receive a verification email shortly.
There was a problem. Please refresh the page and try again.
The best non-fiction books can challenge our ideas, expand our worldview and give us an insight into the lives of others.
While we all love the the best fiction books for escapism, we also want to look at the real universe that surrounds us. The truth, as the saying goes, can often be stranger than fiction and the best non-fiction writers know how to make enthralling stories out of real life events.
This collection of new and notable best non-fiction books offers something for every reader, from thoughts on ageing and growing up with pop music, to the inside stories of Parisian waiters and East German Stasi agents. The are stories that will rival the best historical fiction books or romance novels and deserve a place on your summer reading list...
The best non-fiction books to read this summer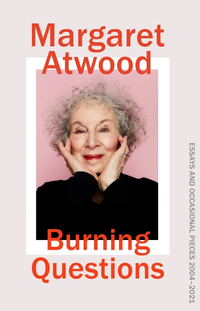 Burning Questions by Margaret Atwood
Margaret Atwood is one of the best authors and greatest writers alive, startlingly intelligent and a creator of beautiful sentences, but also very accessible and alive to the concerns of modern women. This is a collection of her essays, published between 2004 and 2021, covering everything from the climate crisis and the pandemic to the specific definition of granola. A Sunday Times bestseller, Burning Questions will expand your mind.
---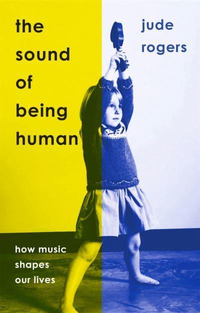 The Sound of Being Human by Jude Rogers
Music threads through all of our lives, soundtracking our first crushes, stand-out summers and important birthdays. Jude Rogers looks into why certain records mean so much to us, whilst also talking about the songs that have soundtracked events in her life, ranging from the death of her father when she was just five, to teenage longings, work, motherhood and marriage. If you love ABBA's Super Trouper or Neneh Cherry's Buffalo Stance there will be something to love here.
---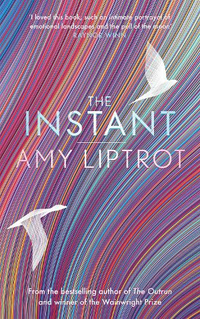 The Instant by Amy Liptrot
If you are familiar with Amy Liptrot's 2016 debut The Outrun you will know how astonishing her writing can be, blending raw memoir with thoughtful nature writing. The Outrun covered her alcohol addiction and her move back to her family home in Orkney. The Instant sees her move to Berlin, looking for love on her phone and getting to know the city through dates and the migratory patterns of birds. The Instant is a wonderful book, diving into the heightened sensations of obsessive love in the way that the best romance books never would.
---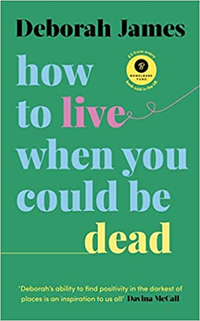 How To Live When You Could Be Dead by Deborah James
Deborah James (now Dame Deborah James) was a deputy head teacher when, at 35, she was diagnosed with bowel cancer. She started a blog about living with terminal cancer which led to a newspaper column, chart-topping podcasts and raising over £6 million for Cancer Research. She has recently been back in the headlines as her disease has progressed and she has moved into palliative care. How To Live, however, is a very positive book. How, asks James from a position of knowledge, would you choose to live if you knew time was running out? What would you do and who would you be? James doesn't answer these questions for the reader, but does prompt hope and boldness.
---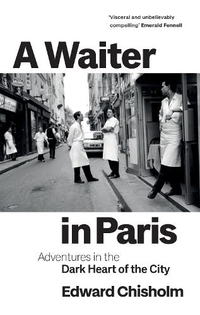 A Waiter In Paris by Edward Chisholm
We are always hungry for stories from behind the ever-swinging door that separates the calm of a restaurant from the hot temperatures and hot tempers of the kitchen. Edward Chisholm's brilliant memoir shows us the behind-the-scenes chaos, but also lets us tour nocturnal Paris and the strange characters he meets. This is a fascinating book, full of anecdotes that would sound far-fetched in a work of fiction, but that are all absolutely true.
---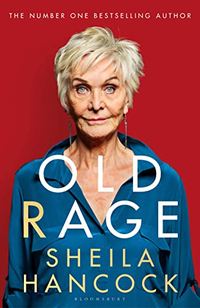 Old Rage by Sheila Hancock
Actor Sheila Hancock has always written alongside her television and stage work, and she's a warm and thoughtful memoirist, having spoken about her marriage to fellow actor John Thaw and her subsequent widowhood. Old Rage sees Hancock find a new mood: she has realised she's furious. At 89, with friends, family and energy, Hancock knows she has much to be grateful for. But locked down alone, shouting at the TV and talking to the pigeons, she unlocks her anger. Despite the topic, Hancock also discovers many reasons for joy and optimism - and you're quite likely to find yourself nodding in agreement with her.
---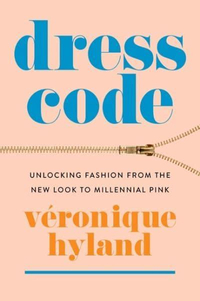 Dress Code by Veronique Hyland
Many of us enjoy fashion - and all of us need to get dressed in the morning, but books that take a serious look at fashion are few and far between. Journalist Veronique Hyland dives into the questions of what we wear and why we wear it. It's an insightful and interesting read covering everything from the popularity of the 'French girl' look, Millennial pink and the clothes of female politicians.
---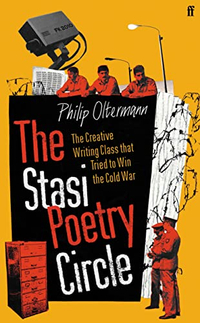 The Stasi Poetry Circle by Philip Oltermann
In East Germany, in 1982, the government wondered how they could strengthen the values of their country: what was the best way to defeat the capitalist West? The solution sounds like fiction. A creative writing group was set up, with members consisting of spies, soldiers and border guards. They met once a month for lessons in poetry. But instead of hardening their resolve, the classes introduced doubt and new ways of looking at the world. This little-known historical story is bought wonderfully to life, using rare archive material and interviews.
---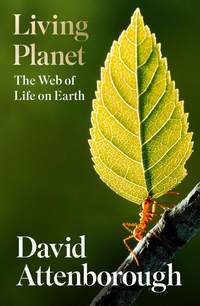 Living Planet: The Web Of Life On Earth by David Attenborough
Life continues to find a way – and nobody knows that better than David Attenborough. In this reissued edition of Living Planet – which contains updated narrative chapters and 64 pages of new color photography – we meet all manner of creatures that have adapted in order to survive. There are flightless birds that graze, snakes that fly, fish that walk, and bears that grow hair on their paws, each evolving in whichever way is necessary. As well as the animals, Attenborough talks in broader terms about the planet, and the devastation it is facing in the wake of climate change and pollution.
---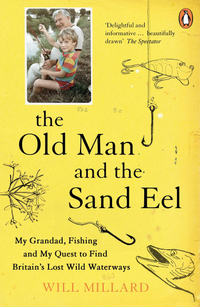 The Old Man And The Sand Eel by Will Millard
TV presenter and adventurer Will Millard grew up in the Cambridgeshire fens and spent much of his childhood fishing the rivers with his grandfather. Taught to appreciate the simple pleasure of sitting serenely by water with a line in hand, Will nonetheless found himself hooked by the urge to catch bigger and more showy fish—a decision that eventually led him away from the banksides of his youth. Until one day, when he let a rare sand eel slip, quite literally, through his fingers and realized he had lost sight of what mattered. Part-memoir, part-ode to the beauty of the wild British Isles, this book is one of the best non-fiction books and a joyful testament to Millard's talent as a storyteller.
---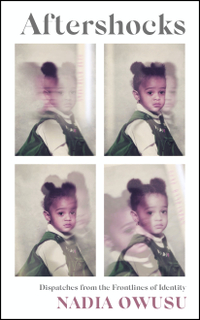 Aftershocks by Nadia Owusu
This is one of the best non-fiction books on the theme of identity. Nadia Owusu was two when her mother fled Tanzania, leaving her and her older sister behind, and just a teenager when her much-loved Ghanaian father died of cancer. From there, Nadia felt adrift—both literally and figuratively—and she moved from country to country, mastering new languages and forging new identities as she went. Torn between who she felt she should become and the girl she remembered from long ago, it was perhaps inevitable that Nadia would eventually crack. This is the extraordinary story of what happened when she did, how she has fought to overcome it, and the lessons she has learned about the world and her place in it.
---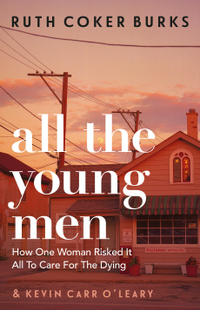 All The Young Men by Ruth Coker Burks and Kevin Carr O'Leary
If you watched the deeply affecting Channel 4 series It's A Sin, then it's likely you will find this remarkable true story every bit as moving. In 1986, young mom Ruth Corker Burks was visiting a friend in hospital when she noticed a door to one of the rooms had been painted red, and that the nurses on the ward seemed reluctant to enter. The man inside that room became the first of many that Ruth helped, supported, fed, cared for, educated, and loved as the AIDS crisis tore through her local community in the American South. It is a tale about prejudice, loss, and grief, but also one of hope, empathy, and humanity, which deserves to be read by all. An important book club book too, with plenty up for discussion.
---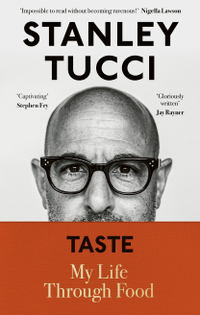 Taste by Stanley Tucci
In a world of dieting books, it feels refreshing to discover a title written in passionate appreciation of food. Culinary enthusiast and actor Stanley Tucci has used the pages of this lively memoir to celebrate his life both in and out of the kitchen, touching not only on his family upbringing in New York but on his role as a husband and father, trying to create inspiring meals for his children. There are on-set tales from foodie films such as Julie & Julia, and even an anecdote about falling in love over dinner. You'll want to devour every morsel of it—and we reckon it's one of the best books to gift someone this Christmas too, especially the foodie in your life.
Sign up to our free daily email for the latest royal and entertainment news, interesting opinion, expert advice on styling and beauty trends, and no-nonsense guides to the health and wellness questions you want answered.
Contributing Lifestyle Editor
Anna is an award-winning journalist with over 20 years experience as a writer and editor. The former Associate Editor of Stylist Magazine, Anna has also written for Elle, The Guardian, British Vogue and the New Statesman.
A self-confessed bibliophile, Anna has hosted live literature events and workshops and is also the host of new author recommendations podcast @readlikeapod.