Best authors 2022—these are the writers we're excited about this year
In our round-up of the best authors of 2022, you'll find exciting debut authors as well as new books from acclaimed writers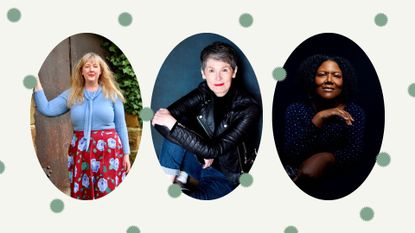 (Image credit: Future)
woman&home newsletter
Sign up to our free daily email for the latest royal and entertainment news, interesting opinion, expert advice on styling and beauty trends, and no-nonsense guides to the health and wellness questions you want answered.
Thank you for signing up to . You will receive a verification email shortly.
There was a problem. Please refresh the page and try again.
It's set to be a brilliant year ahead for book lovers, with plenty of buzz already around the best authors of 2022—including new writers and those at the top of their game. There are 10 brilliant authors we reckon you should watch this year—from those with hotly-anticipated follow-ups to bestsellers, to those whose books have been optioned for movie or TV adaptions in 2022.
In amongst our list below you'll find the much-loved Jessie Burton, whose sequel to The Miniaturist, out in the summer, is much anticipated by fans. There are also newcomers who are creating major ripples in the book world. Some, like Lizzie Pook, saw bidding wars for the rights to her book, while Honorée Fanonne Jeffers released a debut that was a hit with Barack Obama when it hit the shelves in the US—and has just been released in the UK.
So if you want to get yourself clued up on the best books of 2022, these authors are sure to be the most talked about. Whether you're a fan of print books or the best eReaders, you're likely going to want one of their books in your hand this year.
Best authors of 2022 so far
1. Honorée Fanonne Jeffers
Delivering a weighty debut with The Love Songs of W. E. B. Du Bois, Honorée Fanonne Jeffers has excited critics on both sides of the pond. Released in the US last year, The Love Songs of W. E. B. Du Bois was one of Barack Obama's favorite books of 2021. Described by Oprah Winfrey as a 'masterful epic', it's an Oprah Book Club pick and New York Times bestseller.
An award-winning poet, Honorée Fanonne Jeffers has written five collections of poetry and contributed to many literary magazines. She's also a professor of English, teaching creative writing and literature at the University of Oklahoma.
Researching and writing The Love Songs of W. E. B. Du Bois took 11 years, with Honoree frequently writing in the early morning–initially in longhand.
When the novel was released in the States last year, Honorée was longlisted, shortlisted and a finalist for prestigious fiction prizes and is in the running for a fiction award from the National Book Critics Circle. It was released in the UK just two weeks ago, so we reckon you'll be hearing a lot more about this author in 2022.
---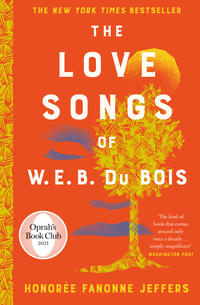 (opens in new tab)
The Love Songs of W.E.B Du Bois by Honoree Fanonne Jeffers
An epic just shy of 800 pages, Jeffers' book centers on Ailey Pearl Garfield who journeys back through her family history. In a tale of oppression, resistance, slavery and freedom, cruelty and resilience, there are all the complicated repercussions of inheriting a multi-racial legacy, including family secrets.
---
2. Janice Hallett
Tipped as a modern-day Agatha Christie, Janice Hallett wowed us with The Appeal, one of the best fiction books of last year. Now she's back with another cosy crime—The Twyford Code— and it's got the book world all excited. She has a deal for two more novels and is already writing her third book for 2023.
With two journalism awards under her belt, this former magazine editor's CV reads like a smorgasbord of writing. From writing articles and speeches for the Cabinet Office and Home Office, she turned to theatrical comedy, TV/film scripts and crime books. She co-wrote the 2011 horror-thriller Retreat, starring Cillian Murphy, and has penned many other scripts. Her supernatural thriller, Divine, won Best New Screenplay in the 2014 British Independent Film Festival.
Crime-thriller The Appeal catapulted her into bestseller status in 2021, so it's no wonder the book world is keeping an eye on her work in 2022. Written in epistolary form and drawing on her passion for am-dram, it was a Sunday Times bestseller and a Waterstones Thriller of the Month. The TV/film rights have also been optioned and Janice has already delivered a pilot.
---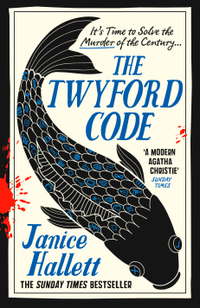 (opens in new tab)
The Twyford Code by Janice Hallett
With a narrative that unfolds in audio recordings, this murder mystery hinges on a children's book marked in code. Steven Smith, recently released from prison, sets about trying to find out what happened to his teacher who disappeared 40 years earlier on a class field trip.
---
3. Diane Chamberlain
Sunday Times and New York Times bestselling author Diane Chamberlain is a master storyteller with an ardent fan base. She's not a debut author, but is well known for writing suspenseful novels with heart. And her latest, The Last House On The Street, is a mystery focused on a town divided by prejudice, and was hotly anticipated for 2022. The paperback was released on 20 January 2022, and you can get the hardback in July.
Formerly a social worker and psychotherapist, she excels at charting emotional relationships while building suspense. Despite being a prolific writer—28 novels to date—Diane admits she's full of doubt each time she begins a new one.
She draws inspiration from myriad sources; reading newspapers, studying history, and overhearing conversations between strangers. The Last House on the Street is incredibly topical, and grew out of an interest in the ongoing fight for civil rights in the United States—we predict it'll be one of the best thriller books of the year.
---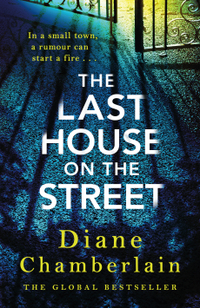 (opens in new tab)
The Last House On The Street by Diane Chamberlain
In this dual timeline novel, Ellie, a white female student in North Carolina, gets involved in the drive to increase voter registration among Black Americans in 1965. When she falls for a Black activist, trouble looms.
Fast forward to 2010 and a recently widowed architect, Kayla moves into the house she and her late husband had planned to share. Warned off living there by a strange woman, the forest around Kayla's home takes on a menacing appearance. And 45 years after she left, Ellie returns.
---
4. Danya Kukafka
Kukafka's debut novel, Girl in the Snow, was an award-nominated, international bestseller, and now a TV series based on the book is in development. Her eagerly anticipated follow-up—Notes on an Execution, out in February—has already been praised by fellow thriller writers Paula Hawkins and Audrey Audrain.
Now based in Seattle, Danya studied at New York University and interned at a number of literary agencies. As an assistant editor with Riverhead Books, an imprint of Penguin Random House, she worked on books by authors, such as Meg Wolitzer and Britt Bennett, among others. She is now a literary agent as well as an author.
---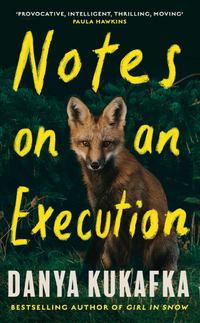 (opens in new tab)
Notes on an Execution by Danya Kukafka
"Average men become interesting when they start hurting women," Kukafka writes in the preface. This thriller revolves around three women whose lives are intricately bound to a serial killer on Death Row. Kukfaka shines a light on society's fixation with crime and criminal minds, while the victims are reduced to being little more than footnotes in history.
---
5. Sarah Vaughan
One of this year's most talked-about authors already, Sarah Vaughan's Anatomy of a Scandal will air on Netflix on 15 April, starring Sienna Miller. This means all eyes are on her fifth novel, Reputation, which will be published on 3 March – and has already been optioned for TV.
Oxford-educated Sarah trained to be a journalist at the Press Association and went on to be a news reporter, political correspondent and health correspondent at The Guardian.
She started writing fiction when she turned 40 and, four years later, in 2018, Anatomy of a Scandal became an instant international bestseller. Translated into 22 languages, it was listed for numerous awards. Her fourth Little Disasters was a Waterstones thriller of the month in 2021 and has been optioned for TV. Author and critic Elizabeth Day has described Reputation as 'The definition of a page-turner'.
---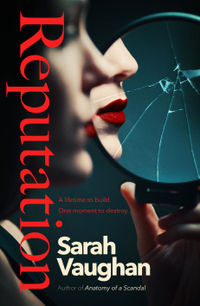 (opens in new tab)
Reputation by Sarah Vaughan
Drawing on her experience as a courtroom reporter and political newshound, thriller Reputation centres on MP Emma Webster and her campaign to protect women from online bullying. When her teenage daughter's reputation is called into question, Emma ends up on trial.
---
6. Lucy Caldwell
Lucy Caldwell is a multi-award-winning writer of plays, short stories and novels. These Days—her first attempt at a historical fiction book—is a Bookseller Editor's Choice for 2022, and has been praised by Hilary Mantel and Tracey Chevalier, despite it not being out until March this year.
Born in Belfast in 1981, Lucy signed her first novel deal at the age of 23 and in 2018 was elected a Fellow of the Royal Society of Literature. She has picked up numerous awards, including the Dylan Thomas prize for her novel The Meeting Point.
Last year saw the release of a short story collection, Intimacies, which included a story that won her the BBC National Short Story Award 2021. She also writes radio dramas for Radio 4 and, in 2016, adapted Chekhov's Three Sisters for the Lyric, Belfast. These Days is Lucy's first novel in 10 years.
---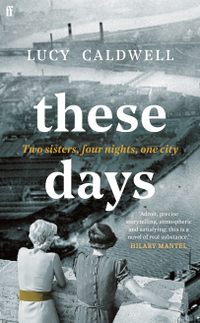 (opens in new tab)
These Days by Lucy Caldwell
This novel is set during the Belfast Blitz of 1941, a relentless, four-day bombing campaign that devastated Belfast and its communities. At its heart is the Bell family, particularly sisters Audrey and Emma; one engaged to be married, the other in a secret relationship with a woman. Evoking period detail and the horror of war, everyone's lives will be changed forever.
---
7. Julie Owen Moylan
That Green-Eyed Girl, Julie Owen Moylan's first novel, is generating a big buzz for 2022—not least because she has been published for the first time at the age of 60.
Born in Cardiff, where she still lives, Julie's had a fascinating career trajectory, ranging from trainee hairdresser and chip-shop attendant to management consultant and college lecturer. She completed Master's degrees in both Film Studies and Creative writing as a mature student, and completed the Faber Academy's Writing a Novel course. She has also written short stories and articles for literary journals. Her graduation short film BabyCakes scooped Best Film award at the Swansea Film Festival.
That Green-Eyed Girl has had rave reviews from Sarah Cox on her R2 Between the Covers show, and from authors Harriet Tyce and Louise Hare.
---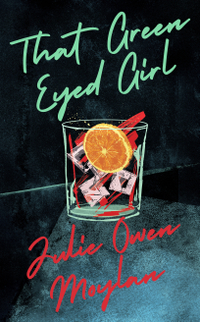 (opens in new tab)
That Green-Eyed Girl by Julie Owen Moylan
A dual timeline mystery, this revolves around characters who live in the same apartment in 1955 and 1975. In the 50s, a couple of schoolteachers share the apartment but their lives are disrupted by another woman who knows their secret. Twenty years later, a young woman's mother disappears just before the arrival of a box containing a photo with the word 'liar' scrawled across it.
---
8. Lizzie Pook
Lizzie Pook is making waves in the world of historical fiction with her debut novel, a feminist adventure story called Moonlight and the Pearler's Daughter. There were numerous auctions for the rights to this book, with six-figure sums on offer.
An award-winning journalist, Lizzie has written for numerous newspapers and magazines and, as a travel writer, she is no stranger to adventure. She's explored places as remote as Greenland's uninhabited east coast in search of polar bears and the foothills of the Himalayas, where she tracked endangered snow leopards.
The inspiration for Moonlight and the Pearler's Daughter, which is set to be released in March, came from researching the perilous pearl-diving industry.
---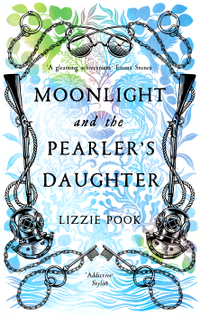 (opens in new tab)
Moonlight and the Pearler's Daughter by Lizzie Pook
When the Brightwell family sail to Bannin Bay, Australia in 1886, 10-year-old Eliza is full of dreams about their new life. Her father is determined to make their fortune and becomes the bay's most prolific pearler. But when he goes missing at sea 10 years later, there are rumours of mutiny and murder. Lizzie can't believe her father is really dead and sets about finding out what happened. As she does so, she uncovers the town's secrets and tests the limits of her own perseverance.
---
9. Jennifer Saint
Hot on the heels of last year's success with Ariadne (one of the best book club books of the last 12 months), Jennifer Saint is about to wow us with follow-up, Elektra, which is out 28 April. Ariadne instantly became a Sunday Times bestseller and a Waterstones Book of the Month, so it's no wonder we're looking forward to her next body of work.
A new voice in the arena of retelling Greek myths, Jennifer studied Classics at King's College, London, and spent 13 years teaching English.
Her enthusiasm for the Greek myths is unbounded—she breathes life into the female characters. A writer who is going from strength to strength.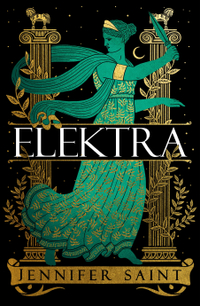 (opens in new tab)
Elektra by Jennifer Saint
A tale of three women whose fates are intertwined: Clytemnestra, wife of Agamemnon, their daughter Elektra and Cassandra, princess of Troy. The story opens when Clytemnestra's sister Helen has been taken to Troy. Her husband Menelaus along with his brother Agamemnon raise an army to bring her back. Told from the viewpoints of each woman, the curse of the House of Atreus is still wreaking havoc.
---
10. Jessie Burton
Excitement is mounting over Jessie Burton's fourth novel, The House of Fortune, due out in July. It's the sequel to her astonishingly popular debut The Miniaturist, which sold more than a million copies in 2014. Not only was it a bestselling book, it also became the National Book Awards Book of the Year and was adapted as a BBC two-parter in 2017.
Educated at Oxford and the Central School of Speech and Drama, Jessie Burton is an author, non-fiction writer, and actress, and had to be on our list of authors to watch in 2022.
The Miniaturist was written while Jessie was on the Curtis Brown writing course and working as a PA in Mayfair. While its remarkable success led to a period of extreme anxiety, that did not affect her writing. Both it and follow-ups The Muse and The Confession were Sunday Times bestsellers. Aside from novels, she has also penned two children's books. Certainly one of the best authors of the last decade, it's well worth watching out for her work in 2022.
---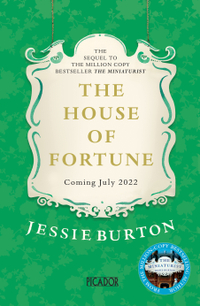 (opens in new tab)
The House of Fortune by Jessie Burton
Taking us back to Amsterdam in 1705, Thea Brandt is about to turn 18. Her family is selling furniture so they can eat. When an invitation arrives to an exclusive ball, Thea's aunt hopes this will be her niece's chance to meet a man who will secure her future. But what about Will, the love of her life? This is a book about ambition, love, secrets, memory and loss.
---
Sharon has worked in lifestyle magazines for many years and is passionate about sharing information, whether that's about great places to discover, books to read, performing arts, or how to live a greener life. She has written for The Guardian and BBC Homes and Antiques, interviewed authors such as Isabelle Allende, and was a contributing editor to The Beekeeper's Bible.