This accessory promises to cure your wine hangovers for good
The 'wine wand' is here to help beat headaches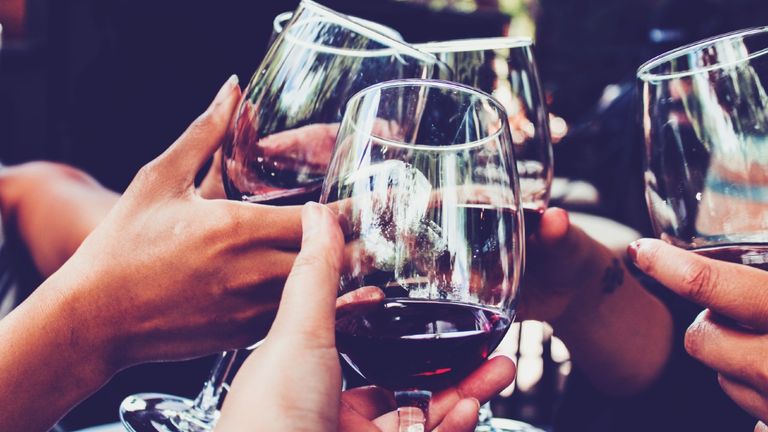 (Image credit: Ashley Perez / EyeEm / Getty Images)
Shoppers are obsessed with a gadget called The Wand that claims to alleviate hangovers after drinking wine. The Wand is said to remove some of the nasties, such as sulfites, that lead to headaches and other after-effects.
When the weather is sunny and summer feels like it is finally here, there is nothing better than a chilled glass of rosé. Sadly, the hangover that can sometimes come hand in hand with wine is a pain in the neck—but we might just have the thing that can save your summer!
This tool says it will cure your wine hangovers. It's called The Wand and claims to filter your wine and remove histamines and sulfites.
---
Read more from woman&home:
• Best blenders to buy: make smoothies, soups, sauces and desserts with blenders for every budget
• Best food processors to buy: slice, dice and shred in seconds with these top models
• Best coffee travel mugs for keeping your drink hot while you're on the go
---
So how does it work? All wines have sulfites and histamines in them, but some have more than others. Grape skins contain histamines, which means that when the skin is used in the wine-making process, the wine will have higher levels of histamines. White wine is made without the grape skins, and red wine is made with them. This means that red wine is more likely to give you a headache if you are sensitive to histamines.
Similarly, some people are sensitive to sulfites which are used in a variety of wines as a preservative. So if you are sensitive to sulfites you might suffer from mild breathing problems and become flushed when you drink wine with high amounts.
That's where The Wand Wine Filter comes in. The product is from the brand PureWine and, according to the product description, works on all red, white and sparkling wines without changing the natural taste, aroma or color.
The product is not reusable, however, and its disposable nature means that it isn't particularly environmentally friendly. The Wand is available to buy in various quantities, for example you can purchase four for $12.99 on World Market.
---
---
The Wand can allegedly purify a glass of wine in less than three minutes and assures buyers that there are no chemicals added to the wine, as it simply acts as a filtration device.
The product designers also claim it can actually improve wine that may be a little bit too old to be drinking—so no more throwing away part-used bottles! The brand says, "The Wand restores open, oxidized wine to its natural state using Patented Phoenix technology."
Customers are loving this product and many have left 5-star reviews. One said, "Was pleasantly surprised that this actually works! No more sulfite headache/red flushed face. A marvellous product."
Another commented, "Did exactly what it said on the box and I used it because I have an intolerance to sulphite and lactose and I didn't have any reaction, so far so good. The wine tasted better after use."
Although loving the product, many agreed that the price was rather high. One said, "This product works! No headache/migraine after drinking wine! I can finally enjoy a glass of wine with a meal. Only drawback is the price; too expensive to use often and one wine wand only gets rid of "nasties" from 60 fluid oz of wine which isn't that much! But definitely worth it for special occasions."