Spanx Bra-llelujah! Unlined Bralette Review: Is this the world's comfiest bra?
The Spanx Bra-llelujah! Unlined Bralette is the perfect bra for people who want to feel like they're not wearing one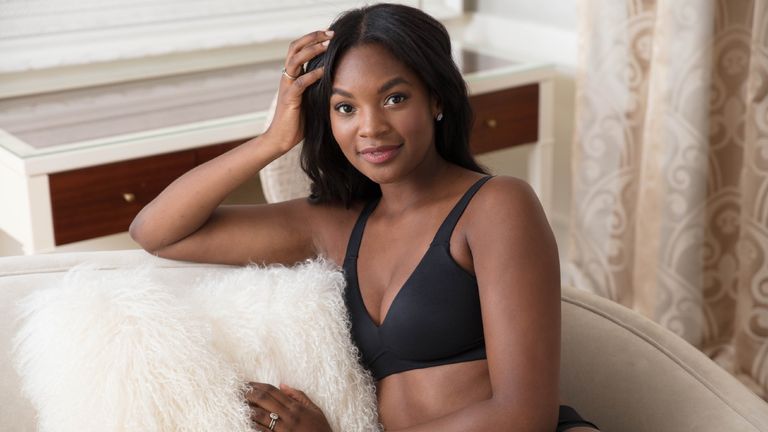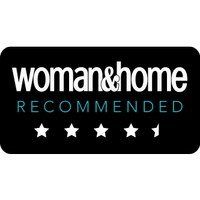 (Image credit: Spanx)
Woman & Home Verdict
Hate the restrictive feeling of wearing a bra? Enter the Spanx Bra-llelujah! Unlined Bralette – one of the comfiest bras around
Reasons to buy
+

Soft, stretchy fabric makes for a comfortable fit

+

Free from wires and padding

+

Hosiery-style back smooths out lumps and bumps
Reasons to avoid
-

Limited shade range

-

Not supportive enough for bigger busts

-

Only goes up to a DD cup
The Spanx Bra-llelujah! Unlined Bralette is the result of Spanx's years of expertise in creating comfortable, hardworking shape wear beloved by women across the globe. 
And if you're looking for a bra that feels like, well, you're not wearing one at all, the brand's popular bralette just might be the one for you. 
We've put the Spanx Bra-llelujah! Unlined Bralette through its paces – testing it for support, shape and comfort. And spoiler alert: we loved it, and think that it's a worthwhile investment. (Provided that you don't have bigger boobs. But more on that later.) 
With impressive stretch, a secure fit and wide and comfortable straps that will give anyone with small to average-sized boobs some seriously confidence-boosting support, this widely-loved bralette definitely lives up to its reputation as one of the best bras for everyday wear. 
Here's our fashion editor's tried and tested verdict. 
First impressions 
Spanx Bra-lellujah! Unlined Bralette Specifications
- RRP: £36
- Sizes: XS-XL
- Padded? No
- Wired? No
- Machine washable? No
- Made in China 
The beauty of this bra is in its simplicity, so there's limited 'wow' factor when you unpackage it. 
What struck me first was how teeny-tiny it looked and, as there's no back clasp, I was initially nervous that it might not fit over my head and shoulders without snapping. 
But as soon as I started to put it on, my fears of getting stuck (or having to quickly become a master contortionist) melted away. The fabric is seriously impressive – think the stretch of a pair of tights with the softness of your favourite bedtime T-shirt.
As you'd expect from a Lycra mix, it snapped straight back into shape as I wiggled it into place. The fit is firm and secure, but miles away from being uncomfortably tight.
How comfortable is the Spanx Bra-llelujah! Unlined Bralette?
It's official: we've found one of the most comfortable non-wired bras on offer. This will come as no surprise to US readers – given that the Spanx Bra-llelujah! Unlined Bralette is one of the brand's bestselling styles in The States. 
But we were truly delighted to discover just how comfy this everyday underwear hero is. This is a bra you could comfortably wear all day long and not be desperately rushing to take off the minute you get through the door. Because the Spanx Smart Straps self-adjust, for soft, niggle-free support ‑ and no tell-tale shoulder dents come evening. 
How supportive is the Spanx Bra-llelujah! Unlined Bralette?
In recent years, lingerie trends have led us away from more traditional bras (full cup, padded and underwired) and instead towards soft-cup styles that offer a more natural silhouette.
Comfort is, of course, the biggest selling point here, but the Spanx Bra-llelujah! Unlined Bralette won't provide enough support for everyone. 
The lack of wiring means it's only really suited to smaller busts that don't need a huge amount of lift, and wouldn't offer bigger boobs the security and hold they need for everyday wear.
Having said that, if you have a bigger bust and are looking for a cosy sleep bra, or extra night-time support around the time of your period, then this is a great choice.  
What is the shape and appearance like?
The Spanx Bra-llelujah! Unlined Bralette's key features are the plunging triangle shape, supportive shoulder straps and wide, clasp-free back. What's missing is important, too, and this bralette is free from padding, underwiring and strap adjusters. 
The result is a sleek silhouette, a gently lifted bust and a bra that's easily concealed under clothes. The shade range is limited at the moment, with just a pale pink, pale amethyst purple, nude and black on offer, but I've been told new shades and seasonal colourways are in the pipeline. 
What are its unique features?
I came for the barely there shape, but in the end it was Spanx's patented all-hosiery back that won me over as one of the best bras for 'back fat'. Following spinal surgery, I have a disproportionate amount of scar tissue on one side, something that becomes more obvious when I wear a bra. In the Spanx Bra-llelujah! Unlined Bralette, it's barely noticeable, as the stretchy fabric skims straight across. Anyone conscious about the look of bulging around the band is likely to have a similar experience.
Washing instructions
Being fully clued up on how to wash bras will extend the lifespan of your underwear significantly. The lack of wiring in the Spanx Bra-llelujah! Unlined Bralette might tempt you towards popping it in the washing machine as part of a normal load, but in order to keep the elastane firm, stick to a cold hand wash only. 
If you want to take your bra care a step further, it might be worth investing in a specially formulated lingerie detergent or cleanser, designed with more delicate items in mind.  
It's not suitable for tumble drying, either, so lie the bralette flat or hang on a drying rack to dry. 
Is the Spanx Bra-llelujah! Unlined Bralette good value for money?
Thanks to the seamless shape, this bra is uniquely placed to work under pretty much any outfit – from capsule wardrobe staples, to some of the season's more 'out there' clothing trends. So with plenty of potential to max out on your cost per wear, you'll quickly feel you've got your money's worth. 
Is the Spanx Bra-llelujah! Unlined Bralette true to size?
Using clothes sizing over cup and back bra sizing, it's not immediately clear which size to go for. Thankfully, the handy size convertor on the Spanx website is nice and easy to navigate, and even flags the two options to consider if you find yourself between sizes. 
If you fall into the L-XL category (size 34D and upwards), the bra has an extra layer of fabric built into the cups for additional support. 
Does the Spanx Bra-llelujah! Unlined Bralette have matching panties? 
While there are no set matching panties for the Bra-llelujah! Unlined Bralette, the brand have plenty of options that will go with the comfy bra perfectly. 
We especially love the brand's Everyday Shaping Panties – an easy, full brief with an invisible shaping waistband to give you some seriously supportive everyday control. Like we've said, it's no coincidence that when you think of the best shapewear, Spanx is one of the first brands that springs to mind. 
But it's not just bras and panties that the brand's famed for. Uniquely dedicated to solving our niggling wardrobe dilemmas, Spanx also offer everything from  activewear to sculpting apparel. (They even have a compression range designed specifically for men.)
A brand that has since spurned a thousand copies, Spanx was first dreamt up by founder Sara Blakely when she struggled to find smooth, seam-free briefs to wear under a figure-hugging white dress. She chopped the feet off her control-top tights before heading out the door – and the rest, as they say, is history. 
Which of Spanx's range is better for bigger boobs?
Admittedly, the Spanx Bra-llelujah! Unlined Bralette is not one of the best bras for large busts. With sizes stopping at a DD cup, those with bigger boobs might not be able to shop this particular style – but don't worry, the brand has plenty of other options to support and flatter larger cup sizes. 
We especially love their Bra-dacious Lightly Lined Full Figure Bra – which offers superior support and coverage, with full back band support that won't dig or cut in. Just make sure you're fully clued up on how to measure bra size before you set out on your quest to find your new favourite bra, though. 
Jess Beech is an experienced fashion and beauty editor, with more than eight years experience in the publishing industry. She has written for woman&home, GoodtoKnow, Now, Woman, Woman's Weekly, Woman's Own and Chat, and is currently Deputy Fashion & Beauty Editor at Future PLC. 
She caught the magazine bug during a stint as Fashion Editor of her university newspaper alongside her English degree, and hasn't looked back since. As for the fashion bug, that came as part and parcel of growing up in the 90s, but the less said about that the better!
Jess' average day in the office is spent researching the latest fashion trends, chatting to industry tastemakers and scouring the internet to bring you this season's must-buy pieces - as well as advice on how to wear them. Weekends are equally fashion-focused, and Jess has been known to visit no less than five Zara stores in a single day in search of the perfect occasion dress. 
The only thing that comes close to a buzz of finally tracking down that much-coveted dress is the joy of discovering a new beauty wonder product or hero ingredient. A beauty obsessive, Jess has tried everything from cryotherapy to chemical peels (minus the Samantha in Sex and The City-worthy redness) and interviewed experts including Jo Malone and Trinny Woodall.