Holly Willoughby's Ascot Dress Could Be The Answer To Your Wardrobe Problems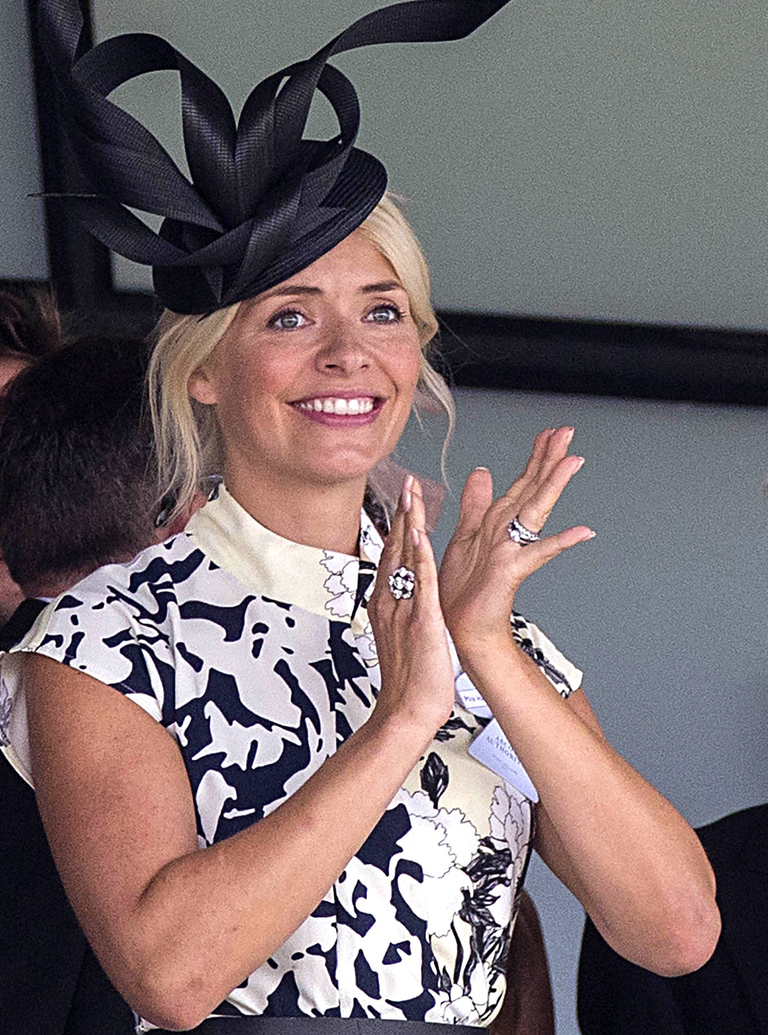 We're starting to lose count of the number of times Holly Willoughby has wowed us in a high street outfit recently. And her outing to this year's Royal Ascot was no exception on that front...
TheThis Morningpresenter regularly chooses items from the likes of Warehouse, Oasis, and French Connection, and is generally great for providing affordable wardrobe inspiration that's easy to get your hands on. However, for her race day outfit she went for a newer, lesser-known brand: Finery London, and we can't help think it would be the perfect look for any looming weddings or special occasions...
The dress she wore is called the Elfont Wrap dress, and costing just £99 it's a reasonably priced piece of occasion wear that can definitely be worn again to a multitude of different events. And while on paper the black, white and cream number is not traditionally summery, the floral pattern lifts it so it does still feel fitting, even in the heat. Holly completed her look with a simple black belt and coordinating hat and shoes.
Before you get excited and dash off to purchase said dress though, we have some bad news... Sadly, it's currently out of stock. However, more stock will be arriving in July. And you can sign up to recieve a notication of when the dress has arrived here. Hurrah!
Simply can't wait? Well, there are lots of similar items available in other high street stores. Here are two you can get your hands on right now:
ThisPhase Eight dresshas a bigger pattern than the one Holly wore but it has gone in to sale on the John Lewis website and now costs just £29, down from £99!
And thisLewis Print Elina dressfrom Coast has also gone on sale and costs just £59, reduced from £79. It has shoulder splits (they're not visible in this picture but trust us, they're there), which are very fashionable this summer. Plus it has same clinched in waist as Holly's Finery London dress.
So if you are in need of some occasion wear from the high street that will work all year round then take inspiration from Ms Willoughby and try a monochrome floral print. When the weather cools it will look just as lovely with black tights and sparkly accessories, which makes it a very sensible purchase in our books.