Best face cream: our ultimate selection to make your skin glow
We've put together the best face cream to get you through the driest of seasons.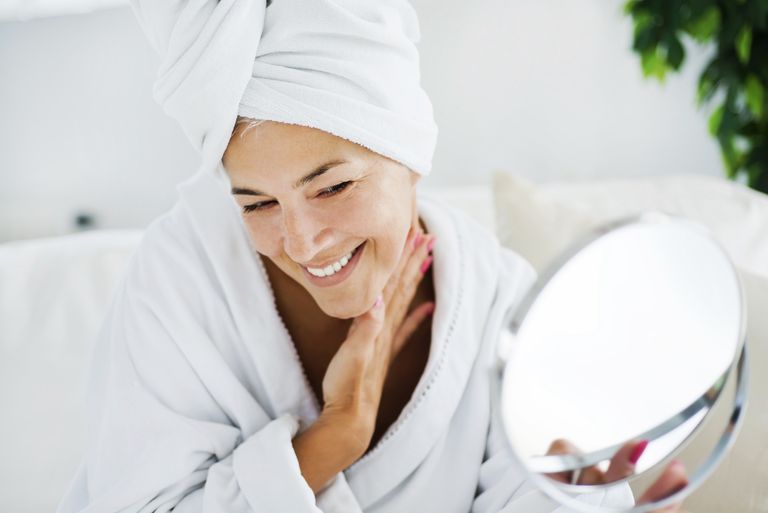 Whatever your skin concern, there's a cream for you..
Trying to find the best face cream for your skin can be tricky. Especially in colder weathers, when our skin takes a beating. Extra moisture is needed to keep your skin glowing and radiant during the autumn/winter months, so we've put together the best face creams to get you through the big chill.
Whether you've got oily, dry, or problem skin, there is a face cream on this list for you.
No matter what your skin type, concern or age - a face cream is a #1 skincare essential. Colder weather and central heating systems cause havoc on our complexions.
Whether you're in need of a super-rich hydrating cream - like Bobbi Brown's Hydrating Face Cream - or something more lightweight like Nivea's Day Cream, we've got the perfect formula for you.
The best face cream for dry skin
Dry skin is in extra need of essential moisture. Look for formulas with hyaluronic acid - which will help to hydrate skin by attracting moisture into the skin. Ingredients like hemp seed oil or shea butter are also great at locking in moisture and keeping skin plump and supple.
Clinique Moisture Surge Extended Thirst Relief, £34 is a really great everyday moisturiser for dry skin.
The best face cream for sensitive skin
If you've got sensitive skin you want a moisturiser to hydrate without irritating the skin. Not sure how to tell if your skin is sensitive? If your complexion feels dry and tight after cleansing (or looks red) you could have skin sensitivities. The good news is, we've rounded up the best face cream for sensitive skin too.
We love cult creams that are used backstage at fashion week like Embryolisse Lait-Crème Concentre, £13.
The best face cream for oily skin
You might think oily skin doesn't need extra moisture... wrong! By applying extra moisture on top of oily skin, you can trick your skin into thinking it's already hydrated - therefore making your skin stop producing so much oil. Sure, you might not need a heavy-duty moisturiser like your dry skinned pals - but something lightweight and nourishing is still needed.
For oily skin, we love La Roche-Posay Effaclar Duo[+], £16. It's non-comedogenic meaning it won't clog pores. Plus at just £16 it's a steaaaaaaal.
So whatever your skin concern (or budget) here's our favourites out there - so you can find the best face cream for you...